ARKANSAS FOOTBALL LEAGUE GOES 3 FOR 3
Three AAU football teams from Arkansas traveled to Dallas to play in the Battle of the Border AAU tournament at AT&T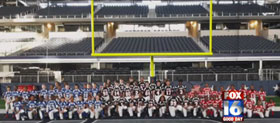 Dallas Cowboys Stadium and all three teams came back with a trophy. Reggie Swinton, former Dallas Cowboy, is the football commissioner and coach of the Arkansas AAU Football League and he said it was a great opportunity for his teams.

His 8U, 10U, and 12U teams all took home first place trophies and also had a great time touring the Cowboys' facilities and field.

"It was fun and we got the chance to go to the lockers," said one young football star. "We had a chance to play in Cowboys Stadium and we actually beat Texas."

Congratulations to League Director and Arkansas Football District Sport Director, Reggie Swinton, and his teams for having a great 2013 season!

CLICK HERE TO WATCH THE ARKANSAS AAU FOOTBALL LEAGUE ON THE NEWS!

AAU VOLLEYBALL - IMPORTANT NEWS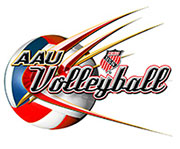 • National Championship News
• Volleyball Festivals
• Super Regional News
• Beach Volleyball
• Grand Prix
• Quick Links
• Highlights and more >>
Click Here
2014 WINTER NATIONALS RECAP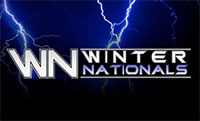 The 2014 AAU Winter Nationals took place this past weekend at the Omaha Civic Auditorium in Omaha, Nebraska.
Over 200 wrestlers competed throughout the day for the rights to take home a Championship Belt.

Top place winners in each weight class:
click here
IMPORTANT INFO: SOUTHEASTERN DISTRICT TENNESSE BOYS' BASKETBALL
In Southeastern and Tennessee Boys' Basketball, the 2014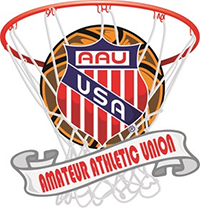 season will feature state tournaments and sub-state tournaments in 6th-11th grade age divisions. For 2nd through 5th grades, only state tournaments will be conducted. For the 6th-11th grade boys', the top four teams in each sub-state will advance to the Division I State Tournament.
For more information about these tournaments, like rules, dates, and locations, please
CLICK HERE
!
JAM ON IT HAS A BUSY SUMMER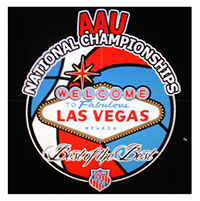 Jam On It presents the AAU West Coast National Championships in Las Vegas, Nevada!
This event takes place July 17-20 and will be followed by the Las Vegas Classic (July 22-24) and The Grand Finale (July 25-27). Last year at the 2013 AAU West Coast National Championships, more than 700 teams from over 30 different states participated in the tournament.
Boys' and Girls' from 3rd grade through 12th grade are welcome to play.
The entry fee is $600 per team when the team is registered by June 1st. Teams registered after June 1st will have to pay an additional $100 for a late fee if they are accepted.
This entry fee guarantees a FOUR game minimum of pool play followed by bracket play and first and second place teams trophies with medals for each individual.
To view the event flyer,
CLICK HERE
!
For more informationon this tournament,
CLICK HERE
!
EAST SHORE IN CONNECTICUT OFFERS OUTSTANDING TRAVEL LEAGUE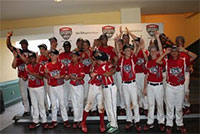 This is not your typical league! This is an AAU Baseball National League. The East Shore Travel League offers outstanding travel baseball competition in all age groups throughout the spring and summer.
Locations involve a multitude of cities throughout the state at private, school (including high schools), academy, and public fields. Members of the league will also have tournaments they can participate in, including the play-off championships. One of the largest travel baseball leagues in the country with 331 teams in 2013, players of all skill levels have a place to play against similar competition. Whether your team is a rookie level or an elite team there is a special place for you.
Read More>>
SAN JUAN, PUERTO RICO HOSTS VOLLEYBALL GRAND PRIX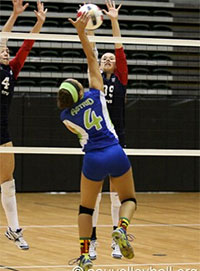 The Puerto Rico AAU Volleyball Grand Prix will be here before you know it! The tournament will be in San Juan, Puerto Rico on March 1st and 2nd at the Puerto Rico Convention Center. Pool play will be on Saturday, followed by bracket play on Sunday. Girls' teams between the ages of 10 and 18 are welcome to participate.
The entry fee for each team is $375, which is due by February 14th. There are LIMITED spots available so make sure you register SOON before the tournament fills up.
For more information on this event,
CLICK HERE
!
En español:
HAGA CLIC AQUí
!
ARE YOU READY TO RUMBLE?
Are you ready to rumble? AAU Wrestling is proud to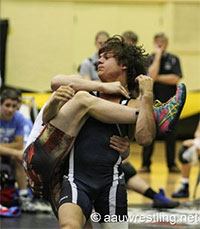 announce two National Championships coming up this March!
Taking place from March 21st – 22nd in Spearfish, SD will be the AAU Folkstyle World Championship/Black Hills Nationals. This event will feature athletes from Tot to Masters. Make sure you register early! The entry fee is $38 per athlete for those that pre-register by March 14th. Afterwards the entry fee will go up to $58. For more information and to register your athletes,
CLICK HERE
.
Also the weekend of March 21st – 22nd will be the Spring Youth Nationals taking place in Kingsport, TN. This event also features folkstyle wrestling and will host competitors from Tot to Schoolboy. The entry fee is $45 per athlete and the deadline to register is March 21st at 8pm. For more information about this exciting event, please
CLICK HERE
.
AAU ICE HOCKEY JANUARY NEWSLETTER

Online Registration for Mite -Squirt Nationals set to close on January 15th
Online registration for the AAU Mite-Squirt Nationals began on December 15th and will close on January 15, 2014. AAU Mite-Squirt Nationals will be taking place on March 6-9, 2014 in Minneapolis/St.Paul, Minnesota.
Many AAU Mite and Squirt teams who have already been awarded berths through a National Qualifier tournament have already been asked to register and have been doing so. Other teams who are being awarded League and/or At-Large berths should already be registering as well.
Each region, state and/or league has been allocated a number of berths based upon the size of their AAU ice hockey
activities. Teams wishing to participate within the National Tournament and are not sure if they are permitted to register should contact their local league and/or their AAU state ice hockey chair (director) to determine if they may.
Additional information can be found at:
aauicehockey.org
The direct link for registration to participate in Nationals is located at:
aauicehockey.org/org/divisions/register#content
For the full January Newsletter, please
CLICK HERE
2014 AAU CLUB CHAMPIONSHIPS WILL BE HERE SOON
What better place to compete than the Happiest Place on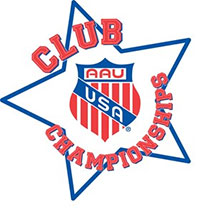 Earth? That's right, the 2014 AAU Club Championships will be held at the ESPN Wide World of Sports Complex at the Walt Disney World Resort in Orlando, FL!
Competition will take place from July 7th – 13th, 2014 and will be held for athletes from ages 8 and Under to 18 and will feature participants and teams from the United States, and even some International Clubs!
For more information on this premier event, please
CLICK HERE
.
PLAY IN EUROPE AT THE GLOBAL CHALLENGE 2014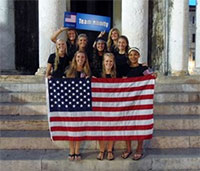 Lake Buena Vista, FL - AAU Volleyball is excited to announce the opportunity to play in Europe at the 2014 European Global Challenge in Pula, Croatia. For the second year, a 19U and 16U team will be formed to compete in the international event. The 2014 trip will begin in Nice, France with training and matches in both France and Italy before the competition in Croatia.
Debbie Green, 2-time Olympic setter, will again be joining the team in a mentor role for both players and coaches. In addition to being in the Volleyball Hall of Fame and the AVCA Coaching Hall of Fame, Debbie has also coached 3-time Olympian Misty May.
The 2013 trip was a great success.
Click here for a recap from 2013.
Athletes may submit an application form. In addition, an evaluation will also take place at the JVA/AAU World Challenge in Houston, TX on April 4-6.
For more information and to apply,
click here
.
2014 MEMORIAL DAY TOURNAMENT WILL BE STREAMED LIVE
WatchMEvents "Live" present the 2014 Memorial Day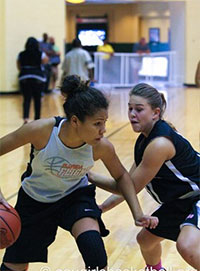 Tournament! On May 24th-26th, girls' ages 11U-15U in Open divisions and the 17U Elite division will battle it out in Oregon trying to bring home the gold! A thirty second shot clock will be used for high school tournaments and the games will be recorded, some streaming live online!
This is a tournament you won't want to miss! Registration ends on April 28th and NO entries will be accepted after 4PM on April 28th. The fee to enter is $400 per team, which includes a 5 game guarantee.
For more information on this tournament, please
CLICK HERE
.
WINDY CITY HOSTS VOLLEYBALL TOURNEY SERIES

The Junior AAU Beach Volleyball Tourney Series in Chicago is one of Chicago's BEST tourneys and features doubles volleyball. The event is hosted by The North Ave Beach Club and is a part of the Summer Tour 2014 which brings YOU two tournaments every Saturday starting June 21st. This tournament will take place on July 5th on North Ave Beach.
Read More>>
AAU SULLIVAN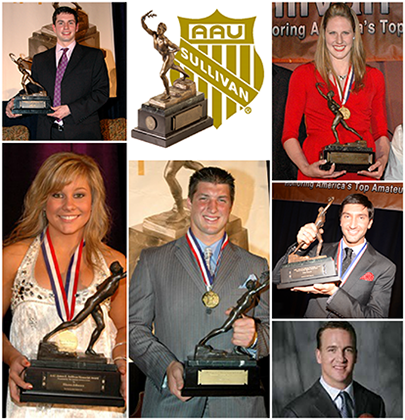 Searching for America's Top Amateur Athlete?
The Amateur Athletic Union is searching for America's Top Amateur Athlete. If you know of a Collegiate or Olympic Athlete that demonstrates the qualities of leadership, character, sportsmanship, and the ideals of amateurism – we want you to nominate him or her today. Nominate on the
AAU Sullivan Website
or on
The Real AAU Facebook
.
In its 84th year of honoring the Top Amateur Athlete in America, the AAU Sullivan Committee is proud of the history of the award and what it stands for; the AAU Sullivan Award goes far beyond athletic accomplishments and honors those who have shown strong moral character. Past recipients include Mark Spitz, Jackie Joyner-Kersee, Peyton Manning, Tim Tebow, Shawn Johnson and Missy Franklin; for a complete list of recipients –
Click Here
.
Nominate the
Olympic or collegiate
athlete that you feel deserves this award, an athlete that hold all of the qualities listed above. Who will join the list of 83 outstanding athletes previously awarded the AAU James E. Sullivan Award?
Nominate on the
AAU Sullivan Website
or on
The Real AAU Facebook
.
GEAR UP FOR THE WAR AT THE SHORE!
The Seaside Sizzle 5th Annual War at the Shore tournament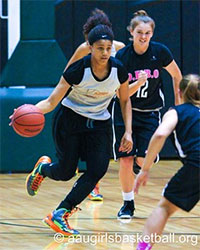 is back! Scituate and Cohasset, Massachusetts will host 4th through 11th grade girls' basketball teams as they compete to win the gold! The event will take place May 10th and 11th and teams have until May 3rd to register.
The entry fee for this event is $425 per team, but if you register multiple teams, you are eligible for a discounted fee! Each team will play four guaranteed games with certified referees in great facilities.
For more information on this tournament and how to register for it, please
CLICK HERE
.