THAT'S A WRAP FOR THE 2014 INDOOR NATIONALS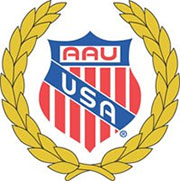 The 2014 AAU Indoor National Championships are complete! Around 3,000 AAU members flocked to the University of Houston to participate in the three day event. Boys' and girls' from the eight and under division all the way up to the 17-19 year old division competed for the crown in their age groups, but only a few were lucky enough to take it home.

Read More>>


AAU WRESTLING HAS PARTNERED WITH MATS TO MEN!
Everyone knows that the secret to any competitive wrestling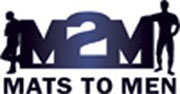 program is a good feeder-system. For this purpose, AAU is glad to be working in partnership with Mats to Men.
This non-profit organization uses wrestling as a platform for character education for boys 4-12 years old. If your 2014 AAU Club Membership is established, you have all you need to begin this new and exciting way to expand your wrestling program's presence in your area.
More Info>>
REGISTER FOR THE FESTIVAL FIESTA CLASSIC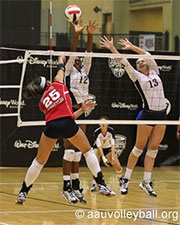 The entry deadline may have passed for the Festival Fiesta Classic, but late registration is still open! The entry fee to participate is $725 for the tournament, plus a $100 late fee. Late registration ends on February 2 so don't wait to register!
The Festival Fiesta Classic will feature 12 Club, 13/14 Open and Club, 15/16 Open and Club, and 17/18 Club teams. The event is hosted by Festival Sports and Global Spectrum and will be at the University of Phoenix Stadium in Arizona. The tournament will last for three days, from February 15-17.
Read More>>
FREE VOLLEYBALL WEBINAR
Mark your calendar for this upcoming Webinar. This Webinar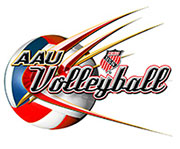 is free to AAU members on behalf of JVA.
Wednesday, March 5, 2014 (1:00 pm EST) Feedback: Make sure your coaches understand what they are really saying – the importance of non-verbal communication
For more information and to register,
click here
HONE YOUR SKILLS AT THIS BASKETBALL CAMP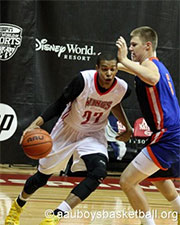 The AAB Elite Basketball AAU will host the Tyler Relph Basketball Hoops Camp in Addison, Texas. This will be a one day camp for boys and girls, ages 5th through 12th grade on February 15. The deadline to register for the camp is February 8th, so sign up soon before time runs out!
The camp will be split into two times, with the 5th through 8th graders playing from 10AM-1PM at the Greenhill School. The 9th through 12th graders will close out the camp from 1PM-3PM in the same location.
Read More>>
YOU COULD BE A PART OF A SIXERS' GAME
The Middle Atlantic AAU will be hosting a 3 on 3 Boys' and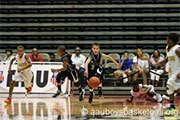 Girls' Basketball Tournament on February 16th in Upper Chichester, Pennsylvania. Second through twelfth grade teams are encouraged to participate in the one day event. The entry fee is only $100, due by February 16th. The entry fee guarantees each team at least three games. Each team must have a minimum of four players.
Read More>>
GET READY FOR YOUR SEASON AT AAU HOOPFEST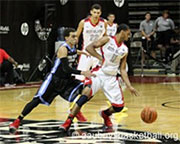 The Big House will be hosting the AAU Hoopfest in Tavares, Florida on February 2 8-March 2. Boys' third through twelfth grade teams are welcome to participate. The entry deadline is February 21st and the entry fee is only $285. First and second place teams will receive medals and a team award.
The entry fee guarantees every team a three game minimum of pool play followed by bracket play.
Read More>>
FIRST WEEK OF NEW ENGLAND AAU VOLLEYBALL FILLING FAST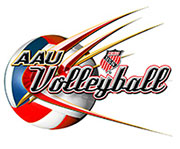 The 2014 NEAAU Volleyball season begins on February 22 in West Warwick, RI and Hanover, MA. Be sure to sign up soon if you wish to play. Learn all about NEAAU Volleyball and the new tournaments added to the calendar for 2014.
DEADLINE TO REGISTER FOR 2/22 IS FRIDAY 2/14 - LIMITED SPACE LEFT!
Read More>>
SHINE AT THE JEWEL OF THE MOUNTAINS GRAND PRIX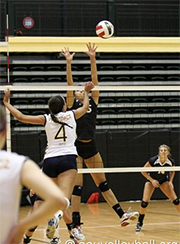 The Jewel of the Mountain Volleyball Grand Prix will take place in Kingsport, Tennessee at the Meadowview Conference Resort and Convention Center. Girls ages 12U to 18U can participate this two wave formatted tournament on February 22nd and 23rd.
The entry fee for this tournament is $295 for the 12's Division and $395 for all other divisions. Teams from outside of the USAV Southern Region will receive a discounted entry fee of $250 for 10 and 12 divisions and $350 for all other divisions. Also, all teams who utilize at least 6 room-nights at the host hotel (Meadowview Marriott) will receive a $50 entry fee rebate after the event.
To register at the host hotel, call 1-888-632-2697 and use the code AAU Grand Prix. For all other hotel information,
CLICK HERE
.
Read More>>
NEW REGISTRATION PROCESS FOR MISSOURI WRESTLING
2014 MISSOURI STATE WRESTLING CHAMPIONSHIPS SCHEDULED FOR MARCH 1-2 ANNOUNCES REGISTRATION PROCESS
Online registration is now open on Trackwrestling.com for the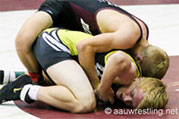 2014 Missouri AAU State Championships. All wrestlers must register through Trackwrestling.com. There are two separate tournaments on Trackwrestling.com for the Blue and Gold (1ST YEAR)divisions. Please make sure you register through the appropriate tournament depending on which division your wrestler is in.
Read More>>
AAU MITE/SQUIRT NATIONAL CHAMPIONSHIPS AND LETS PLAY HOCKEY CONSUMER EXPO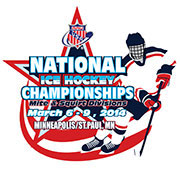 AAU Hockey is gearing up for the first AAU Mite and Squirt National Ice Hockey Nationals in Minneapolis/ St. Paul Missouri from March 6-9th. The tournament will be held in conjunction with the Let's Play Hockey Consumer Expo. "The AAU sports program is proud to announce the first AAU Mite and Squirt National Ice Hockey Tournaments will be held in the State of Hockey, which will be very exciting for these young athletes and parents, "said AAU Hockey Chairman Keith Noll. He went on to comment, "Eleven states will represent Minnesota, Wisconsin, Colorado, Oklahoma, Texas, Florida, Illinois, Connecticut, Michigan, California and New York in these championships that will compete at Minnesota Made (Edina) and Eden Prairie Community Centers"
Read More>>
2014 AAU Jump Rope Qualifiers
Attention Jump Rope Athletes, Coaches and Clubs!
Three questions for you:
| | |
| --- | --- |
| | Where can you find 19 sports participating in one town? |
| | When will 15,000+ participants be competing this summer? |
| | Will YOU be there? |

The answers:


| | |
| --- | --- |
| 1.) | The AAU Junior Olympic Games in Des Moines, Iowa |
| 2.) | July 22 – August 2, 2014 |
| 3.) | Qualify at one of our events and we will see you there! Don't miss out! |
For a list of qualifiers –
Click Here
AAU Junior Olympic Games Jump Rope Championships
July 22-26, 2014
Iowa Events Center, Des Moines, IA
More information –
Click Here
TWO STOPS ON TEXAS VOLLEYBALL TOUR 2014
The Texas Volleyball Tour's 2014 Junior Beach Series will stop in San Antonio in March and then in Austin a month later. The first, second and third place teams will receive awards for that tournament plus the top TWO will qualify to the West Coast Junior Olympic Games in Hermosa Beach, California.
The first stop in San Antonio is March 15-16 and will feature 12U through 18U battling it out to take home the gold and qualify for the AAU West Coast Junior Olympic Games.
Read More>>
QUALIFY FOR THE AAU BASKETBALL NATIONALS
Register for the 2014 AAU Boys' Pacific NW District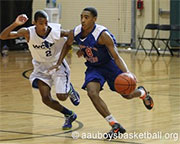 Championship Tournament TODAY! The deadline to register is March 6th but you won't want to wait until the last minute for this tournament!
This event will take place in the Seattle, Washington area on March 15th and 16th. The cost to play is $275 per team and you MUST be an AAU member to participate.
You can earn your team's spot in the AAU National Championships! Don't delay, REGISTER TODAY!
View the
EVENT FLYER
for more information
AAU WRESTLING SPRING YOUTH NATIONALS IS ON ITS WAY!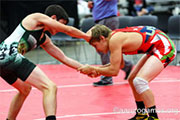 CALLING ALL WRESTLERS!
Online registration is now available for the 2014 AAU Wrestling Spring Youth Nationals! This event will take place March 21st and 22nd, at the Buck Van Huss Dome in Kingsport, Tennessee. Competition will be available for age divisions Tot to Middle School. Entry fee is $45 per athlete and the entry deadline is March 19th.
For more information or to register your athletes,
CLICK HERE
.
TEAM FLORIDA CLASSIC APPROACHING FAST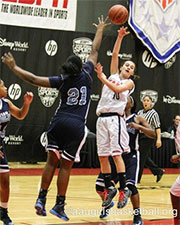 Orlando, FL will host the Team Florida Classic on March 21-23. This event will feature boys' and girls' teams ages 3rd through 12th grade. The entry fee to play is only $280 per team, which includes a three game minimum of pool play followed by bracket play. The deadline to pay your entry fee is March 14, so get your money in before the tournament fills up!
The first and second place teams in this three day event will both take home trophies!


Read More>>
JOIN US IN INDIANA FOR THE TAEKWONDO STATE CHAMPS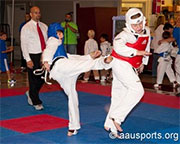 On March 22nd, Noblesville, Indiana will host the Indiana AAU State Championships. Doors to Hamilton Heights Middle School will open at 8:30AM and competition will begin at 10AM sharp. The Indiana AAU Taekwondo Association will be hosting the event and James Crays will be directing.
Read More>>

GET READY FOR THE TEXAS STALLIONS RELAYS
On March 29nd, the Texas Stallions will host their 3rd Annual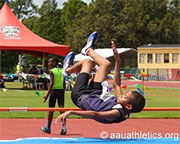 Relay! This meet will include both running and field events, including but not limited to, 100M Dash, 3 X 800 Meter Relay, Long Jump, and Turbo Javelin. Ages will range from 4U-18 and the age divisions will be determined by the athlete's year of birth.
The entry fee for this meet is $6 for youth athletes and spectators and FREE for 5 and under non-participants.
Read More>>
CLUB IDAHO VOLLEYBALL PRESENTS THE IDAHO CLASSIC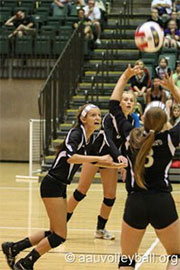 The Idaho Classic Super Regional will be on two separate weekends in Boise area gyms. Both events will cost $225 per team to enter, with the entry fee and rosters both due by April 1st. Pool play will kick off both tournaments on Friday and Saturday morning, with tournament play wrapping up the event on Saturday afternoon. Prize will be awarded to top finishing teams in each age group. Winners will also receive a FREE entry into the AAU National Championships in Orlando, FL or the West Coast Championships in Las Vegas, NV.
The first tournament will be on May 2-3 for age 15-18 and the second weekend will be May 9-10 for ages 12-14.
CLICK HERE
for the entry form
SEVERAL TOURNAMENTS IN NEW ENGLAND AAU SERIES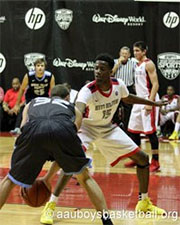 The NEAAU Girls' and Boys' 2014 Tournament Series kicks off in the middle of April and tournaments will continue all the way through May. Most of those tournaments will include 4th through 12th graders. The entry fee will vary for different tournaments, but you can find them all at
www.neaau.org
. All tournament fees will have a three game minimum of pool play followed by bracket play. First and second place teams will receive trophies and medals. The table below includes tournament names, dates, and fees.
Read More>>
2014 PENNSYLVANIA GIRLS' GRAND PRIX IS IN APRIL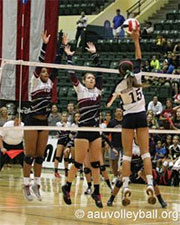 Volleyball East of Lancaster, Pennsylvania will host the 2014 Pennsylvania Girls 12U and 13U Grand Prix on April 12th and 13th. The tournament will take place at the Lancaster Bible College with the 13U Girls' teams playing on Saturday, April 12th and the 12U teams playing on Sunday, the 13th. The fee to enter is $200 per team and medals will be given out to the first and second place team. The tournament format is pool play followed by single elimination playoffs.
Read More>>
COAST TO COAST HOOPZ HAS A BUSY SPRING
In April, Coast to Coast Hoopz will host four tournaments, two for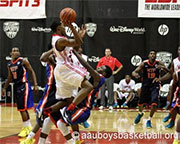 girls and two for boys. All of them will take place in Florida's capital, Tallahassee.
The first, the Girls' Basketball Tallahassee HoopFest, will take place on April 5th and 6th. Fourth through eighth grade girls' teams are welcome to join for a $275 entry fee. Your entry fee will pay for at least three games of pool play, followed by bracket play and first and second place trophies and medals. The deadline to enter is March 24th!
MORE INFORMATION HERE
The next weekend is the Boys' Basketball HoopFest of Tallahassee on April 12-13. Just like the girls' tournament, the entry fee is $275 per team due by March 24th. A three game minimum is guaranteed with first and second place trophies and medals given out.
MORE INFORMATION HERE
At the end of April, the second girls' event will take place, this time at the Tallahassee Community College on April 26-27. This tournament will be for 4th through 10th grade girls. The entry fee is $275 with a three game minimum, with trophies and medals for the winning teams included. Don't forget to register by April 14 to secure YOUR spot.
MORE INFORMATION HERE
Last but not least, the boys' will wrap up the Coast to Coast Hoopz tournaments nearly a month later on May 24-26 with the Boys' Basketball HoopGames! This event will host 4th through 10th grade boys' and the entry fee will go up to $325 per team. This fee includes a FOUR game minimum of pool play followed by bracket play, along with first and second place trophies and medals for the winning teams. The deadline to register is May 12th, don't forget!
MORE INFORMATION HERE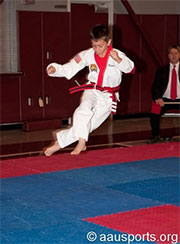 DON'T MISS YOUR CHANCE TO QUALIFY
The AAU Middle Atlantic Super Regional Taekwondo Championships will be in Philadelphia, Pennsylvania on May 17th. Competition will be at the Northeast Racquet Club and start at 10AM, lasting all day until 5PM.
Read More>>
QUALIFY FOR NATIONALS IN TEXAS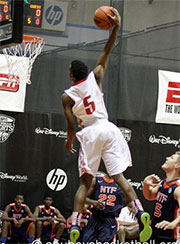 For an entry fee of $300, YOUR team can play at least four games at the South Texas AAU Qualifier. Play well and you could be on your way to having YOUR entry fee for the AAU Nationals PAID IN FULL!
On May 2-4, George Gervin Academy will host the South Texas Qualifier for all ages. The entry deadline to register is April 27th. Don't miss this opportunity to qualify for Nationals!

Read More>>
AAU BASEBALL TRAVEL LEAGUES ON FIRE

Travel leagues are on fire in baseball these days. Two of the most successful are right here in AAU: the New England AAU Travel League and the East Shore Travel League in Connecticut!
To read more about these awesome leagues
CLICK HERE
HIGH SCHOOL SULLIVAN
The AAU Sullivan Committee is proud to announce the 2014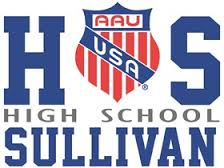 AAU High School Sullivan Award and Scholarship Program.
The Committee will be awarding a total of $35,000 in Scholarship Funds to eight (8) High School Seniors; four (4)
male and four (4) female athletes.
The AAU will be awarding the 4th AAU High School Sullivan Award and Scholarship. This award is to honor AAU member athletes in a particular sport who is a well-rounded individual, shows outstanding athletic abilities, leadership skills, great sportsmanship and strength of character; not only during sporting events but in their community as well.
Apply today on the AAU High School Sullivan Website –
Click Here
.