DIAMONDS ARE A MOM'S BEST FRIEND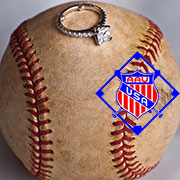 Baseball diamonds. Take Mom out to watch her favorite athlete play baseball May 10-11 at ESPN Wide World of Sports at Walt Disney World® resort. This event is a Super Regional qualifier for the AAU Grand Nationals to be held at ESPN Wide World of Sports in June. The entry fee is only $350 and all teams will play 3 games.
For more information, please contact Casey Todt at 407.828.3710 (casey@aausports.org), or Debra Horn at 407.828.3459 (debra@aausports.org).

Register early as there is only room for 12 teams in each age division (10U, 11U, 12U, 13U). All games will be played onsite at Disney.

To register, click on Tournament Registration.
CRICKET TO RETURN TO THE AAU JUNIOR OLYMPIC GAMES IN 2014


The sport of cricket, which made its AAU debut in 2013 at the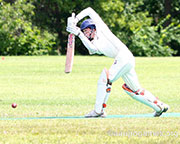 AAU Junior Olympic Games in Detroit, will return as part of the 2014 AAU Junior Olympic Games in Des Moines, IA. In total, six teams participated in Detroit coming from Chicago, New Jersey, Michigan, and various other parts of the northeast.
AAU has teamed up with the USA Cricket Association to run what is sure to be a successful 2nd year of AAU Cricket at the AAU Junior Olympic Games. The games will be played in a Twenty20 format, a form of

cricket originally introduced to bring the game closer to the timespan of other popular team sports.
For more information on cricket in the AAU Junior Olympic Games please contact Darren Beazley (USACA) at 561-839-1888 or Casey Todt (AAU) 407-828-3710.
MEET THE 84TH ANNUAL SULLIVAN AWARD FINALISTS!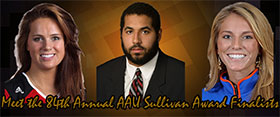 Cory Ann McGee
University of Florida Track & Field
Pass Christian, Mississippi
Cory McGee began the 2013 season after a freak accident during the 2012 Olympic Trials that many thought could be a career ending injury. However, Cory demonstrated extreme dedication and worked harder than ever to make a full recovery.
Her determination paid off with some great performances in 2013. She ended the year with 5 first place finishes, 6 second place finishes, and two third place finishes to round out an amazing and inspiring year of competition. During 2013, McGee became the All-Time University of Florida record-holder in the women's 1,500 meters, by running a 4:06.67. This time ties her for third as the fastest collegian in history. The three women with her on the chart have all won medals at international championships. Two of them are foreigners who attended US colleges, so out of American collegians, Cory is number two behind Jenny (Barringer) Simpson. This time qualified Cory to run at the 14th IAAF World Championships in Moscow, Russia as a member of Team USA.
Her triumphs on the track didn't keep her from excelling off of it. During 2013, McGee was named a two-time All-American and was runner-up for the SEC Commissioner's Trophy in Indoor Track, with wins in the mile and DMR and a runner-up finish in the 3,000 meters. McGee was also named to the SEC Academic Honor Roll and is the first UF athlete to be named to the Bob Graham Leadership Foundation. She was voted Miss Orange and Blue by her UF teammates and is also an active member of Athletes in Action.
Kelsey Robinson
University of Nebraska
Bartlett, Illinois
In her senior season at the University of Nebraska, Kelsey Robinson owned the court. She played and started in all 33 matches during the 2013 season, totaling 530 kills and averaging 4.45 kills per set. Robinson hit at a clip of .318 for the year, with 396 digs and averaging 3.33 digs per set. She led the Big Ten in kills (4.69) and points (5.41) per set during the conference season and to add to her conference success, she tallied 352 kills and had a hitting percentage of .349. She ended her senior season ranked ninth in hitting percentage, second in kills and fifth in aces in the Big Ten. Robinson's 530 kills on the year were the fifth-most kills by a Husker and her 1,206 attacks in 2013 gave her the number seven spot on Nebraska's all-time chart. Over the season she collected 19 double-doubles and was named the Big Ten Player of the Week four times in 2013. Robinson was also honored as the AVCA/Sports Imports Player of the Week and was named to the 2013 AVCA First-Team All-American and First-Team North Region. She also added the 2013 All-Big Ten and 2013 Big Ten Player of the Year awards to her expansive collection.
Robinson not only helps her team on the court, but she is an asset to her community as w
ell. In her one season at Nebraska, she has already become involved by volunteering for Red Ribbon Week, the Dance Marathon and helping out at Lincoln Public Schools.
John Urschel
Penn State University Football
Williamsville, New York
An all-conference performer with a perfect 4.0 GPA already teaching college level courses, Penn State's John Urschel redefines what it means to be a student-athlete.
A First Team All-Big Ten guard in 2013, Urschel was a key component to one of the Big Ten's most productive passing offenses, helping true freshman quarterback Christian Hackenberg earn Big Ten Freshman of the Year honors this season. Named a team captain for 2013, Urschel was named an AP Third Team All-American and helped the Nittany Lions to a winning season for the fourth time in his career. Urschel was also selected as Penn State's Big Ten Sportsmanship recipient this season. Placing equal emphasis in the classroom as on the football field, Urschel was named the 2013 recipient of the National Football Foundation's William V. Campbell Trophy, the nation's premier scholar-athlete award which annually recognizes one senior football player as the absolute best in the country for his combined academic success, football performance, and exemplary community leadership and citizenship.
He was honored on the field during the BCSNational Championship in recognition of winning the Campbell Trophy. Urschel was named to his second First Team Academic All-America Team in 2013 and received his third Academic All-District selection. He earned a bachelor's in mathematics in May 2012, a master's in mathematics a year later, and he is currently working on a second master's degree in math education – all while maintaining a perfect 4.0 GPA.
He was named the 2012-13 Ernest B. McCoy Memorial Award winner as Penn State's top male student-athlete and represented Penn State as the male recipient of the school's 2013 Big Ten Medal of Honor. The Williamsville, N.Y., native is a three-time Academic All-Big Ten honoree and a 2013 Big Ten Distinguished Scholar.
Off the field, Urschel taught two college-level math courses, Integral Vector Calculus and Trigonometry and Analytic Geometry, in 2013 and had several research papers published in major academic journals. He jointly ran a 2013 summer program in computational mathematics and is a member of a genome re-assembly research group. The keynote speaker at the 2013 Big Ten Kickoff Luncheon, Urschel addressed nearly two thousand attendees on the four qualities he wished for all college student-athletes: 1) master your craft in your sport; 2) make a mark in the community; 3) help young players along their journey; and 4) prepare for the day your athletic career ends.
AAU VOLLEYBALL WEST COAST CHAMPIONSHIPS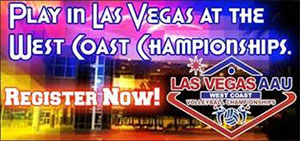 Don't miss out on your opportunity to spend Memorial Day weekend in Las Vegas playing in the AAU Volleyball West Coast Championships! This event will take place May 24-26, 2014 at the Las Vegas Convention Center and will feature Volleyball and Basketball all under one roof. Last year this tournament featured teams from all over the country including Arizona, California, Utah, Hawaii, Idaho, New York, Nevada, Wyoming, and Texas.
No qualification is required to participate and the deadline to register is April 25th.
More Information:
CLICK HERE
2014 AAU PRIMARY NATIONALS REGISTRATION NOW AVAILABLE
Do you have an athlete 8 years old or younger? If so, get excited! The online registration for the 2014 AAU Primary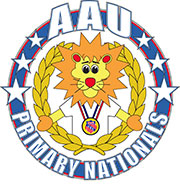 National Championships is now available! This event allows athletes 5, 6, 7, and 8 years old to compete against their own individual age groups! This unique event will take place from July 4th – 6th, 2014 at the ESPN Wide World of Sports.
For more information or to register your athlete, please visit
www.aauathletics.org
or
CLICK HERE
.
ONLINE REGISTRATION NOW OPEN FOR THE 2014 AAU CLUB CHAMPIONSHIPS!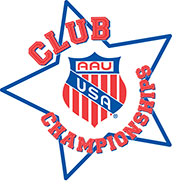 Attention AAU Athletics Athletes, Coaches, Parents and Clubs, registration for the 2014 AAU Club Championships is now live! This event taking place from July 6th – 13th, 2014, will feature athletes and clubs from across the country, as well as, some international teams!
In addition to being the only AAU Track & Field National Championship that awards an overall Club Champion, this is also the last chance for athletes to qualify for the 2014 AAU Junior Olympic Games!
For more information on how to register for this event, please visit
www.aauathletics.org
or
CLICK HERE
.
REGISTER FOR YOUR AAU DISTRICT QUALIFIER TODAY!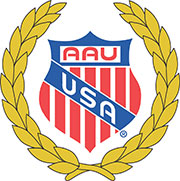 The first stop on your journey to the AAU Junior Olympic Games is fast approaching! The 2014 AAU Athletics District Qualifiers begin next month. The top 16 competitors from these events will advance to their Regional Qualifier and will be one step closer to the AAU Junior Olympic Games.
For more information or to find a District Qualifier in your area, please visit
www.aauathletics.org
. or
CLICK HERE
.
ARE YOU READY FOR SOME FOOTBALL?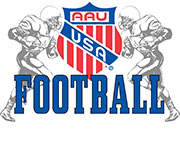 The AAU is proud to announce the 2nd Annual Tackle Football Pre-Season National Kick-off taking place in Little Rock, AR from August 15th – 17th, 2014.
This event is being hosted by former NFL receiver, Reggie Swinton who also co-hosted the 2013 TX/AR AAU All-star Games in Cowboy Stadium. The entry fee of $200 per team is due no later than July 30th, 2014.
For more information on this Pre-season event, please visit
www.aaufootball.org
or
CLICK HERE
.
AAU-USARS ADULT USA INLINE CHAMPIONSHIPS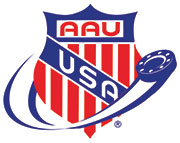 Registration is now available for the 2014 AAU-USARS Adult USA Inline Championships! This event, which is a part of the Inline Hockey AAU Junior Olympic Games, is taking place from July 11th – 13th, 2014 in Las Vegas, NV. The majority of this event will take place in the Las Vegas Convention Center. However, the Las Vegas Roller Skating Center and the Southern Nevada Sports Centre will also be used.
The entry fee for teams that register by May 15th will be $695. Those that register after this date will pay $795, so do not delay!
For more information on this event, please visit
www.aauhockey.org
or
CLICK HERE
.
AAU ELEMENTARY SCHOOL DUALS TAKING PLACE THIS WEEKEND!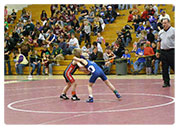 AAU Wrestling is proud to announce that the Elementary School Duals will be taking place this weekend, April 11th – 13th, in Kingsport, TN. This event will feature competition in the Tot, Bantam, Midget, and Novice divisions.

Be sure to check out www.aauwrestling.net for live results from this exciting event!
AAU LEE PAMULAK MIDDLE SCHOOL DUALS LIVE RESULTS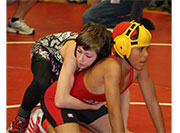 The AAU Wrestling Program also has another National Championship coming up! From April 11th – 13th, 2014 the AAU Lee Pamulak Middle School Duals will take place in Indianola, IA. This event will have competitors from across the US competing in the Novice and Schoolboy divisions.

To ensure you do not miss a moment of action, keep an eye on www.aauwrestling.net for live results.
2014 AAU KARATE NATIONAL CHAMPIONSHIPS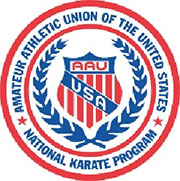 Are you attending the upcoming 2014 Karate Nationals in Ft. Lauderdale
?
If so, please
Click Here
to download the most up-to-date event information including the daily schedule, club entry packets, athlete/coaches/officials entry packets and general information on what to do in Ft. Lauderdale.
PLAY AT THE NEXT LEVEL

Tips from beRecruited
TIP:
Unofficial visits are an important part of the recruiting process. With spring break around the corner, try to schedule an unofficial visit.
Every unofficial visit is different but typically athletes get the opportunity to meet with the coaches and team, see the training facility, and tour the campus. Unofficial visits are a great way to get a feel for whether or not the school is a good fit.
Play at the next level with our recruiting partner
beRecruited
2014 AAU JUNIOR OLYMPIC GAMES TAEKWONDO
This year the Taekwondo competition at the AAU Junior Olympic Games will be a Hanmadang style format, which is a non-sparring event. The AAU Taekwondo National Championship will serve as the premier Taekwondo sparring event in the USA, offering 4 days of sparring competition spanning all ages and including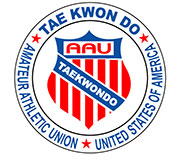 both Olympic and Point Style competition.
The change to this year's format is due to the shift in participation we have experienced in the AAU Taekwondo program. Over the past 5 years the number of athletes participating in Taekwondo at the AAU Junior Olympic Games has been shrinking, making it very difficult and at times impossible to make safe competitive sparring match-ups for the athletes that do attend the AAU Junior Olympic Games. Last year in Detroit the total participation for Taekwondo at the Games was 168 athletes, which is about half the size of most of the successful qualifying events in the country.
Moving forward the AAU Junior Olympic Games will focus on all the non-sparring aspects of Taekwondo competition, and the AAU Taekwondo National Championships will be where athletes will find national level sparring competition. This year we are offering TEN individual non-sparring events in both Traditional and Creative areas, as well as two team events (traditional forms & demo team) at the AAU Junior Olympic Games.
For more information on the 2014 AAU Junior Olympic Games in Des Moines, Iowa –
Click Here
.
2014 AAU JUNIOR OLYMPIC GAMES KUNG FU

New this year!
AAU Kung-Fu has been added to the AAUJunior Olympic Games in Des Moines, Iowa.
To download the entry information for the upcoming event,
Click Here
.
To download the Registration Forms,
Click Here
.
AAU BEACH VOLLEYBALL SCHEDULE

Check out what is happening on the sand in AAU. Our
Beach Vol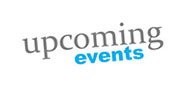 leyball program is off and running this season.
Check our list of events for an event near you and participate today.
Participate in a qualifying event to qualify for the West
Coast AAU Junior Olympic Games Beach Volleyball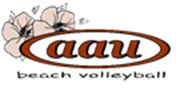 Championships or plan for the upcoming National Championship.
We want to see you out on the beach court.
Click here for the Beach Schedule
AAU DIVING NATIONAL CHAMPIONSHIPS SCHEDULE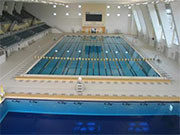 The AAU Aquatics Committee and meet host, has posted the
schedule for the 2014 AAU Diving National Championship. Please stay tuned to
www.diveaau.org
website for more information. We hope to see you in Atlanta this summer as the AAU makes a splash in the 1996 Olympic Venue!
Click Here for the schedule
.
2014 AAU JUNIOR OLYMPIC GAMES JUMP ROPE CHAMPIONSHIPS
Head to Des Moines, IA this summer to make reach higher levels! It is going to be another great event this year and we want to see you out on the floor! Train hard, qualify, register and join us in Des Moines. Be a part of the largest, national multi-

sport event for youth in the United States. Join 19 sports andover 15,000 participants.
You don't want to miss this.
FLYER
ENTRY PACKET
2ND ANNUAL NEW YORK STATE CHAMPIONSHIPS FOR GIRLS' BASKETBALL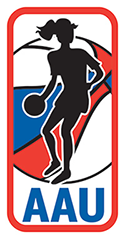 The combined three AAU districts in New York State (Metropolitan, Adirondack, Frontier) are jointly sponsoring the 2014 NYS Championships for Girls AAU Basketball. This is the 2nd year of this event, which is also being referred to as
"The Empire State Cup".
Last year, the event was held in NYS's Capital District and was hosted by the Adirondack District. This year's event will take place in Seneca Falls, NY and will be hosted by the Niagara District. Competition will lead to a State Champion in each Sanctioned Grade Level, 5th Grade thru 11th Grade. The State Cup will be engraved with the name of the winning team in each age level and will rotate to the site of each successive year's State Cup Event.
Get your game in gear! Qualify and compete in the 2014 NYS Championships for Girls Basketball!
For More Information Contact your District Sports Chair for Girls Basketball or visit the following web site
www.empireallstars.com
GREAT OPPORTUNITY TO COMPETE AT THE REACH 1 PRACTICE MEET
The McNeil High School Stadium will host the Reach 1 Track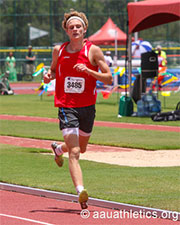 Club's Practice Meet in Austin, Texas. To compete, participants must obtain a current AAU membership before the meet starts.
All competitors must also pay all entry fees. The morning will kick off with a coaches meeting at 7:30. All events will be on a rolling schedule throughout the day. Field events will start promptly at 8AM and will include Long Jump, Triple Jump, Discus, Shot Put and High Jump. Running will start at 10AM and will include a variety of events, including but not limited to the 3000m, 4X200 Relay, 800m, Hurdles and many more.
Athlete and spectators will only have to pay $5 for the whole day of track and field events! This is a great opportunity to compete and have some fun!
For more info,
CLICK HERE
.
SPRING GIRLS' INVITATIONAL WILL BE IN OCALA, FL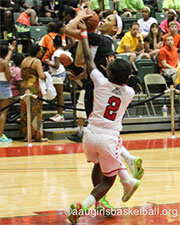 D'Advantage Basketball will be hosting the Ocala Spring Girls' Invitational on May 2-4 in Ocala, FL. This event will be exclusively for 8th through 11th grade girls' basketball teams. The entry fee is only $275 per team, which guarantees each team a three game minimum of pool play followed by bracket play.
All entries must be received by April 21st. First and second place teams will be awarded team trophies and individual medals.
For more information on this event,
CLICK HERE
.
RUN TO THE IOWA AAU TRACK & FIELD DISTRICT QUALIFIER
The 2014 Iowa AAU Track and Field District Qualifier will be
taking over Buxton Stadium at Simpson College in Indianola on June 14th. Ages competing will range from 6 to 18 in both track and field events.

The entry fee is $20 and the registration is online only. Online entry opens on May 1st and will remain open until June 11th. Event check-in starts at 8AM and the start time for both track and field events is at 8:30AM. The rest of the event is on a rolling schedule. Competitors should bring their own implements to be used at the meet.

The link to register is HERE!

EVENT FLYER HERE.

CONNECTICUT AAU GIRLS BASKETBALL DISTRICT CHA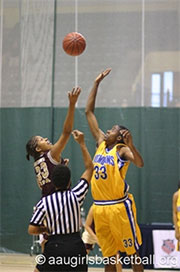 MPIONSHIPS


Conneticut AAU will host their District Championships in girls basketball May 2nd through 4th in New Haven, Connecticut! Grades 5 through 11 are welcome to play with a 3 game minimum. All teams will begin in Division I and then will be separated into DI and DII by pool play results. The entry fee is $400 per team and the entry deadline is April 16th.

To view the official EVENT FLYER for more info CLICK HERE.
GET YOUR TEAM MEDAL READY AT THE 18TH ANNUAL PRE-MEMORIAL DAY TOURNAMENT!


The 18th Annual Pacific Pre-Memorial Day Tournament will roll into Sacramento, California the weekend of May 17th and 18th. The event will host over 1,000 athletes, boys and girls of grade levels 3 through 12 in divisions I, II and III.

This will be a great warm up for the big Memorial Day tournaments! If YOU are looking for great competition and even better sportsmanship, this tournament is for you! The cost to play is $225 per team.

To REGISTER CLICK HERE.
SIGN UP TODAY FOR THE 2014 AAU GIRLS BASKETBALL EAST COAST NATIONAL CHAMPIONSHIP


The 2014 AAU Girls Basketball East Coast National Championships are headed to Manheim, Pennsylvania this summer. The East Coast Nationals will host 4th through 11th grade divisions at Spooky Nook Sports Complex in Manheim, PA. ALL games will be played under one roof! The entry fee is $425 per team and all materials must be received via online registration by Thursday, May 22nd at 11:59 EST. Winners of this tou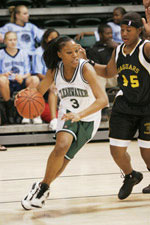 rnament will be crowned East Coast National Champions. AAU medals and/or trophies will be awarded to 1st, 2nd, and 3rd place teams.

Daily admission will be available $6 per adult and $3 per youth (ages 3 to 9) at Spooky Nook Sports Complex, box office, the day of the event. Daily parking passes will be available at the box office, $5 per vehicle.

Don't let your team miss their shot at gold! Register today at www.AAUGirlsBasketball.org

View the official Event flyer and Coaches Info HERE.
WIN YOUR BID TO NATIONALS AT NEBRASKA DISTRICT QUALIFIER


Meet us at the starting line in Omaha, Nebraska at the Nebraska AAU Track and Field District Qualifier, May 31st 2014. The meet will be held at Benson High school and the cost to participate is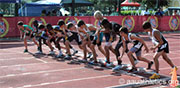 $20 per athlete.

Competition is open to athletes ages 6 through 18. The event will host age groups in the following events: 100M, 200M, 400M, 800M, 1500M, 3000M Run, 1500M & 3000M Racewalk, 80M, 100M, 110M, 200M, 400M Hurdles, 4x100M, 4x400M, 4x800M Relays, Long Jump, High Jump, Triple Jump, Shot Put, Discus, Turbo Javelin.

CLICK HERE for the event flyer.