ATTENTION ALL AAU MEMBERS!



AUGUST 1 marks AAU's first Running Day! Prior to the day, pick up your phones and tell us why you love to run! On Instagram and Twitter, hashtag #runAAU and follow us on our social media pages! This will automatically enter you into the running to have the chance to win a FREE pair of running shoes from AAU and to be featured on our website, aausports.org!
*Only AAU athletes are eligible to win! One boy and one girl will be chosen and winners will be publicized August 1 on all our main social media platforms.
LACE UP! AAU wants to hear from YOU!
2014 AAU KARATE NATIONALS RECAP


The 2014 AAU Karate National Championships, which took place the beginning of July in Ft. Lauderdale, Florida was a great success. The event hosted numerous athletes, coaches and officials from all over the United States. The event hosted three days of competition at the Greater Fort Lauderdale Convention Center.

On Thursday, July 3rd, the Nationals kicked off at 8 AM with the traditional Opening Ceremonies where Jo Mirza, the AAU Karate National Chair, welcomed all of the participants and honored our three Hall of Fame Inductees.


The inductees included:
Sensei Chuzo Kotaka
Sensei Tatayuki Mikami
Sensi Fumio Demura


Read More>>
AAU BASEBALL 14U, UNDERCLASSMEN, AND UPPERCLASSMEN NATIONALS


This event has moved to Sarasota, Florida this year and begins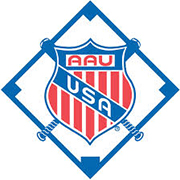 on July 19. Games will be played on professional baseball fields at the Buck O'Neill Baseball Complex, spring training home of the Baltimore Orioles. The Championship game for each age division will be held at Ed Smith Stadium which is the Orioles' spring training stadium on July 24.

Teams will be treated for Opening Ceremonies to a beach party on Siesta Key Beach, ranked the #1 beach in America! With steel drums in the background, they'll have dinner and then be free to do what teenagers do at the beach: volleyball, football, Frisbee, swimming, hacky sack, soccer, meeting the other teams, etc.

The following morning it will be all business as there is a National title to earn.

Good luck to the teams from Texas, Ontario, Canada, Michigan, Connecticut, Florida, Colorado, Massachusetts, Georgia, New Jersey, Alabama, Puerto Rico, Ohio, and Virginia!
2014 PRIMARY NATIONALS RECAP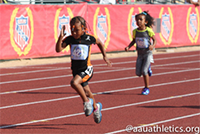 With over 550 athletes ages 5-8 (and some even younger!) coming from all over America as well as Puerto Rico, the 2014 AAU Primary Nationals saw incredible talent over the two-day event, July 5-6.

From the triathlon (long jump, shot put, and either a 55m or 100m sprint), to hurdles, to field events, to all distances of running events, these kids showed their fearlessness and tenacity in every event they entered.

Read More >>

CLICK HERE for the FULL RESULTS from the event!

CLICK HERE for ALL PHOTOS from the weekend! .
2014 AAU SCHOLASTIC DUALS RECAP

The BIGGEST Scholastic Duals that AAU has ever seen wrestled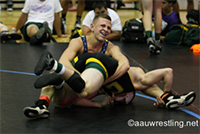 its way into the ESPN Wide World of Sports in Orlando, FL June 27-July 1. Roughly 150 wrestling teams and over 3,000 wrestlers competed for the title of NATIONAL CHAMPIONS over the five-day event. These wrestlers proved they were the best of the best, fighting through the pain until the very end.

Special congratulations to the division winners:

| | |
| --- | --- |
| 1. | Community DI: Dakota Wrestling Nation (46-16) over Avon WC. |
| 2. | Community DII: Yorktown Tigers (38-22) over Oak Harbor Rockets. |
| 3. | District All-Star: Young Guns Black (37-21) over Iowa Black. |
| 4. | Developmental: Middle Atlantic Red (41-15 over PA Rampage. |
And a BIG shoutout to anyone who took home the Outstanding Wrestler, Technically Superior, or Sportsmanship awards! What an honor!

Take any photos during the event? Be sure to share them with us on Facebook , Twitter, or Instagram, and be sure to use the hashtag #AAUDuals!

Thanks again to everyone who came out to participate, and we can't wait to see you next year!

Below, check out the results from every division as well as our photo galleries from the event:

CLICK HERE to see ALL RESULTS from the event!
CLICK HERE to see the ACTION photos from the event! CLICK HERE to see the AWARDS photos from the event!
AAU NATIONALS ACTION AND AWARD PHOTOS

The AAU Summer is in FULL SWING and the AAU website is BURSTING with action photos and award photos from the National Championship events here in Florida! You can see all them on www.aausports.org or click whichever gallery you would like to view below!
AAU HIGH SCHOOL SULLIVAN FINALIST JUMPS TO SUCCESS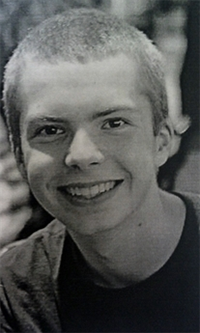 Mason Rogers had quite a year for himself. He graduated from high school, got accepted into Stanford, had an internship at Johns Hopkins Applied Physics Lab and won a $2,500 scholarship from the AAU High School Sullivan Award. His latest achievement, earning the High School Sullivan Award Scholarship, was a perfect way to prove that all of his hard work in not only his academics, but also his athletic career, has paid off.
"I am excited and pleasantly surprised," Rogers said about winning the award. "It is an honor to be recognized by the AAU like this, and I am glad that the time and effort I put into jump rope have merited this award."
As a student, Rogers holds a 4.1+ GPA while taking all AP classes, except for his Honors Spanish I, II, and III courses, in his junior and senior years. He earned the Harvard Book Award for Outstanding High School Juniors and the Parker Award for Outstanding High School Athlete. He is a National Merit Scholar, AP National Scholar and Cason Scholar and was on the All-County Math Team. As mentioned previously, he did his senior year internship as Johns Hopkins Applied Physics Lab, which will undoubtedly give him a leg up on his peers at Stanford and help him achieve his future career goals.

Read More >>

EVENTS
---
Athletics -
(listed in date order)
---
Florida Pole Vault Academy 3rd Annual Beach Vault
AAU Athletics
July 19, 2014
Clearwater, FL
Entry Deadline: July 16, 2014
Complete Info Flyer
---
Boys' Basketball -
(listed in date order)
---
Servin Heat Invitational
AAU Boys' Basketball
August 9*10, 2014
Anaheim, CA
Entry Deadline: Not provided
Complete Info Flyer
---
Girls' Basketball -
(listed in date order)
---

As a member of the Amateur Athletic Union, you can save with special discounts on Nationwide® auto insurance.
Click here
to take advantage of your exclusive members-only discount or call
1-866-633-5747
---
1 on 1 Basketball Camps

AAU Girls' Basketball
July 21 - 24, 2014
July 28 - 31, 2014
Maple Point Middle, Langhorne, PA
Entry Deadline: July 14, 2014
Complete Info Flyer
---
Beach Volleyball -
(listed in date order)
---
---
Beach Volleyball Summer 2014

AAU Beach Volleyball
July 19, 2014
Brevard County, FL
Entry Deadline: July 16, 2014

Complete Info Flyer
---
Kung-Fu -
(listed in date order)
---
US Capitol Classics
AAU Kung-Fu
August 1-2, 2014
Entry Deadline: July 31, 2014
Complete Info Flyer
---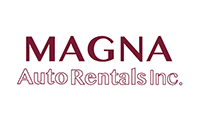 Traveling can be frustrating enough; don't let your ground transportation add to it!
Let Magna Auto Rentals Inc. put your mind at ease with curbside pick-up and drop-off.
(321)383-1677
---
Powerlifting -
(listed in date order)
---
---
Las Vegas Powerlifting Championships

AAU Powerlifting
August 30, 2014
Las Vegas, NV
Entry Deadline: July 30, 2014

Complete Info Flyer