THE 124TH AAU NATIONAL CONVENTION IS RIGHT AROUND THE CORNER!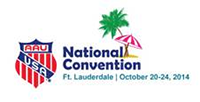 Please make sure that you have registered prior to arriving. To
register, Click Here.
The host hotel, where all meetings will take place is the Harbor Beach Marriott in Ft. Lauderdale, Florida. This hotel is currently sold out of rooms. If you are looking for rooms to attend this event, please email Jennifer Miles – jennifer@aausports.org and she will send you information on the overflow hotel.
For more information on the AAU National Convention,
Click Here.
GOOD NEWS!
The deadline to order your 2014 AAU Sports Year Book has been extended to October 6th, 2014.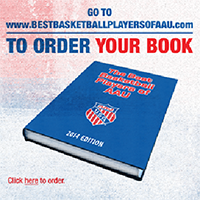 Click Here to order the 2014 BASKETBALL BOOK
Click Here to order the 2014 VOLLEYBALL BOOK
Order Forms may also be accessed at aausports.org
(Books will be mailed in mid-December)
BACK TO SARASOTA!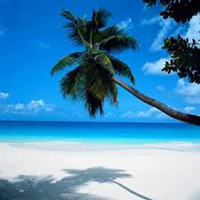 AAU Baseball has announced the 14U, Underclassmen, and Upperclassmen Nationals will be returning to Sarasota, Florida for 2015! The tournament is going to be earlier this year to allow all teams to fit as much baseball as they can into the month of July. Join us in Sarasota July 6 – 12, 2015 for awesome baseball, professional fields, the highes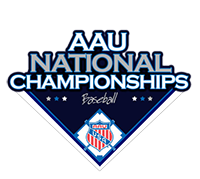 t-rated beach in the country, and a festival atmosphere throughout the city.

Earlybirds will receive a $100 discount from the $900 entry fee. Register and submit your entry fee by May 10 and your entry fee will be only $800. For more information, phone Casey Todt at 407.828.3710 or Debra Horn at 407.828.3459.


OKLAHOMA CROSS COUNTRY DISTRICT QUALIFIER
The Jenks America Track Club is hosting the Oklahoma Cross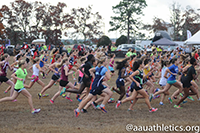 Country District Qualifier on November 8th, 2014 at Mowhawk Park in Tulsa, OK. By participating in this event, your athletes can qualify for the 2014 AAU Cross Country National Championship taking place on December 6th in Lawrence, KS!
For more information on how to register for the Oklahoma Cross Country District Qualifier, please visit www.aauathletics.org or CLICK HERE.
INSPIRING GREATNESS COACHES AWARD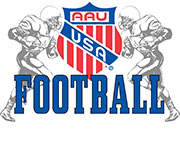 Terry Riddle of the West Orange Bobcats, Winter Garden, FL, is a winner of the Inspiring Greatness Coaches' award. USA Football has teamed up with Courtyard by Marriott, the official hotel of the NFL, to recognize and reward youth and high school football coaches from across the country that inspire greatness in others.
In order to be considered for the Inspiring Greatness Coaches' award, youth football coaches, parents or volunteers must complete an online nomination form. USA Football selects one winner from both broadcast markets of 13 of the NFL's Thursday Night Football, as well as two at-large winners nationwide. Nominees are selected based on their dedication, commitment and community volunteerism.
To read the full article, visit www.aaufootball.org or CLICK HERE.
SAVE THE DATE!
Attention Ice Hockey Athletics, Coaches, and Parents! Make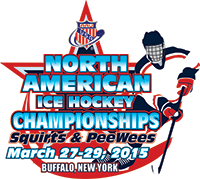 sure you clear a space in your calendar for the 2015 AAU Squirts & PeeWees North American Ice Hockey Championships! This event will take place from March 27th – 29th, 2015 in Buffalo, NY and will feature the toughest Squirt and PeeWee competition in the Nation! The Squirt and PeeWee divisions include athletes that are 10U and 12U respectively.
For more information on this exciting event, continue to check www.aauhockey.org.
AAU WINTER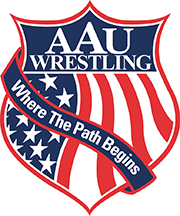 YOUTH NATIONALS
Are you ready to rumble? The first AAU Wrestling National Championship of 2015 has set its dates! The 2015 AAU Winter Youth Nationals will be taking place January 3rd – 4th, 2015 in Ralston, NE.
For more information on how to register your athletes, visit www.aauwrestling.net.


MEN'S INTERNATIONAL FASTPITCH CHAMPIONSHIP
Some of the best men's fastpitch players in the world will come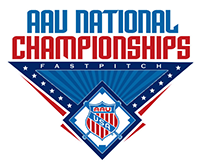 together at the ESPN Wide World of Sports Complex to vie for the AAU Men's International Fastpitch Championship title January 22 – 25, 2015. Nearly half the 40-team field has already committed. Teams from Bahamas, Canada, United States, and Venezuela are already on board with more entries coming in daily. This game is a sight to see for those who have never seen men play fastpitch. The excitement begins with pool play on Thursday and Friday, elimination starts on Saturday, and the championship games are on Sunday.
AAU GOLF NEWS; SZUCH 'SWATS' AN ALBATROSS AT OAKMONT
Originally posted on EASportsToday.com by Al Muskewitz
East Alabama Sports Today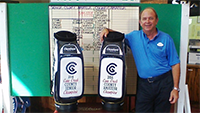 Nothing was going to keep Kenny Szuch from making his annual pilgrimage to one of the most iconic golf courses in the country to play in an event he hasn't missed in over 30 years. Not even a bad back.

The Cane Creek PGA Professional tweaked his back two weeks ago – in the interest of full disclosure, it was right after a round with me – but after it flared he was determined to do whatever it took to make The SWAT at Oakmont. What happened next made it worth the effort.

Szuch's team won the day's play Friday with a 63 as he delivered a shot for the ages – a double-eagle 2 on the par-5 ninth. He brought the crowd sitting on the clubhouse porch to their feet when he holed a 4-iron from 220 yards.

Good thing it found the hole. Oakmont's greens for the SWAT are taken down to faster than you can imagine. There are legendary stories of players four-putting from six inches on the fastest greens in the game.

The blind tee shot hole is guarded by a lateral hazard fescue ditch on the left, pot bunkers on the right (15 total on the hole) and two large mounds fronting a green one acre in size with the back portion used as the practice putting green, measures 477 yards uphill and plays as a difficult par-5 for the Members.
"The entire field of over 260 players and SWAT Committee surprised me with a standing ovation at the dinner," said Szuch, whose resume includes playing collegiately at Florida State and stints on the European Tour. "(Oakmont Head Professional) Bob Ford informed us it was the first double eagle ever recorded on the Par 5 ninth hole in the 112 year history of Oakmont CC.

"My team of eight other players gave me an autographed Oakmont flag which they signed with 'Nice Double Eagle' on it. Could not have happened at a better place and my favorite golf course in the world. Enough to make an old pro get choked up. What a day."
EVENTS
---
---
---
---
---
---
---
2015 OKLAHOMA AAU STATE POWERLIFTING MEET
AAU Powerlifting
Date: May 16 & 17. 2015
Location: Tulsa, OK
Entry Deadline: May 15, 2015
Information Flyer: Click Here
---

As a member of the Amateur Athletic Union, you can save with special discounts on Nationwide® auto insurance. Click here to take advantage of your exclusive members-only discount or call
1-866-633-5747