GEORGIA TEAM PRODUCES THREE RANKED BASKETBALL PLAYERS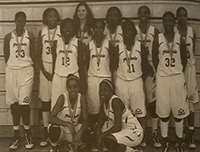 In 2010, 128 teams in Divisions I, II and III flocked to West Chester and Kings Island, Ohio to compete in the 13U Girls' Basketball National Championships. Out of the 64 teams in the Division I National Championships, two teams beat out the rest of the competition to go for the gold. The West Virginia Thunder and the Georgia Pistols battled it out in the championship, each hoping to bring home the trophy. At the end of the tournament, the West Virginia Thunder won the game and first place honors, with the Georgia Pistols taking home the runner-up title.

Now, four years later, those same young ladies are all grown up and about to enter college. Three players from the 13U runner-up team, the Georgia Pistols were named on the 2015 HoopGurlz Recruiting Rankings – ESPNW 100.

Asia Durr, a 5'10 point guard from Saint Pius X Catholic School in Georgia, was ranked second on the list and has already committed to playing at Louisville. She is ranked number two overall and number one at her position, after playing AAU consistently throughout her basketball career. She was also a member of the 2014 USA Women's Basketball U17 National Team and was named to the 2013 USA Basketball Women's U16 National Team. She was also named MVP of the 2013 FIBA Americas U16 Championship.

Ranked at number 19 on the 2015 HoopGurlz Recruiting Rankings is Te'a Cooper, another Georgia Pistols alum. She also joined the AAU club team A.O.T. Lady Rebels after the Pistols and has made a name for herself in the basketball circuit. The 5'8 point guard out of McEachern High School was one of 12 players selected for the USA Basketball U17 World Championship team that competed in the FIBA U17 World Championship in June. Cooper has already verbally committed to the Tennessee Lady Volunteers.

Last but not least, Ayanna Mitchell is ranked number 70 in the 2015 Recruiting Rankings, making her the third player from that 13U runner-up team in 2010 to be ranked. The 6'1 forward from Salem High School in Georgia has already committed to LSU. In high school, she was named to the 1st-team AJC AAAAA All-State in 2014 and was an Honorable Mention AJC AAAAA All-State in 2013. While she is ranked overall at number 70, in her position she is ranked 14, making her an important piece of LSU's roster next year.

Congratulations on furthering your basketball careers and good luck in all of your endeavors!
AAU BASEBALL ANNOUNCES CHANGE IN AGE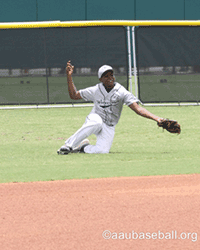 GROUPS
At the 124th AAU National Convention, the Baseball Sports Committee voted to change the age groups of the high school division. Effective immediately, the Underclassmen and Upperclassmen age groups will be discontinued.
The new age groups will be:
15U
16U/17U
18U/19U
There are no graduating year requirements or restrictions.

If you have any questions, contact:
LOOKING TO QUALIFY FOR THE AAU HOCKEY JUNIOR OLYMPIC GAMES?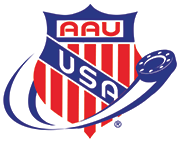 AAU Hockey currently has three opportunities for athletes to qualify, for the West Coast Winter Nationals, the ECHO Winter Classic, and the Antioch Qualifier.

Dates and locations of these events are listed below.

| | |
| --- | --- |
| • | West Coast Winter Nationals – Corona, CA – December 20th – 22nd, 2014 |
| • | ECHO Winter Classic – Mt. Pleasant, PA – January 2nd – 4th, 2015 |
| • | Antioch Qualifier – Antioch, CA – February 13th – 16th, 2015 |
For additional information, CLICK HERE.

2014 AAU LEAGUE BASED NATIONALS
The event you've been waiting for is almost here! Competition for the 2014 AAU Tackle Football League Based National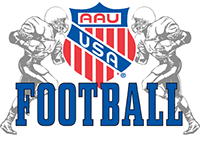 Championship kicks off next week on December 3rd and will run through December 6th.

This event features the top two teams from each AAU Licensed League around the country in 8U, 10U, 12U, and 14U divisions. Pool and Bracket play will take place at Northeast Recreational Park in Davenport, FL and championship games will take place at West Orange High School in Winter Garden, FL.
To view the schedule and results of this exciting event, continue to check www.aaufootball.org.

FOLKSTYLE WORLD CHAMPIONSHIP REGISTRATION NOW AVAILABLE!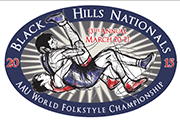 Online registration for the 2015 AAU Folkstyle World Championships is now available!

This event allows athletes of all ages to compete against top competitors from around the country in the Folkstyle form of wrestling.

The Folkstyle World Championships will be held in Spearfish, SD at the Donald E. Young Center at Black Hills State University in Spearfish, SD from March 20th – 22nd, 2015.
CLICK HERE to register your athletes!
CROSS COUNTRY DEADLINE APPROACHING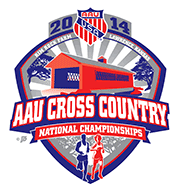 Attention Athletics Coaches, Parents, and Athletes! The deadline to register for the 2014 AAU Cross Country Nationals is quickly approaching!

Make sure you sign up your athletes by 11:59pm eastern time on December 2nd, 2014. The entry fee is $40 per athlete and all registration can be done at www.coacho.com.
CLICK HERE to register your athletes today!
NATIONAL BATON TWIRLING CHAIR, CANDY DOWDY TEACHES IN ST. THOMAS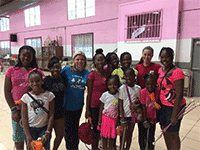 AAU Baton Twirling National Chair, Candy Dowdy, is in St. Thomas teaching clinics to coaches and athletes about the sport of Baton Twirling!
Visit www.aaubaton.org to read more and see additional photos!
UPDATE FOR THE 2015 AAU KARATE NATIONAL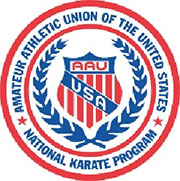 CHAMPIONSHIPS

You can now begin to book your hotel for Nationals!

Join us in Raleigh, North Carolina for the 2015 AAU Karate National Championships! Nationals will be held at the Raleigh Convention Center from June 30th – July 4th .

Click here for hotel information.

NEW 2015 AAU KARATE EQUIPMENT SUPPLIER!
AAU Karate would like to announce that Puno Sports is now the official approved AAU Karate equipment supplier!

You can purchase AAU Karate patches, Coaches Polo's and approved equipment from their website, www.punosports.com!
THE INSELL FAMILY: BLOODLINES BONDED BY BASKETBALL
Originally Posted at USAToday.com by: Will Borthick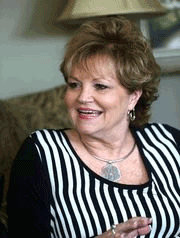 MURFREESBORO, Tenn. – Deb Insell's life has revolved around women's basketball.
She's watched middle school, high school, AAU and college games for the last 40 years, serving as a mother to countless children, teenagers and young women along the way.
But her decision to make basketball such an involved part of her life for the last four decades will reach a tipping point in Oxford, Miss., at 3 p.m. Sunday.
That's when her name will be written in the history books of the sport forever. That's when her husband and her son will become the first parent-child duo to coach against each other in a NCAA Division I women's basketball game.
"It's something I never could have seen coming or thought of," she said.
"Of all those years that I was in the concession stand flipping hamburgers with a child in a playpen and another trying to jump off a bleacher and another with a nose bleeding, I never thought, ever, of anything like this. I was just glad to get through the day most days"
Her emotions once again will be tested when the Ole Miss Rebels, coached by her son Matt Insell, host MTSU, coached by her husband Rick Insell, in Tad Smith Coliseum.
That's where history will be made as parent and child will match wits against each other as head coaches for the very first time.
"They're really not even focused on the fact that it's my dad on the other bench or that it's my son on the other bench," Deb said. "I, on the other hand, am looking directly at who is sitting in those other two chairs.

"My focus is on who the coaches are. That's where my heart is."
Both coaches downplayed the prospect of seeing one another on the other sideline like Deb said. And neither envies her position entering the non-conference clash.

"I don't think she really wanted this game to happen," Matt said. "She wants to see (MTSU) do real well but also she wants her son to do well."

"I think it's real hard on her. It's a real tough game on her because she won't cheer for either team. She'll want both teams to win but that's not the way the game is. That will be interesting for her. I hate that she has to go through it."

Added Rick: "She's probably going to be pretty emotional. She and Matt are pretty close. I'm sure we'll (Matt and I) will hug before the game and that will be pretty special. But after that, we'll be focused on winning the game. I'm know she'll be thinking about other things."
BASEBALL CHANGES RULES AT 124th NATIONAL CONVENTION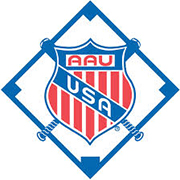 The rule changes in AAU Baseball as a result of the Sport Committee meeting at Convention have been posted. The entire updated rule handbook may be downloaded here. Rule changes are highlighted in yellow.

Should you have any questions, contact Ed Skovron at 401.451.1999 oldpro77@msn.com or Debra Horn at 407.828.3459 debra@aausports.org.
EVENTS
---
---
---
---
---
---
---
---
---
---
---
2015 OKLAHOMA AAU STATE POWERLIFTING MEET
AAU Powerlifting
Date: May 16 & 17. 2015
Location: Tulsa, OK
Entry Deadline: May 15, 2015
Information Flyer: Click Here
---
---
---
---
---
---
---
---
---
---