STILL TIME TO REGISTER FOR THE EIVA GRAND PRIX

The Eastern Idaho Volleyball Association will hold its EIVA Grand Prix tournament on March 8th. This one day tournament will only feature 17U and 18U girls' volleyball.

There are still a few days left to register! The entry fee is $150, which is due by Saturday, February 22nd. There will be no refunds after the deadline date and each team is required to provide R2; Scorekeeper; Libero Tracker; and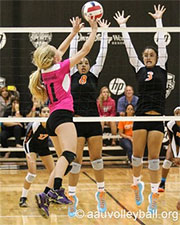 2 Line Judges.
Team awards will be given for 1st, 2nd and 3rd place winners and division winners will receive FREE entry into the AAU National Championships in Orlando, FL or the West Coast Championships in Las Vegas, NV.

Each division will have to have at least 12 teams in order to receive the full entry fee to Nationals or the West Coast Championships. Teams will have the option to use their free entry toward either event.
For the entry form and more information, CLICK HERE.
PLAY AT THE NEXT LEVEL: TIPS FROM BERECRUITED

TIP:
Join a club team or another form of organized competition in addition to your high school team so you're competing year-round.
College coaches love athletes who compete year-round and are staying competitive. Teams outside of high school will help expose you to more coaching, improve your skill level, and see more competition.
Register with our recruiting partner,
beRecruited
, to showcase your competitiveness.
SHOW OFF YOUR SKILLS AT THE SPRING RUMBLE
The Volleyball House in Elkridge, Maryland will host the Spring Rumble AAU Volleyball Grand Prix on March 1st and 2nd. There will be four age divisions at this event, 12, 14, 16 and 18, and National AAU Volleyball playing rules and membership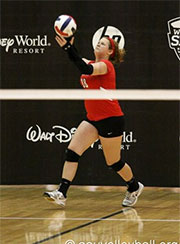 requirements will apply.
Winning teams in age divisions with 12 or more teams will receive a free entry to the AAU Junior National Volleyball Championships or the West Coast AAU Championships. In divisions that have less than 12 teams, the entry fee for the winning team will be discounted.
The entry deadline for this event has already passed, but good luck to those participating!
NEW ENGLAND AAU BOYS' BASKETBALL PRESENTS THE BABC TIP OFF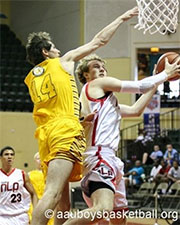 New England AAU Boys' Basketball presents the 2014 BABC Tip Off in Mansfield, Massachusetts! The tournament will be March 29-30 and will feature 7th through 12th grade boys basketball teams. The entry fee is $375 per team, which guarantees a three game minimum plus championship tee shirts to division winners! The deadline to pay for your team to participate is March 1st!
Don't procrastinate,
REGISTER TODAY
!

CLICK HERE
for more information!
AAU SULLIVAN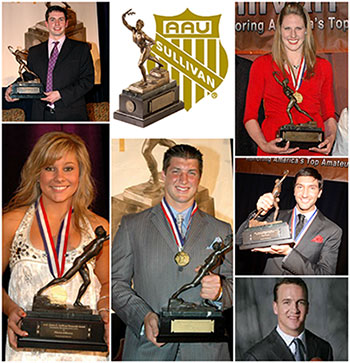 Searching for America's Top Amateur Athlete?
The Amateur Athletic Union is searching for America's Top Amateur Athlete. If you know of a Collegiate or Olympic Athlete that demonstrates the qualities of leadership, character, sportsmanship, and the ideals of amateurism – we want you to nominate him or her today. Nominate on the
AAU Sullivan Website
or on
The Real AAU Facebook
.
In its 84th year of honoring the Top Amateur Athlete in America, the AAU Sullivan Committee is proud of the history of the award and what it stands for; the AAU Sullivan Award goes far beyond athletic accomplishments and honors those who have shown strong moral character. Past recipients include Mark Spitz, Jackie Joyner-Kersee, Peyton Manning, Tim Tebow, Shawn Johnson and Missy Franklin; for a complete list of recipients –
Click Here
.
Nominate the
Olympic or collegiate
athlete that you feel deserves this award, an athlete that hold all of the qualities listed above. Who will join the list of 83 outstanding athletes previously awarded the AAU James E. Sullivan Award?
Nominate on the
AAU Sullivan Website
or on
The Real AAU Facebook
.
FIND THE MAINE HOOPS INVITATIONAL FOR YOU
Starting in March, Maine Hoops will be hosting several AAU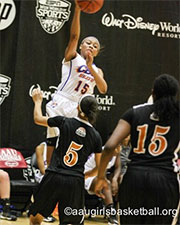 Invitational tournaments. All but one are two day tournaments, but all events have the (1) Day Option of only participating in one day of the tournament, rather than two. All tournaments are for boys' and girls' from 4th grade through Senior Division.
Entry fees for all two days events are $295 per team, while the one day price is only $165 per team. The final event, the End of Season Splash, will have a special end of the year rate, which means it will only cost YOUR team $250 to participate instead of the regular $295! Maine Hoops guarantees their events have the lowest priced events in New England. They even have a price guarantee: if you can find a similar event at a LOWER price, they will match that price!
What do you have to lose?
Register TODAY
! View the event flyer
HERE
.
SPRINT TO TEXAS FOR PEARLAND TRACK XPRESS' MEET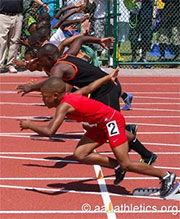 The Pearland Track Xpress will be hosting their 3rd Annual Track and Field Meet at Presner Stadium in Pearland, Texas!
This event will last only one day and take place on March 8th. Both running and field events will start at 9AM, with track events rolling through until all the events have completed. Field events will include long jump, shot put, high jump and triple jump, starting with the youngest competitors and finishing the day with the oldest.
Admission cost will be $5 for all athletes and spectators, but children 5 and under will be admitted for free. Gates will open at 7:30AM, followed by a coaches meeting at 8:30AM. A maximum of six UNIFORMED coaches will be admitted for free.
For more information on this event, check out the
EVENT FLYER HERE
.
SPOTS ARE GOING FAST IN THE SEATTLE STARS CLASSIC

The Seattle Stars Youth Basketball Club presents the 2014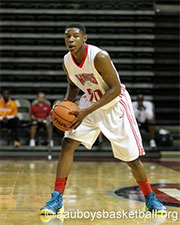 Seattle Stars Classic on March 22nd and 23rd. Boys, ages 8U through 11U, will flood the Edmonds Woodway High School gym for the two day event.

The tournament fee is only $200 per team, but make sure you register soon! Spots are limited and going fast! The fee guarantees each team a three game minimum. There will be championship and all-tournament team t-shirts and MVP trophies, so make sure you register before time runs out!

For more information, check out the EVENT FLYER.
COMPETE AND HELP THOSE IN NEED!
The Top Flight Youth Track Club is teaming up with the Houston Food Bank to feed those in need by hosting their Annual Invitational Track Meet! On March 15th at Northland Christian School in Houston, Texas, AAU members can compete in this great event and also help those less fortunate get a good meal.
Athletes and spectators will pay an admission fee of $5 if they bring at least TWO non-perishable food items. Without the food items, the admission fee is raised to $6.
Gates will open at 7:50AM and there will be a coaches meeting at 8:30AM. Competition will then kick off at 9AM sharp! There will be running events and field events at this tournament, so come on out, have fun and help those in need!
For more information, view the
EVENT FLYER
!
OAKLAND REBELS HOST EASTER INVITATIONAL
The Oakland Rebels Finest Easter Invitational Tournament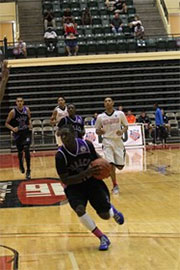 2014 will come to Oakland, California and surrounding cities on April 5th and 6th. Boys' and Girls' Divisions I, II, and III ranging from 8U to 16U, JV and Varsity will be able to participate in this tournament.
The entry fee for this tournament is $350 per team. If you register three teams, the price drops to $300 and for five teams the cost is only $275 per team. Entry costs will guarantee each team a three game minimum. Individual and team trophies will be awarded to first and second place teams.
ALL entries must be received by March 28th and you can register and pay online at
www.oaklandrebels.org
.
For those staying overnight in hotels, please call the Hilton Garden Inn at (510) 346-5533 and ask about the Oakland Rebel rate.
View the
EVENT FLYER
for more information.
SOUTHEASTERN (TENNESSEE) AAU BOYS' BASKETBALL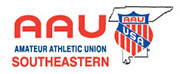 Southeastern AAU Tenessee Boys' Basketball has announced their Division I and II tournament information, Entry Materials, Roster Instructions and their new grade divisions for the 2014 Season!
For more info on rules, registration, dates and MORE
Click Here
!
2014 CONNECTICUT AAU SCHOLARSHIP APPLICATION
Attention High School Seniors looking for a scholarship! The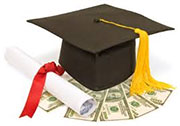 Connecticut AAU District is offering up scholarships for eligible high school seniors participating in Connecticut AAU!
Scholarship winners will receive a $500 Scholarship to the College/University of their choice.
They will also be honored at the Annual Scholarship and Awards Banquet in early June.
To APPLY
CLICK HERE
!
LOOKING FOR ANOTHER TAEKWONDO DISTRICT QUALIFIER?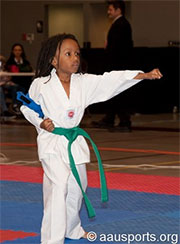 On April 19th, the AAU Montana District Qualifier will take place in Kalispell, Montana at Big Sky Martial Arts. Competition starts promptly at 9AM and will conclude at 5PM. The order of events is as follows: Forms, Olympic Sparring, and Point Sparring.
The deadline to enter is April 15th and the registration fee is only $50. This tournament is for all ages and ranks so EVERYONE is welcome!
For more information, view the
EVENT FLYER
.
COMPETE IN THE 2014 CAROLINA AAU OPEN CHAMPIONSHIP
On May 10th, Cox Mill High School will host the 2014 Carolina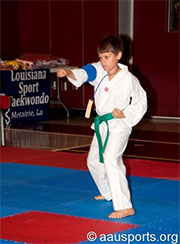 AAU Taekwondo Open Championship. This tournament will feature Olympic and Point Sparring, Forms and Team Forms.
The entry fee for one or two events will be $69 and $89 for three events. There will be 3 players per team for Team Forms and each player has an entry fee of $25. Pre-registration is MANDATORY and all registrations must be received by May 8th.
Medals will be awarded for first, second and third place winners.
For more information on this tournament, check out the
EVENT FLYER
.
To register, visit
www.tourneyreg.net
.
CHECK OUT THE JACKET CLASSIC IN VERMONT
On May 17th and 18th, the AAU MYB Jackets will host their Jacket Classic VII in Milton, Vermont! This tournament will feature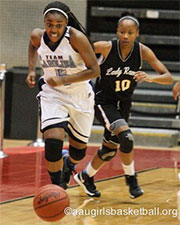 boys' and girls' from grades 5th through 11th.
The entry fee for this event will be $425 due by May 10th. This fee guarantees a four game minimum of pool play followed by bracket play. A first place trophy plus gold and silver medals will be awarded to the first and second place teams in each division.

CLICK HERE
to view the EVENT FLYER.
CHECK OUT THE AAU KENTUCKY STATE CHAMPIONSHIP

On Saturday, May 17th Dixie Heights High School will be the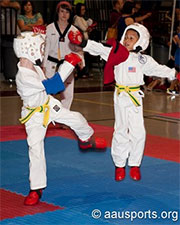 home of the AAU Kentucky State Taekwondo Championship.

The event will be hosted by Independence Taekwondo and Master Jamie Hamilton from the Ahn Taekwondo Institute.

The early registration period for forms and sparring is anytime from now until May 3rd and that reduced entry fee is only $55! You can register online at www.kentuckyaautkd.org.

For more information, check out the EVENT FLYER.
GREAT ENTERTAINMENT AT THE 2014 SUMMER BLASTOFF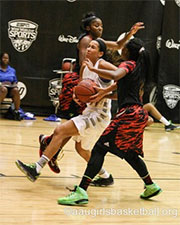 The Baller Academy is excited to bring you the 2014 Summer Blastoff in Texas! On June 20-22,5th through 12th grade boys' and girls' basketball teams will compete at this exciting event.
This tournament will not only feature an awesome basketball tournament but will also include contests, live music, and a raffle among many others!
Team highlights include 2 FREE VIP passes, a five foot trophy, quality gyms and official referees.
For more information on sponsorship and advertising opportunities, visit
www.theballeracademy.org
.
VIEW THE
EVENT FLYER
HERE.
PLENTY OF TIME TO REGISTER FOR THE AAU SUMMER JAM
Bloomington, Minnesota will become the site of the AAU Girls'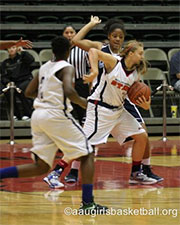 Basketball Summer Jam 2014 from June 20-22. This tournament will feature 5th through 12th grade teams.
The entry fee to participate in this event is $345 per team, which guarantees each team a four game minimum. ALL teams will play on Friday, June 20th.
The entry deadline is June 10th, so there's still plenty of time to register, but don't procrastinate!
Trophies will be awarded to 1st and 2nd place teams in each age division.
For more information, view the
EVENT FLYER
.
CALLING ALL GYMNASTS- PREPARE FOR 2014 AAU JUNIOR OLYMPIC GAMES!


Come be a part of the largest, national multi-sport event for youth in the United States!
Join the 19 sports and over 15,000 participants competing for gold in Des Moines, Iowa this summer at the 2014 AAU Junior Olympic Games!
This year AAU Gymnastics will feature Women's Artistic Gymnastics Competition.
Competition will take place at the Iowa Events Center from July 27th- July 30th 2014! For more information, contact AAU Gymnastics National Chair Liz Nichols at
AAUNichols@BellSouth.net
.
WHO WILL BE THE #1 MIDDLE SCHOOL TEAM IN THE US?
In 2013, the Ohio Grapplers – Scarlet Team grabbed their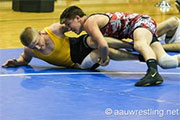 second consecutive championship. Will they get the gold again or do you think YOUR team can stop them? Find out at the Lee Pamulak Middle School National Duals!
This will be a three day event, starting on April 11th and concluding on the 13th. Weigh-ins will be on Friday, the 11th from 5Pm to 8PM at Simpson College. Competition will officially be on the 12th and 13th at Hyvee Hall in Des Moines, Iowa.
Any members that are a part of a wrestling organization and are currently enrolled in either the 6th, 7th, or 8th grades are welcome to participate, although the maximum age limit is 15 years old.
The entry fee to participate is $1,000 per team, due by April 1st. This fee guarantees a minimum of seven matches with
1 1/2 - 1 1/2 - 1 1/2 periods. Pool wrestling will be followed by team championship brackets. AAU Championship medals will be awarded for teams and individuals and team trophies/plaques will be given to the 1st through 8th place teams and the consolation bracket champions.
For more information on this event,
CLICK HERE
.
NORTH CAROLINA HOSTS 2 VOLLEYBALL SUPER REGIONALS
Fluid Volleyball Club will be holding two Super Regionals in March, the first on the 15th and the second on March 29th and 30th. Winners of both events will receive free entry into the AAU National Championships in Orlando, FL or the West Coast National Championships in Las Vegas, Nevada.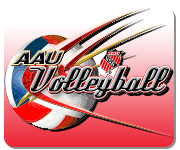 The first tournament is a one day event that will be held at Salem College in Winston-Salem, North Carolina. 13U through 16U are welcome to attend, but the tournament will be limited to only 12 teams so register early! The entry fee to participate is only $100 and is due by March 8th.
Read More>>
.
JUNE 23RD IS OLYMPIC DAY!
On June 23rd, the WORLD will celebrate Olympic Day! Hundreds of thousands of people of all ages are encouraged to get out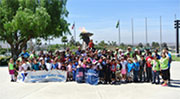 and participate in sports activities such as runs, exhibitions, music and educational programs. Olympic Day has helped spread the Olympic ideals all over the world.
This is the 65th anniversary of Olympic Day. It was introduced in 1948 and has been celebrated every year on June 23rd to honor the beginning of the modern Olympic Games on June 23 1894 at the Sorbonne in Paris. The goal of Olympic Day is to promote the Olympic values and participation in sport across the globe.
If you are interested in HOSTING an Olympic event, GREAT! The U.S. Olympic Committee has worked hard to make hosting an Olympic Day event as easy as possible. Essentially, if you can find a location and group of youth who have a morning or afternoon to dedicate to an Olympic Day activity, the USOC will provide the rest.
The on-line tools and toolkit provided by the USOC will outline all the necessary steps to host a successful Olympic Day event. The USOC will also endeavor to secure an Olympian, Paralympian or hopeful to attend your Olympic Day event, if desired.

CLICK HERE
for all of the details!
Need some ideas for Olympic Game events? We have YOU covered! Past Olympic events have included Olympic themed education and art projects, fun runs, day camps, discussion panels, youth clinics, etc.
You can find even MORE event ideas
HERE
.
For more information on Olympic Day,
CLICK HERE
.
VOLUNTEER OF THE YEAR AWARDS
We understand that not everyone has the opportunity to join us at our National Convention for many different reasons. With that being said, your District Volunteer Award will be given out at the District meeting. This will allow the District to present this award during the time when all your volunteers will be in attendance. It bestows prestige and attention to your distinguished volunteer.
Please note that you will need to order your awards through Joan Duncan at the National office in a timely manner so that she can place the order and have it processed. Joan will have it delivered directly to the name and address you provide.
To contact Joan Duncan call 407-934-7200 or email her at
joan@aausports.org
.