WELCOME TO THE INAUGURAL AAU FOOTBALL FITNESS PROGRAM!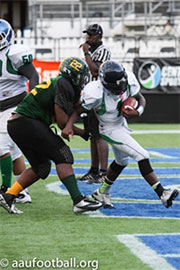 Are YOU ready for some football? The New Jersey AAU is introducing the AAU Football Spring Fitness Program. The program will specifically target Football Speed and Skills Training with a fitness and conditioning program. All sessions will be at Newark Academy in Livingston, New Jersey from April to May.

The program itself will start in April and last all the way through July and will include 22 two hour sessions over an 8 week span.

The price for 22 sessions is only $242!

All participants must be a current member of the AAU and their membership must be obtained before the program begins.

For more information on this event, please visit www.MCTCfootballcamp.org.

SEVERAL FORMER AAU ALUM IN MARCH MADNESS TOURNAMENT
For those of you following the March Madness tournament, you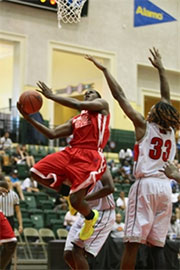 may be seeing quite a few familiar names from the Amateur Athletic Union.
More than 150 former AAU members from the EYBL have or are currently participating in the NCAA March Madness tournament. The list of players that you will find below does NOT include those that have already moved on to the NBA.
The Nike Elite Youth Basketball League includes some of the best high school basketball athletes in the country. Its mission is "to improve the game of basketball through phenomenal experiences at their events." Several teams participate in the Nike EYBL including Wings Elite, Boo Williams, BABC, Nike Team Florida, Howard Pulley, Houston Hoops, King James, among many others.
The full list* of EYBL Alumni that are in the NCAA March Madness tournament is below.
Complete listing
Click Here
KROSSOVER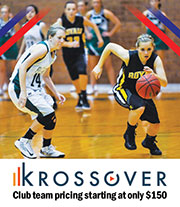 Krossover Intelligence gives you the insight into your game film you need to
WIN MORE GAMES
this club season.
Our Customers include:
• The Cleveland Cavaliers
• St. Anthony High School - NJ
• The Pennsylvania Pride
• The University of Kentucky Men's Basketball
Krossover breaks down, clips and tags every play in your game, so you don't have to. You'll even have all of your stats done for you automatically!
Reserve a live demo
today to see if this is something you and
your team can use this year.
Or call Krossover at 888-339-5395 or send an email to
sales@krossover.com
to learn more!
Packages start as low as $150 for 3 games and include:
• NBA Style Advanced Analytics
• Unlimited Films Storage
• Free Film Exchange
• Access from any device
• Tele-stration and Digital Shot Charts
ARKANSAS GIRLS' AAU BASKETBALL DISTRICT QUALIFIER
The Arkansas Girls' Basketball District Qualifier will be rolling into Bishop Park, Bryant, Arkansas the weekend of April 5th and 6th.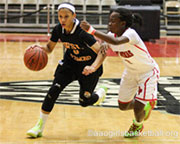 The tourney is open to 9th through 12th grade girls. The entry deadline is March 29th. A week later the younger divisions 2nd through 8th grade, will face off in the same location on April 12th and 13th. The deadline to sign up is April 5th. For both competitions, medals will be awarded for first second and third place teams, and the format will be pool play followed by a single elimination tournament.
Come join the fun!
For details and entry info for 9th through 12th grade
CLICK HERE
to view the event flyer.
For details and entry info for 2nd through 8th grade
CLICK HERE
to view the event flyer
HOCKEY PLAYOFF UPDATE

The final push is on for teams to advance to the UHU Junior Nationals! Teams from three leagues: Northern States Junior Hockey League (NSJHL), Midwest Junior Hockey League (MWJHL), and the Western States Hockey League (WSHL) are all vying for a chance to compete! Here is a playoff update from each league: NSJHL – The Jersey Shore Wildcats topped the Wilkes-Barre Miners in the March 16th Championship game by a score of 4-3. The Jersey Shore Wildcats will advance along with the regular season champion, AHI Fighting Spirit, to the UHU Junior Nationals!
MWJHL – The series for the Veterans Memorial Cup begins this weekend between the Traverse City Hounds and the Soo Firehawks. This is a best of three series with games being held 3/28, 3/29, and 3/30 (if necessary).
WSHL – Playoffs are heating up as teams battle for the Thorne Cup. Currently, the WSHL is in the divisional rounds of playoffs. First place teams in each division are: Northwest – Ogden Mustangs, Western – Fresno Monsters, Midwest – El Paso Rhinos, and Mountain – Phoenix Knights.
The 2014 UHU Junior Nationals will be held April 16 – 20 in Las Vegas, NV. Be sure to check
www.aauicehockey.org
for more info!
2014 NEAAU SUPER SPRING SPECTACULAR
The New England AAU Girls' Basketball Super Spring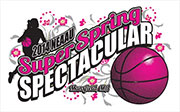 Spectacular will be held at the Mansfield Sportsplex in Mansfield, MA on April 12th and 13th, 2014.
The event will host 4th through 11th grade girls divisions. This will be the 6th year for the Spectacular, which sold out in both 2012 and 2013. Teams will have a four game guarantee and the cost is $385 per team. This is a
GREAT
opportunity to kick off the season and warm up for state tournaments.
Entry deadline is April 4th.
2014 MIDDLE ATLANTIC DIVISION III DISTRICT CHAMPIONSHIPS ARE APPROACHING!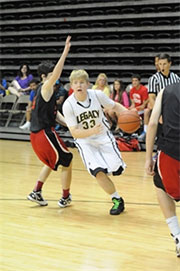 2014 Middle Atlantic Division III District Championships are just around the corner April 4th through 6th! The 2nd through 8th grade competitions will take place across 3 locations; The Eastside Youth Center, Louis E. Dieruff High School and William Allen High school in Pennsylvania. The 9th through 12th grade play will be located at Upper Chichester Recreation Center.
Tournament format will be pool play followed by bracket play with a 3 game minimum. First through third place will receive medals. The entry deadline is March 31st.
For more info and registration info, view the event flyer
HERE
BE A PART OF THE NCAA CERTIFIED BIG HOUSE COLLEGE SHOWCASE


Florida AAU Boys' Basketball will bring the Big House College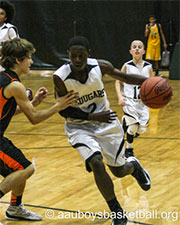 Showcase to Tavares on April 25th and 27th. This tournament will take place at the Big House and will feature 9th through 11th grade teams. The entry fee for this event is $425, due by Monday, April 14th. There will be a multi-team discount of $25 for those who register three or more teams.

All registered teams are guaranteed a three game minimum of pool play followed by bracket play. First and second place teams will receive a team award along with medals.

For more information on this event, CLICK HERE.
BASKETBALL IS BACK IN TEXAS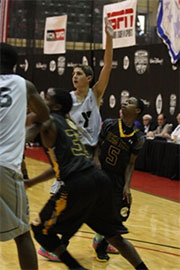 The South West AAU Boys' and Girls' Basketball Texas Invitational will be in Duncanville, Texas on April 19th! AAU basketball members from the 2nd grade all the way through the 12th grade are encouraged to participate in this round robin style tournament.
Approximately 1,600 athletes will be traveling to Texas to take part in this one day showcase tournament. Michael Edwards will be the man in charge of this event and he believes it is a great opportunity for AAU members.
"It's being held in a first class facility and players will get the opportunity to play real basketball," said Edwards. When he says "real basketball", he's referring to the fact that the games in this tournament will have four quarters, a stopped clock, game balls and score/table personnel provided. Rules will also be in place to ensure fair play in each age division.
Edwards hopes that when leaving the tournament, AAU members will know that AAU basketball is back in the state of Texas.
The entry fee to participate is only $150, due by April 6th! Trophies and medals will be awarded to the first and second place teams in each division.
For more information on this event,
CLICK HERE
.
PLAY AT THE NEXT LEVEL

Tips from beRecruited
TIP:
We recently asked coaches, "what is one common mistake athletes make during the recruiting process?"
One DI coach said, "Athletes have to understand that if they don't put down stats, coaches aren't going to recruit them. If I click on an athlete and they don't have anything listed under athletic stats I disregard them and I'm sure most, if not all, coaches do the same."
Showcase your athletic stats on
beRecruited
.
WRESTLING RECAPS AND UPCOMING EVENTS
Folkstyle World Championships Recap: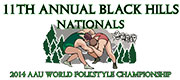 Last weekend, athletes from 20 states nationwide participated in the 2014 AAU Folkstyle World Championships/Black Hills Nationals at Black Hills State University in Spearfish, South Dakota! This event was a huge success and featured almost 600 participants from ages 6 and under all the way to the adult/masters division of 30 and up! For the complete results of the 2014 AAU Folkstyle World Championships,
CLICK HERE
.

Spring Youth Nationals Recap:
The Spring Youth Nationals were contested last weekend at the Buck Van Huss Dome at Dobyns Bennett High School in Kingsport, TN. This event featured over 500 athletes from across the country participating in divisions from 6 and under to 14 years old. To find out who took home the gold in each weight class,
CLICK HERE
.

Upcoming Wrestling National Championships: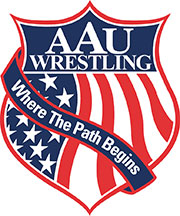 With three individual AAU Wrestling Nationals Championships complete for the 2014 season, AAU Wrestling is proud to announce the next three dual Nationals on the horizon! The month of April will feature the AAU Elementary School Duals, the AAU Middle School Duals, and the AAU Frosh-Soph National Duals.
For more information on these first class dual events, please use the links below or visit
www.aauwrestling.net
.
•
AAU Elementary School Duals - April 11-13, 2014, Kingsport, TN
•
AAU Middle School Duals - April 11-13, 2014, Indianola, IA
•
AAU Frosh-Soph National Duals - April 18- 20, 2014, Colorado Springs, CO
JOIN US ON THE WEST COAST FOR THE PACIFIC DISTRICT CHAMPIONSHIPS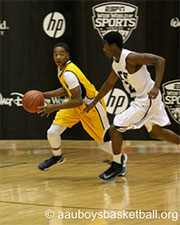 Pacific AAU Boys' Basketball will offer two weekends to qualify for the AAU National Championships. Each weekend will include 3rd through 12th graders and divisions 1, 2 and 3. The first weekend will be at the end of April, on the 26th and 27th and the second weekend will be on May 3rd and 4th.
Both of these events will take place in Sacramento, California and will be hosted by Sac Area Sports. The entry fee for both tournaments will be $300 per team. The deadline for the April weekend will be April 18th and the May event deadline will be April 25th. Individual awards and team trophies will be awared to the top three teams in each age group in Division 1, 2 and 3.
For the full entry packet for either event,
CLICK HERE
.
To register for either event,
CLICK HERE
.
ARE YOU THE NEXT INLINE HOCKEY STAR?

If you're a roller hockey player between the ages of 6 and 36,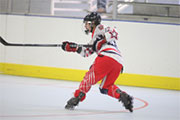 the Great Lakes Junior Hockey League (GLJHL) wants YOU! The Motor City Chiefs Adult (16+) AIHL Pro and Minor Pro are looking for players with awesome skill sets. In addition to this, they will also be forming a youth program from A (House Level) to AAA (Elite Level) to compete against other teams at the local, regional, and national level.
New to inline hockey? No problem, they'll teach you! Everyone from players, coaches and teams are wanted! Everything is licensed under the AAU and the GLJHL.
Leaders are hoping to help rebuild inline hockey in Michigan by creating this league for youth and adult inline hockey players. Different levels will be available, from beginner to elite. The purpose of this league, besides rebuilding hockey in Michigan, is for no child to be left behind. They believe that anybody that wants to play hockey, should be able to.
For more information or to find a local AIHL organization, please e-mail Ken Helms at
ken.gljhl@gmail.com
for spring, summer, fall and winter leagues.
DON'T MISS THE 8TH ANNUAL GULF TRACK AND FIELD PRIMARY CHAMPIONSHIP!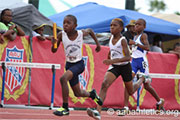 Gulf AAU will host the 8th Annual Primary Championship on April 26th 2014. This one day track and field event will be held at Leonard George Stadium at Spring High School in Spring, Texas. The entry fee is just 8 dollars per athlete and the event is open to athletes 8 and under.
The day will start out with a parade of athletes and opening ceremony at 8AM so bring your team pride! Field events will follow at 9AM followed by running events at 10AM.
The event will end with a bonus event, the 4x400 meter relay open to the best four athletes from all participating teams! Two team awards will be given for most athletes registered and most combined points. Don't miss your chance to be part of this awesome event!
For more info, view the official event flyer
HERE
.
2014 AAU INLINE HOCKEY WEST COAST NATIONALS
The 2014 AAU Inline Hockey West Coast Nationals will feature
the best inline talent in the AAU, so don't miss out! This four day event will take place from May 23rd through the 26th in Corona, California. Divisions will be split depending on the age of the athlete as of December 31, 2013. Age divisions will range from 6U through 18U, with A-AAA in all age groups, and will even include Junior, Women's and Men's divisions. If all divisions aren't offered due to low registrations, teams may be asked to move up or down a division.
Friday competition will include 10U, 14U, 18U, Women's and Junior/Men's divisions and Saturday will feature 6U, 8U, 12U and 16U. A pool play system will be used and each team will be guaranteed a minimum of four games, but many teams will play five.
The entry fee per team is $650 for divisions 10U and up. 6U and 8U teams will only be $450 per team. All registrations must be received by May 16th! If the team entry fee is not received by this date, your team may be removed and a team on the waiting list will take your place.
For those staying in hotels, AAU Inline Hockey suggests the Ayres Suites Corona West, Holiday Inn Express – Corona and the Hampton Inn & Suites Riverside/Corona East. Make sure to ask for the Rinks Corona Inline discount rate at the last two for discounted room rates!
AAU National Championship medals will be given to the top four teams at each level and each coach and player will receive a t-shirt. Team awards will be given to the top teams at teach level, along with individual awards for top scorer, top defenseman and top goalie. There will also be raffle items and a silent auction during this event.
This is a qualifying event for the AAU Junior Olympic Games in Las Vegas on July 10th-20th!
Check out the entry packet with more information
HERE
.
SIGN UP TODAY FOR THE 2014 AAU NEW JERSEY 14 AND UNDER DISTRICT QUALIFIER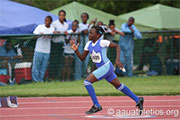 The 2014 New Jersey 14 and under district qualifier is just around the corner. The meet will be held on Sunday, June 1st at Memorial Stadium (New Brunswick High School) in New Brunswick, New Jersey. The entry fee is $20 per athlete. The event is open to athletes ages 14 and under. The age groups will be broken into 7 divisions (with number of event restrictions) based on birth year. Registration will take place online ONLY at
www.coacho.com
.


The deadline to register athletes is 8PM Tuesday, May 27th.
Athletes may register late but for a $5 fee per athlete and will be available on May 28th and 29th.
For detailed info on age divisions, event restrictions, schedule and more
CLICK HERE
for the event flyer.
HOT OFF THE PRESS: AAU BASEBALL NEWS!

GRAND NATIONALS
For 2014, AAU Baseball has announced that
ALL GAMES
will be played at ESPN Wide World of Sports Complex. Off-site locations will not be used. This means there can only be a limited number of teams accepted to the event. Be sure to file your Intent to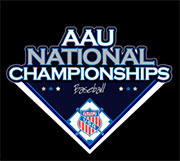 Participate right away and complete your registration early to ensure you have a slot. Then, if your district has a qualifier make sure you get signed up for it. All entries will be checked to make sure you have qualified in those states that have qualifiers.
Click HERE
for full information, to file your Intent to Participate, or to register for the event.
WOOD BAT CHAMPIONSHIP
The High School Wood Bat Championship has been expanded to include a 14U division. If you have either a 14U team, or a high school-aged team, you won't want to miss this event.
ALL GAMES
will be played at the ESPN Wide World of Sports Complex. Only 20 teams can be accepted into this inaugural event. Qualifying is not necessary.
Don't let your team miss out!
CLICK HERE TO REGISTER
!
For further questions, contact Casey Todt at 407.828.3720
INTERNATIONAL TEAMS INCLUDED IN AAU CHAMPIONSHIPS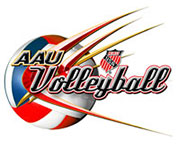 AAU Volleyball is pleased to announce the addition of an International Division to the 2014 AAU Girls' Junior National Volleyball Championships in Orlando, FL. Approximately eight teams from throughout the world including Europe, Asia, Central America and South America are expected to participate.
"The International Division will provide AAU participants with an amazing opportunity to see some of the top junior teams in the world compete. This experience will add a new and exciting element to the AAU Championships," stated Dr. Roger J. Goudy, AAU National Volleyball Chair. "We are thrilled to add these high caliber teams to the event."
The AAU Volleyball program conducts the AAU Junior National Volleyball Championships annually at ESPN Wide World of Sports and Orange County Convention Center in Orlando, FL. With over 1,900 teams, the event has been recognized by Guinness World Records as the largest volleyball tournament in the world. From June 17-24, 2014, a total of 29 divisions from ages 10 to 18 will be contested during the Championships.
The International Division will take place on June 17-20, 2014. The winner of this division will play the 18 Open National Champion, the top team from the United States. This match-up of the best team from the USA versus the best international team will take place on June 20, 2014.
Prior to the start of the Championships, other top 18 Open teams will have the opportunity to play the international teams in practice matches. In addition to the International Division, other international teams are expected to compete in this summer's AAU Championships within the 14 to 17 age divisions including teams from Finland, Colombia, Canada and St. Thomas.
For more information on the AAU Volleyball program and the AAU Junior National Volleyball Championships, please visit
www.aauvolleyball.org
.
BELLA DOOMEK (AGE 4)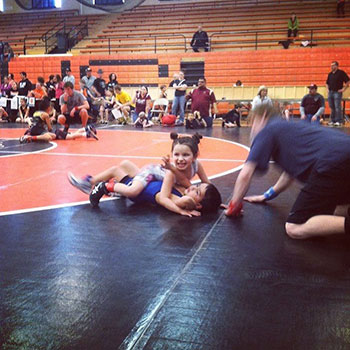 Check out Bella Doornek! She is 4 years old participating in Montana with Wolfpoint AAU Wrestling! This photo was snapped by her mom right after she made her second pin EVER in competition!
INTRODUCTION TO THE AMATEUR ATHLETIC UNION
YOUTH PROTECTION HANDBOOK


The Amateur Athletic Union is committed to improving the development, safety and welfare of athletes and participants involved in sport.

There are a lot of reasons to play sport – at any level. A life-long
activity, people often play sport to have fun and spend time
with friends. Sport also encourages a healthy lifestyle,
builds self–confidence; athletes also do better off the field.
They learn goal–setting, teamwork and time management skills. Athletes are less likely to use cigarettes, drugs and alcohol;
they have higher graduation rates and are more likely
to attend college.

Here, we identify six types of misconduct: emotional, physical,
sexual, bullying, harassment and hazing.
All forms of misconduct are intolerable and in direct conflict
with the AAU Youth Protection Handbook.

The Amateur Athletic Union publishes this handbook as a
resource to guide the development, implementation and
internal review of effective athlete welfare and misconduct
 prevention strategies for AAU leadership and its members.

For complete handbook Click Here