IT'S TIME FOR THE 2014 AAU FOLKSTYLE WORLD CHAMPIONSHIP!
The 2014 AAU Folkstyle World Championship/Black Hills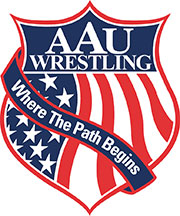 Nationals will be this weekend in Spearfish, South Dakota! On March 21st and 22nd, wrestlers ranging from Tot to Masters will compete to take home the gold in this tournament. You can register up until the day of weigh-in, so there are no excuses to miss this opportunity!

Results will be updated live during the event. On Saturday and Sunday, you can find the LIVE RESULTS HERE.

WRESTLING IS TAKING OVER THIS WEEKEND
Not only will the 2014 AAU Folkstyle World Championship be taking place, but the Spring Youth Nationals will also be in full swing this weekend in Kingsport, Tennessee!

This tournament will be on March 21st and 22nd and will also feature folkstyle wrestling ranging in age from Tot to Schoolboy.

LIVE RESULTS will be available at this event. On Saturday and Sunday, you can CLICK HERE to view the results.

AAU PARTNER WITH USA BOBSLED & SKELETON TO PROVIDE COMBINE AND FEATS OF STRENGTH COMPETITIONS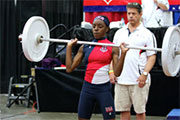 "Amateur Athletic Union (AAU) Strength Sports have partnered with the U.S. Bobsled & Skeleton Federation (USBSF)", says President Henry Forrest, to provide the Combine and the Feats of Strength competitions at the 2014 AAU Junior Olympic Games.
Combine is designed to test the raw athleticism of athletes, and was first held at the 2013 AAU Junior Olympic Games in Detroit. This year's Combine at the 2014 AAU Junior Olympic Games in Des Moines will be held Sunday, July 27, at Drake University Stadium, and will be the first event AAU has worked with U.S. Bobsled & Skeleton Federation.
USBSF is the national governing body for winter sliding sports in the United States. Athletes who participated on the U.S Team recently won six medals in five events at the 2014 Winter Olympic Games in Sochi, Russia.
The U.S. Bobsled & Skeleton Federation will also sponsor the "Bobsled Push" event as a component of the Feats of Strength competition, which will be held Monday, July 28, also at Drake University Stadium.
The Combine motto is "Run, Jump, Lift". The five contested events in Combine are standing long jump, repetition bench press, strict pull-ups, repetition power clean and the 40-yard sprint – activities designed to test athletic speed and power, as well as strength-endurance. While combines have been used for years in college and professional sports recruiting and, over the past few years, has been broadcasted on national television. AAU is the first sports organization to contest the Combine as a competitive event – as a division under AAU Powerlifting and Weightlifting.
"We are excited about the potential of Combine events." says AAU Strength Sports chairman Steve Wood. "This is the great equalizer – it really allows athletes from all types of sports to compete against each other for bragging rights."
The USBSF recruits its national team through adult combines held throughout the United States, according to Darrin Steele, USBSF CEO. "The combine is an indicator of raw athletic potential. In adult athletes, we're looking for explosive power in the combine to equal explosive power on the ice," Steele says... "Working with AAU on youth and teen Combines and Feats of Strength competitions will give us an early look at some of the really exceptional youth and teen athletes in the United States, and that's exciting."
Both organizations hope to provide a series of sport specific Combine events throughout the country over the next year to help identify potential future USBSF team members.
Rules for the youth and teen Combine competitions can be found
HERE
.
YOSEMITE SPRING FLING IS BACK FOR THE 13TH YEAR
The 13th Annual Yosemite Spring Fling Girls Basketball
Tournament will be from April 4th through the 6th in Oakhurst, California. There will be seven grade divisions: 4th, 5th, 6th, 7th, 8th, 10th and 12th grades. The entry fee per team is $300, which will guarantee every registered team at least three games. If you register two or more teams from the same club, the entry fee will drop to $275 per team. The registration deadline is Friday, March 28th.
This tournament will feature full court games, certified officials and team trophies and medals for first through third place teams and the consolation finishers. An All-Tournament trophy will be awarded to a selected player from each team. While visiting, please mention that you will be participating in this tournament to receive special group rates and discounts at many of the finest hotels, motels and restaurants.
View the
EVENT FLYER HERE
.
AAU STRENGTH SPORTS CHAMPIONS TRAIN IN SKELETON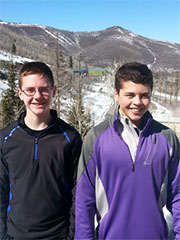 Two teenage AAU Strength Sports athletes had the opportunity to attend the US Bobsled & Skeleton Federation G-Force driving school in Park City, Utah, March 3 – 8. The school is conducted twice a year at Utah Olympic Park, site of the 2002 Salt Lake City Winter Olympic Games, to provide driving basics to athletes of all ages in the Olympic sliding sports of bobsled and skeleton. Skeleton is a single-athlete, face-first, winter sliding sport that is contested with athletes competing for the best time on the same track as bobsled.
Fourteen-year-old Noah Crofton, of Shreveport, LA, and fifteen-year-old Evan Pittman, of Des Moines, IA, participated in the multi-day driving skeleton school, along with more than a dozen other athletes. The teens were coached by senior Utah Olympic Park staff, including 2006 Women's Bobsled Olympic Silver Medalist Valerie Fleming.
Crofton, and eighth-grader at St. Joseph Catholic School in Shreveport, is a three-time AAU world powerlifting champion and the current USA Weightlifting national age group weightlifting champion. Pittman, a freshman at Dowling Catholic High School in Des Moines, is a five-time AAU Junior Olympic Games and four-time AAU World Powerlifting Champion, with nearly 60 world powerlifting records to his credit, and is also the reigning Junior Olympic Games combine champion in the 14-15 age group. By the final day of sliding, both athletes turned in quick times with runs averaging well above 60 mph.
"It was the most awesome thing you could imagine!" Crofton said. "I really hope this becomes something for me to compete in." Pittman was equally enthusiastic. "Skeleton is very exciting," he said. "You have to know the track and control your body to achieve a competitive time."
Both athletes expressed the desire to return to Park City in the fall for follow-on training on the ice track.
TRIPLE THREAT BRINGS THE HEAT IN SPRING CLASSIC
For 3rd through 12th grade boys and girls, Susanville, California is the place to be on April 12th and 13th for the Triple Threat Spring Classic Tournament. The entry fee to compete in this AAU Basketball event will be $250 per team, due by April 1st. Each registered team will play at least three games and first, second and third place teams in each age division will receive trophies.
To view the
EVENT FLYER, CLICK HERE
.
20 YEARS OF THE ANNUAL SPRING SHOOTOUT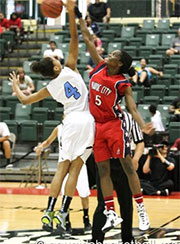 In its 20th year, the North Central Blaze Girls and Boys Basketball Annual Spring Shootout will be in Leominster and Fitchburg, Massachusetts. On April 12th and 13th, 4th through 12th grade boys and girls will compete in this event, trying to win the gold!
For a $400 entry fee, your team will be registered for this event, where they will have a four game minimum. The entry deadline is April 1st, so don't delay!
Click
HERE for the ENTRY FLYER
!
TEST YOUR SKILLS IN THE SHOWDOWN IN O-TOWN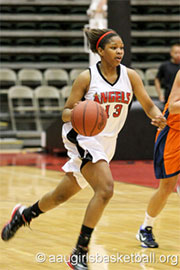 The City of Orlando and the Central Florida Magic present the AAU Showdown in O-Town on April 11th-13th! Both boys' and girls' from the 3rd through 11th grades, as well as senior boys' and girls' are welcome to participate in this three day event. There is a three game minimum with a paid entry fee of $300 by April 1st. Interested teams can visit www.cflmagic.org for more information.
For the
EVENT FLYER, CLICK HERE
.
IOWA TWISTERS TO HOST AAU IOWA DIVING CHAMPIONSHIP APRIL 5TH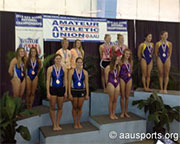 The Iowa Twisters Diving Club will play host to the 2014 AAU Iowa Diving Championships April 5, 2014, at Beyer Hall Pool on the Iowa State University campus in Ames. The meet will start at 9 AM and will feature one meter and three meter competition for ages 9 and Under through 16-18 in both Novice and JO categories.

"This is an exciting opportunity to show that diving is alive and well for both girls and boys in Iowa," said meet director Rebecca Feaster. "We're pleased to offer this opportunity!"

Technical Advisor Jeff Warrick echoed that sentiment. "It's great to be able to host a state meet like this, and I look forward to an exciting day of diving at Beyer Hall."

View the official event flyer HERE.
Sign-up for the meet is via www.divemeets.com, and additional information can be obtained by contacting Meet Director Rebecca Feaster at 703-338-2675.
THINK PINK AT THE NORTHEAST ROCKERS TOURNAMENT

Ladies, come on out to the Northeast Rockers AAU Girls'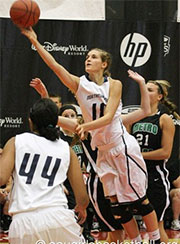 Basketball tournament on April 12th and 13th in Philadelphia! Girls' from 3rd through 11th grade can enjoy the fun in this two day tournament. Your $450 entry fee guarantees a four game minimum, with two games on Saturday and two on Sunday. Clubs that enter 4 or more teams will receive $25 off their registration fee per team! The deadline to enter is April 7th.
$25 from every team's tournament entry fee will be donated to the Pennsylvania Breast Cancer Coalition, so come out to the Think Pink Jamfest Tournament and play for a great cause!
More information
HERE
.
CELEBRATE EASTER EARLY WITH AAU BASKETBALL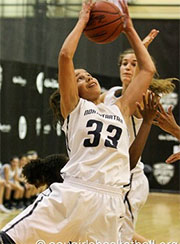 On April 19th, the AAU Girls' Basketball Annual Easter Classic will be in Opelousas, Louisiana. The Claiborne Sparks will be hosting this one-day event for 7th through 10th grade teams. The entry fee to compete is only $60 per game, but there is a two game minimum. The deadline to enter is April 11th, so don't procrastinate!

CLICK HERE for the EVENT flyer
!
GEORGIA AAU BETTY LOWE MEMORIAL SCHOLARSHIPS
Georgia AAU is proud to announce that they will award five (5)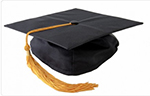 $1,000 Betty Lowe Memorial scholarships for 2014 to student-athletes that have been involved with AAU to assist in college/university expenses. This is our opportunity to invest in future leaders and we will award these scholarships in May at our annual meeting.
Go to
www.gaaau.net
for details and the application process. Deadline is just around the corner. Don't miss this opportunity to pass this along to your deserving athletes. Georgia is very proud to recognize our deserving youth and invest in their future.
PLAY TEAMS FROM ACROSS THE EAST COAST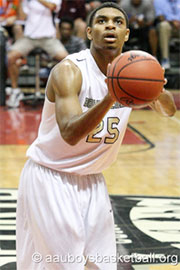 AAU members from all along the East Coast will take over Allentown, Pennsylvania for the 3rd Annual Jay Radio Invitational on April 26th and 27th. Third grade through eleventh grade boys' teams will be featured at this event, which is a part of the ESYC Elite Spring Madness. There will be a three game guarantee in a pool play format with champions, but this tournament is filling quickly, so grab your spot now!
Tournament MVPs will be given scholarship awards on behalf of the Hoop Group for Summer Basketball Camps administered by the Hoop Group Skills Camps.
In the ESYC Elite Spring Madness Series, teams can play in a variety of tournaments and accumulate points. These points will give them the opportunity to win a trip to the AAU National Championships in 2015!
CLICK HERE to view the EVENT FLYER
!
CELEBRATE MOM WITH AAU BASKETBALL

AAU Girls' Basketball's Rochester Rebels is bringing you the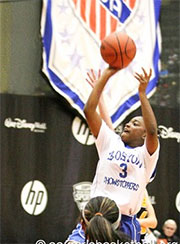 Shamrock Shootout on May 10th and 11th in New Hampshire.
All games will be played at either the Rochester Community Center or the adjacent Spaulding High School gym. Girls' teams from grades 5 through 11 are welcome to attend.
The tournament cost will be $375 per team but if you register by April 11th you will receive the $25 early bird discount. There is a four game guarantee for each team and all participants will receive a tournament tee shirt. There will be drawings and surprises for the mothers, since it is Mother's Day weekend. A concession stand will also be available on site and the game clock will be run by the host team. The entry cutoff date is May 1st. Celebrate your mom on Mother's Day at the Shamrock Shootout!

EVENT FLYER HERE
.
APPLY TODAY FOR THE AAU KARATE SCHOLARSHIP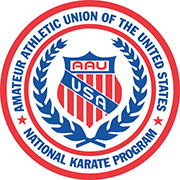 The AAU Karate Scholarship was first introduced to AAU Karate members at the 2004 AAU Karate National Championships which was held in Winston-Salem, North Carolina. Over the past six (6) years, we have had the opportunity to give the scholarship to many deserving individuals. Will you be the next recipient?
AAU Karate Scholarships are awarded annually to a young man and a young woman who have participated in AAU Karate for a minimum of four years. No other applications will be accepted. Applications may be submitted to AAU Karate on behalf of an applicant that meets the qualifications, and (a) will be attending an accredited undergraduate college or university for the academic year beginning in the Fall, or (b) are presently enrolled in an accredited undergraduate college or university. Two $1,000 AAU Karate scholarships will be awarded.
To Download the AAU Karate Scholarship Application
Click Here
BOSTON SHARKS HOST 6TH ANNUAL PREDATOR CLASSIC
On June 7th and 8th, AAU Girls' Basketball will flock to Milton,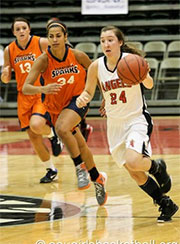 Massachusetts to participate in the 6th Annual Predator Classic, hosted by the Boston Sharks AAU. 4th through 12th grade girls' teams are welcome to participate. The entry fee for this tournament is $375, due by May 23rd. This entry fee guarantees each team a three game minimum of pool play followed by bracket play. Pool winners will receive tee shirts and bragging rights, of course!
For more information,
CLICK HERE.
BIG MOUNTAIN JAM "ALL UNDER ONE ROOF"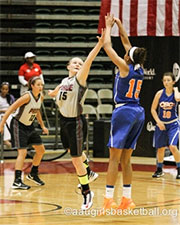 Sandy, Utah's South Town Expo will be the home to the "All Under One Roof" Big Mountain Jam, June 26-28, 2014. If you are looking for a tournament for boys and girls of all age divisions, this one is for you!
The tournament will feature 26 to 30 basketball courts all under one roof, 16 minute halves, stop clock games, and high school and college officials! If you want more games, you can also sign up for a challenge game. The 2013 Big Mountain Jam attracted 381 teams from 11 states and Canada! To register your team, visit
Jamonit.org
the cost is $375 per team but will go up to after April 15th, so don't wait!
For more details and info,
CLICK HERE
to view the event flyer.
FIRST NATIONS HOLDS THREE NATIONAL EVENTS
First Nations will hold three different National events in June.

Everyone who plans to participate in any of these events must be an enrolled member of a federally recognized tribe. Tribal ID/Paperwork is required to compete.
The first tournament will be the First Nations Wrestling Tournament on June 3rd-5th in Sisseton, South Dakota. The entry fee to compete in this event is only $20. On June 3rd, wrestlers will have two opportunities to attend a wrestling clinic, one at 10AM and the second at 3PM. Another wrestling clinic will be held on June 4th at 10AM, which will be followed by weigh ins from 2PM to 6PM. Chris Bono, three time All-American at Iowa State University and 1996 NCAA Champion, will be a guest speaker after weigh ins conclude at 6PM. Wrestlers will enjoy a free meal while listening to the South Dakota State University Wrestling Head Coach. All seminars and meals will be complimentary. Competition will begin on June 5th at 10AM.
For more information on the First Nation Wrestling National Championships,
CLICK HERE
.
A week later, the First Nations National Basketball Championships will be held in Agency Village, South Dakota. From June 10th through 12th, AAU members will participate in this three day event. The entry fee to compete is only $125, due by June 2nd. This event will be in the format of a consolation tournament and every team that pays the entry fee will be guaranteed a minimum of three games. Boys and girls in 10U, 14U and 18U divisions are welcome to attend. Awards will be given at the event, with the 1st, 2nd and 3rd place teams earning trophies.
For more information on the First Nation Basketball National Championships,
CLICK HERE
.
The final First Nations tournament will be the National Golf Championships in Hankinson, North Dakota. From June 17th-19th, boys and girls in the 12U, 15U and 18U divisions will be able to show off their golf skills. The entry fee is $60, which will include trophies that are awarded to the top three finishers in each division. On June 17th and 18th, there will be a 9AM tee time, followed by a meal. On the last day of competition, June 19th, there will be a 9AM tee time, followed by the award banquet at 7PM.
For more information on the First Nation Golf National Championships,
CLICK HERE
.
TRY YOUR LUCK IN THE GOVERNOR'S GAMES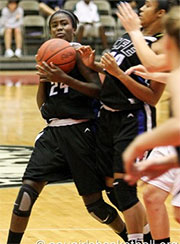 The Governor's Games for Girls' Basketball will be hosted by the Claiborne Sparks in Opelousas, Louisiana on June 21st and 22nd. This event will be for 4th through 12th grade teams and the entry fee to participate is $300 per team. The deadline to register is Sunday, June 8th, however you can still register during late registration on June 9th and 10th for an additional fee of $25. You can pay the entry fee with either a money order or a cashier's check. After the schedule is released for this event, no more entries will be accepted and there will be no refunds issued.
Gold, silver and bronze medals will be awarded to each division and first place teams will also receive a team trophy. A top-scorer trophy will be awarded for medal games and everyone who participates in this event will receive a free souvenir t-shirt.
View the
ENTRY FLYER HERE
.
FAB TO FIERCE TOURNEY OFFERS UNIQUE OPPORTUNITIES
In this fun-filled event, AAU members will have the chance to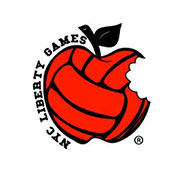 compete in AAU Volleyball and be treated luxuriously. The 2nd Annual NYC Liberty Games Fab to Fierce tournament will be held at the Jacob K. Javits Convention Center in mid-town Manhattan. 54 teams from the United States and 10 international teams will be showcased at this event.
Festivities will kick off on Friday, July 4th. Teams will be picked up at the airport and taken to check-in and registration. Afterwards, there will be a fireworks show on the Hudson River. The following day, Saturday, will start bright and early with a "My Fierce STEM Future" Leadership Coaches Meeting at 9AM. Later that day, there will be a Red Carpet Reception and Dinner and an NYC Fashion Show where players will be able to dress up and walk down the red carpet while having their pictures snapped by the paparazzi. Players will mingle with the models at an exclusive reception, followed by dinner and the dynamic fashion with one of New York's top DJs.
The NYC Liberty Games Passport to New York package will include a 5 night, 6 day stay at a premier NYC hotel, the New York Fashion Show, the "My Fierce STEM Future" symposium, along with 5 days of a breakfast buffet and 5 nightly dinners at NYC restaurants. Round-trip transportation to and from the airport and white glove customer service will be included in this package for this international tournament. There will be discounted pricing on New York City special events such as MOMA, Broadway shows, Circle Line, Double Decker Tour Bus and Madame Tousand's Wax Museum. The total price of the package will be $1,180.
For more information, please visit
www.nyclibertygames.com
.
PLAY AT THE NEXT LEVEL: Tips from beRecruited

When is a good time to start communicating with coaches via email?
TIP:
The recruiting process starts earlier and earlier every year. You don't want to get left behind! Athletes are able to email coaches at any time. By your sophomore year of high school, you should be emailing coaches updates regularly. Update coaches on your stats, personal achievements, awards, and grades every 3-4 months. Coaches probably will not be able to reply because of NCAA rules but they're reading your updates and appreciate them!
Get started now with our official recruiting partner,
beRecruited
.