NORTH CAROLINA GAME ON SPORTS OFFERS FULL BASEBALL TOURNAMENT SLATE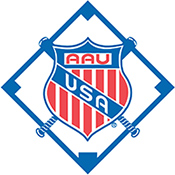 Are you a baseball coach in North Carolina or the surrounding states? Are you looking for a weekend tournament? Check out NC GameOn Sports for this weekend and check www.ncgameonsports.com to see events for the rest of the year: http://tinyurl.com/mpmsjhn.

GameOn Sports offers four divisions of play depending on the skill level of your team. Tournaments each weekend are offered in several regions of the state simultaneously. For more information about NC GameOn Sports, contact their office at 336.940.2622 or visit their web site.

DON'T BE LATE TO CHAMPIONSHIP SUNDAY!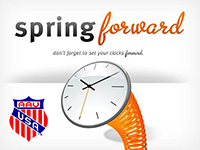 SET YOUR CLOCKS FORWARD 1 HOUR
KROSSOVER INTELLIGENCE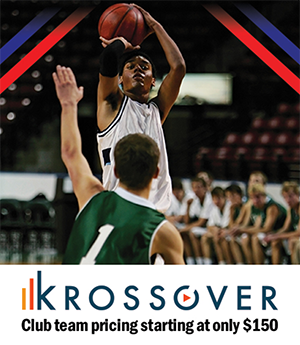 Krossover Intelligence gives you the insight into your game film you need to WIN MORE GAMES this season. Used by thousands of high school and college teams, as well as the Cleveland Cavaliers, Krossover breaks down clips and tags every play in your game, so you don't have to. You'll even have all of your stats done for you automatically!
Reserve a live demo today
to see if this is something you and your team can use this year.
Packages start as low as $150 for 3 games and include:
| | |
| --- | --- |
| • | NBA-style Advanced Analytics |
| • | Unlimited tape exchange with anyone |
| • | Access from any device |
| • | Telestration and Digital Shot Charts |
| • | Get your game back in as little as 12 hours |
Here's what just a few teams are saying about Krossover:
Gary Wheeler, Apopka HS, Girls' Basketball
"Krossover has been fantastic from a coaching standpoint, and from a recruiting aspect. I've been able to send college coaches much more detailed and accurate information. Krossover is a lifesaver, and I'm hooked!"
Heather Hunsucker, Springdale High School, Girls' Basketball
"I have bragged to every coach I know about Krossover. It is the best thing I have ever purchased as a coach to help improve my players and myself. It is an amazing asset to have. Thanks for your great work!"
Joe Pieroni, Darlington School, Men's Basketball
"Krossover is the best coaching tool, period! The ability to teach our players with simple click and video support is the best way to teach the game."
Call Krossover at
888-339-5395
or send an email to
sales@krossover.com
to learn more!
VIRGINIA HOME TO TWO TOURNAMENTS IN MAY
On May 10th and 11th, Coastal Virginia Volleyball will host the Atlantic Coast AAU Grand Prix in Virginia Beach. Players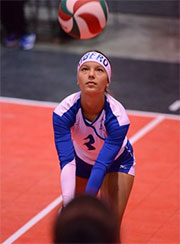 ranging in age from 13 through 18 are welcome to participate in this two day event. The entry deadline for this tournament is May 4th, which is when your $375 entry fee is due. You can
REGISTER ONLINE HERE
.
The next tournamentin Virginia, the Maroon and Orange AAU Super Regional, is hosted by High Potential Volleyball on the Virginia Tech campus. This tournament is really unique because of the amount of activities they have available when you're not playing AAU Volleyball! In your free time you can get a free campus and Lane Stadium tour, have free manicures, enjoy tubing and hiking in the New River Valley area, and have fun with the younger kids with inflatables, face painting and more!
Each team is guaranteed seven matches and there will be an All-Tournament Team for each division. There will also be a one hour instructional clinic offered and medical trainers will be at the venue for the matches. On-campus and off-campus housing is available to participants and all playing sites are in walking distance from on-campus housing.
You can have this awesome experience for only a $500 entry fee, due by May 20th. And you haven't even heard the best part yet! Division winners at this tournament will receive free entry into the AAU National Championships in Orlando, FL or the West Coast Championships in Las Vegas, NV!
If this sounds like the safe, fun-filled AAU Volleyball tournament you've been looking for,
REGISTER NOW
!
Check out the
EVENT FLYER HERE
COME JOIN US ON THE MOUNTAIN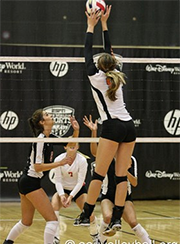 Billings, Montana will be home to two different AAU Volleyball tournaments, a Grand Prix event in March and a Super Regional in May.
The Mountain West Championships Grand Prix will be first, on March 29th and 30th. U12 and U14 will be on March 29th and U16 and U18 will be on March 30th. More than 100 of the best teams from all over Montana, Wyoming, Idaho, Utah and even Canada will be at this event, so it's not one that you want to miss! The winning team of each division will win
FREE ENTRY
into the AAU Nationals in Orlando, Florida.
For more information on how to play against the very best competition in the Mountain West,
CLICK HERE
.
The second AAU Volleyball tournament in Billings is the Big Sky Volleyfest Super Regional on May 3rd and 4th. This event will highlight U12, U14, U16 and U18 age divisions at the Metra Park Expo Center. The entry fee is only $275, due by March 1st. Like the Mountain West Championships Grand Prix, winners in each age division at the Big Sky Volleyfest will receive FREE ENTRY to the AAU National Championships in Orlando, Florida or the West Coast Championships in Las Vegas, Nevada.
For more information on the Big Sky Volleyfest, visit
www.netlynxsports.com/bs-volleyfest
.

REGISTER HERE

EVENT FLYER HERE
AAU BEACH VOLLEYBALL SCHEDULE
The Beach Volleyball Season is starting. Look for an event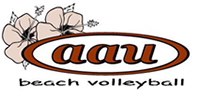 near you and participate today. Participate in a qualifying event to qualify for the West Coast AAU Junior Olympic Games Beach Volleyball Championships or plan for the upcoming National Championship.
We want to see you out on the beach court. Click here for the
Beach Schedule
For more information visit
www.aaubeach.org
PLAY AT THE NEXT LEVEL: TIPS FROM BERECRUITED

TIP:
As you begin communicating with coaches, double check that your social media handles, voicemails, emails, and even email addresses are appropriate and professional. There are many coaches who remove recruits from their list because of inappropriate behavior. When it comes to getting your name out there, you want these things to correlate with the way you want to represent yourself. Good impressions make a huge difference in the recruiting process.
Play at the next level with our recruiting partner
beRecruited
.
SHOWCASE YOUR SKILLS AT THE BIG HOUSE COLLEGE SHOWCASE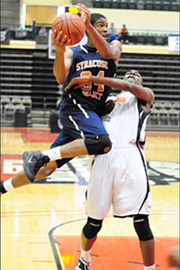 Join Florida AAU Boys' Basketball for the Big House College Showcase the weekend of April 25-27th at the Big House in Tavares, Florida. The showcase will feature 9th-11th grades and is an NCAA Certified event. The entry fee is $425 with a $25 discount for 3 or more teams. There will be pool play followed by bracket play with a 3 game minimum. There will be first and second place team awards and medals. Deadline to enter is Monday, April 14, 2014.

For More Info, View the Event Flyer HERE
PRESENTING THE BADGER STATE AAU SUPER REGIONAL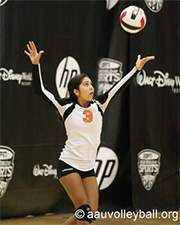 The Badger State AAU Super Regional, presented by the Milwaukee Sting, will be split into two separate weekend events in May.
The first tournament will be on May 3rd and 4th and the second will be the next weekend, on the 10th and 11th. The cost to enter on either weekend will be $350 and winning teams in each division will receive
FREE ENTRY
into the AAU National Championships in Orlando, Florida or the West Coast Championships in Las Vegas, Nevada.
The entry date for the first weekend tournament is April 25th and the registration close date for the second weekend will be May 3rd.
To register for either event,
CLICK HERE
.
To view the EVENT FLYER,
CLICK HERE
.
PLAY FOR GOLD AT AAU WEST COAST DIVISION III NATIONAL CHAMPIONSHIPS
AAU Boys' Basketball West Coast Division III Nationals are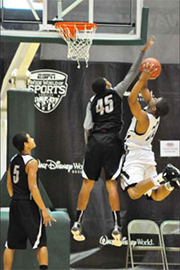 headed to Folsom, California this summer. The DIII Nationals will host 3rd through 8th grade divisions at Folsom High School, Vista High School, Folsom Sports Complex, Folsom Middle School, and Sutter Jr High June 27th-29th 2014. The entry fee is $550 per team and all materials must be received via online registration by Tuesday, June 3rd.
Daily admission will be available at all locations; $15 per adult and $8 per youth (under 5 free.) Don't let your team miss their shot at gold! Register today at
www.AAUBoysBasketball.org
View the official Event flyer and Coaches info
HERE
.
SCHOLASTIC DUALS ONLINE REGISTRATION OPEN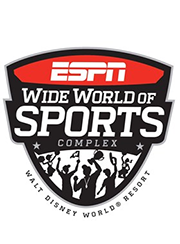 AAU Wrestling is proud to announce that online registration is now available for the 2014 AAU Scholastic Duals! This first class event will take place at the ESPN Wide World of Sports from June 26th – July 1st, 2014 and will feature competition in 4 divisions: Community DI, Community DII, District/All-star, and Developmental.
This event reached max capacity in 2013, and entries are only guaranteed with a paid entry fee!
CLICK HERE
to register your team and secure your spot at the 2014 AAU Scholastic Duals!
For more information on this exciting event,
CLICK HERE
.
WHO WANTS TO GO TO DISNEY WORLD?
You can play in the AAU Boys' Basketball Southeast Division III National Championship at ESPN Wide World of Sports, which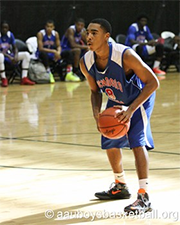 is right on Disney property! Come on down to sunny and warm Orlando, Florida on July 16th through the 20th for five days of AAU basketball, fun and sun! Registration will begin on 16th and competition will kick off on the 17th.
This National Championship event will cost each team $550 to participate.
MARK YOUR CALENDARS!
Entry fees are due by July 1st!
If this sounds like the perfect event for you,
REGISTER HERE
.
PLAY AGAINST TEAMS FROM ALL OVER THE WORLD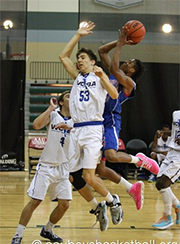 Want to test your skills against some of the best teams in the world? You can do just that at the AAU 4th–11th Grade International Championship!
Teams from all over the world will flock to beautiful Orlando, Florida to participate in this National Championship that takes place right on Disney property at the ESPN Wide World of Sports complex.
This event will span over four days, from July 16th through the 20th. Registration will be on July 16th and competition will officially begin on the 17th. There will be two separate International Championship tournaments going on at the same time, in the same place. One will feature boys' member teams, the other will host girls'.
This event is open to AAU member teams internationally and within the United States. The entry fee to participate in this tournament is $550 per team, due by July 1st! Mark YOUR calendars, you won't want to miss this opportunity!
This is a Hotel to Compete event. If your team(s) are participating you MUST book with Anthony Travel. Anthony Travel has been selected by as the Official Housing Provider of the AAU. This is ensure that your travel arrangements are streamlined and your hotel rates and amenities in the Orlando area are affordable. For more information on travel arrangements, please view the entry packets below.
View the
BOYS' EVENTFLYER AND ENTRY PACKET
.
View the
GIRLS' EVENT FLYER AND ENTRY PACKET
.

REGISTER FOR THE BOYS' INTERNATIONAL CHAMPIONSHIP
!

REGISTER FOR THE GIRLS' INTERNATIONAL CHAMPIONSHIP
!
3 ON 3 BASKETBALL IS HEADED TO 2014 AAU JUNIOR OLYMPIC GAMES
We are excited to announce that basketball will making an

appearance again at the 2014 AAU Junior Olympic Games in Des Moines, Iowa!
The AAU Junior Olympic Games is the largest national multi-sports event for youth in the US with over 20 sports and 15,000 participants! Basketball is back in a 3 on 3 format which is a fantastic opportunity for athletes. 3 on 3 means EVERYBODY gets ample playing time and NO sitting on the bench! Players will get the opportunity to just play, NO coaches allowed!
Basketball at the AAU Junior Olympic Games will feature 4th through 10th grade boys and girls age divisions with a free 18U Division (teams will pay entry fee and be refunded once they show up to the event.) Entry fee is 85 dollars per team and the deadline to enter is July 9th 2014.
To view the official event info
CLICK HERE
.

EVENT FLYER HERE
.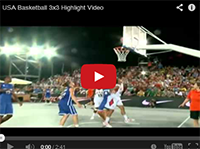 TWO DISTRICT TOURNAMENTS IN ARKANSAS
Two weekends in April will be dedicated the Arkansas AAU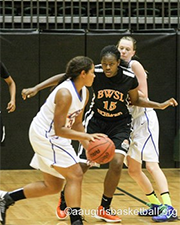 Girls' Basketball District Tournament. Both events will be in Bryant, Arkansas and will have an entry fee of $150. Both tournaments will start will pool play and then continue into a single elimination round. Medals will be awarded to first, second and third place winners on both weekends.
The first tournament will be on April 5th and 6th for girls in the 9th through 12th grades. The deadline to enter for this event is March 29th.
For more information on this event,
CLICK HERE
.
The second tournament will be on April 12th and 13th for girls in the 2nd through 8th grades. April 5th is the last day to register for this event.
For more information on this event,
CLICK HERE
.
A MESSAGE FROM THE PRESIDENT
The Amateur Athletic Union is happy to announce that P.K. Martin is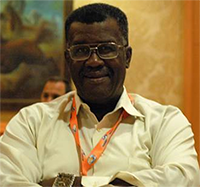 now the Men's Basketball National Chair.
Mr. Martin is the current Governor of the Potomac Valley District AAU and has been involved with the AAU and our basketball program for 30 years.
We are excited to bring his experience and dedication to our Men's Basketball program. If you have any questions on Men's Basketball, please feel free to contact P.K. Martin at 240-375-2922.
PHOENIX WILL HOST THE ARIZONA WESTERN GRAND PRIX
On April 26th and 27th, Phoenix College will become the home of the Arizona Western Grand Prix. This tournament will be for
15-18 year olds in both open and club divisions. This two day event will have two waves on Saturday, one at 8AM and the second at 2PM. Sunday brackets will start at 8AM. Matches will consist of the best out of three sets of 25 points and if needed a third game of 15 points will determine the winner.
The entry fee to participate is $375, due by March 26th. The winners of each division will receive
FREE ENTRY
into either the West Coast Championships in Las Vegas, The West Coast Finale in San Diego, or the AAU National Championships in Orlando.
For more information on this tournament,
CLICK HERE
.
TO REGISTER,
CLICK HERE
.
"NEW" DISTRICT CHAMPIONSHIP FOR SOUTHWEST VIRGINIA
The Virginia AAU District Basketball Committee has created a "NEW" District Championship for Southwest Virginia.
This includes the county's of Craig, Giles, Bland, Tazewell, Buchanan, Dickenson, Wise, Lee, Scott Russell, Washington Smyth, Grayson, Wythe, Carroll, Patrick, Floyd and Montgomery.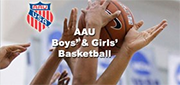 This applies to both Boys' & Girls' basketball programs for all grade levels.Clubs interested in hosting any of these championships please contact; Charles Pickett, District Sport Director for Virginia AAU Girls' Basketball @ 540-735-4900 or
Charles@virginiaaau.net
.
Members from these counties will continue to be able to compete in any licensed event in the Virginia AAU District.
JOIN IN THE FUN AT THE ELEMENTARY NATIONAL DUALS
On April 11-13, the 2014 AAU Wrestling Elementary National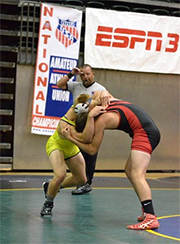 Duals will take over Kingsport, Tennessee! The Buck Van Huss Dome at Dobyns Bennett High School will house the three day event. Weigh-ins will be on Friday, April 11th from 10AM until 1PM at Meadowview Marriott Convention Center.
The Coaches Meeting will follow weigh-ins at 4PM at Dobyns Bennett High School and the Opening Ceremonies will begin at 5PM. Competition will begin on Friday after the Opening Ceremonies and will continue on Saturday and Sunday starting at 9AM.
The entry fee for this tournament is $650 per team and includes admission for members of the official roster submitted for this event (maximum of 3 coaches and 1 table worker). Make sure to get your team registered by the entry deadline, Saturday, March 29th!
Each wrestler and coach will receive an AAU National Championship tee shirt at this event. Each team will need to arrive together and will need to be wearing a singlet for weigh-ins. Coaches must provide their AAU Membership to receive coaches' credentials, floor pass and tee shirts.
All participants must have a valid 2014 AAU membership!

CLICK HERE
to view the EVENT FLYER!
JUMP ROPERS! HERE'S YOUR CHANCE TO QUALIFY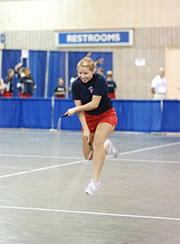 The Colorado AAU Open Jump Rope Qualifier is YOUR opportunity to take home the gold and qualify for the 2014 AAU Junior Olympic Games in Des Moines, Iowa! The Colorado AAU Open will include boys and girls 8U through the 18-22 age groups.
The entry fee for this event is $45, due by March 1st. Ribbons will be given to first through eighth place winners and first through third overall winners will receive medals.
Jump Rope in the 2014 AAU Junior Olympic Games will be July 23-26 in Des Moines, Iowa.
For more in the 2014 AAU Junior Olympic Games,
CLICK HERE
.
For more information on the Colorado AAU Open,
CLICK HERE
.
NEW ENGLAND AAU GYMNASTICS REGIONAL CHAMPIONSHIPS ARE COMING
This three day event will take place on May 30th through June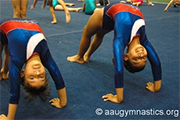 1st. The tournament will be at Pioneer Gymnastics in East Longmeadow, Massachusetts. AAU Level 1-Open and all levels of Xcel are welcome to participate.
The entry fee varies depending on the level of the athlete. Level 3, 4, 5 and xCel will cost $55 to compete and Level 7, 8 and Open will be $60. The team fee will be $30. The deadline to register is May 15th, which is also the scratch deadline. There will be a $25 late fee for each athlete registering after the deadline, so make sure you mark your calendars for May 15th!
Individual medals will be rewarded for event and all-around winners.
For more information on this event,
CLICK HERE
.
WHAT HAPPENS IN VEGAS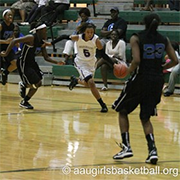 What happens in Vegas... is the Jam On It AAU West Coast National Championships! Hundreds of teams will flood the Las Vegas Convention Center for this four day event. From July 17-20, 25 courts at the Convention Center will be home to some of the best teams in the country! Last year, more than 700 teams from 30 different states were at this tournament and this year will be even bigger!
Third through twelfth grade boys and girls are welcome to participate. The entry fee for each team is $600, which is due by June 1st. If your team is accepted after the deadline, it will cost you the entry fee plus a $100 late fee. The entry fee guarantees each team a four game minimum. First and second place team trophies and individual medals will be awarded, along with bragging rights of course!
For more information on this event,
CLICK HERE
.