LET'S MAKE IT BETTER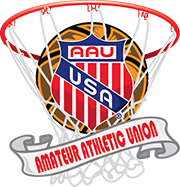 Thank you for participating in the AAU!

We want your feedback to improve the Basketball program in your district.

Please take a few moments to complete the survey below. We appreciate your support as we strive to make AAU better for our Members!

*Please complete by Wednesday, October 15th, 2014*
THE 124TH AAU NATIONAL CONVENTION IS RIGHT AROUND THE CORNER!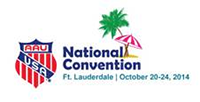 Please make sure that you have registered prior to arriving. To
register, Click Here.
The host hotel, where all meetings will take place is the Harbor Beach Marriott in Ft. Lauderdale, Florida. This hotel is currently sold out of rooms. If you are looking for rooms to attend this event, please email Jennifer Miles – jennifer@aausports.org and she will send you information on the overflow hotel.
For more information on the AAU National Convention,
Click Here.
MONTANA CROSS COUNTRY DISTRICT QUALIFIER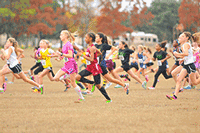 The Hardin Sports Club is hosting the Montana Cross Country District Qualifier on November 1st, 2014 at Hardin High School Athletic Fields in Hardin, MT. By participating in this event, your athletes can qualify for the 2014 AAU Cross Country National Championship taking place on December 6th in Lawrence, KS!
For more information on how to register for the Montana Cross Country District Qualifier, please visit www.aauathletics.org or CLICK HERE.
INDIANA CROSS COUNTRY DISTRICT QUALIFIER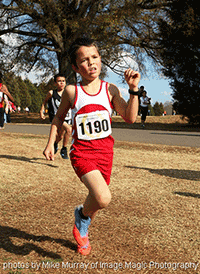 On November 8th, 2014 the Hammond Track Club will host the Indiana Cross Country District Qualifier. This event which qualifies athletes for the 2014 AAU Cross Country National Championship, will take place at Perdue University North Central in Westville, IN.
CLICK HERE for more information on how to register your athletes for the Indiana Cross Country District Qualifier today!

For information on the 2014 AAU Cross Country National Championships, visit www.aauathletics.org.
BACK TO SARASOTA!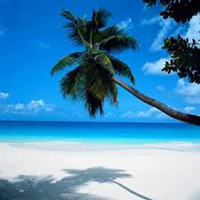 AAU Baseball has announced the 14U, Underclassmen, and Upperclassmen Nationals will be returning to Sarasota, Florida for 2015! The tournament is going to be earlier this year to allow all teams to fit as much baseball as they can into the month of July. Join us in Sarasota July 6 – 12, 2015 for awesome baseball, professional fields, the highes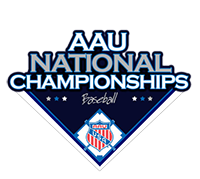 t-rated beach in the country, and a festival atmosphere throughout the city.

Earlybirds will receive a $100 discount from the $900 entry fee. Register and submit your entry fee by May 10 and your entry fee will be only $800. For more information, phone Casey Todt at 407.828.3710 or Debra Horn at 407.828.3459.


NEW REGULATION FOR AAU FOOTBALL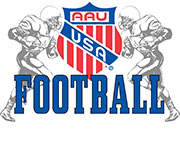 Due to changes in the AAU Insurance Policy, athletes may no longer participate on more than one team within the same club/league. Once an athlete has participated with a team, they are locked into that team/age group for the remainder of the season.
If your league has not been operating under this practice, please contact the AAU Football Chair, Keith Noll, at the information below.
Keith Noll
AAU Football National Chair
715-231-4000
keithn@aausports.org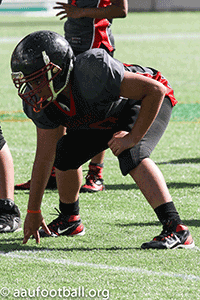 LEAUGE BASED NATIONALS ANNOUNCES DATES
Attention AAU Football athletes, coaches, and parents!
The dates are now available for the 2014 AAU Tackle Football League Based National Championship! This highly competitive event will take place from December 3rd – 7th, 2014 in Orlando, FL! The top two teams in each age group from each licensed AAU league are eligible to participate!
For more information on how to register your teams, visit www.aaufootball.org.

ATTENTION ALL BASEBALL MEMBERS!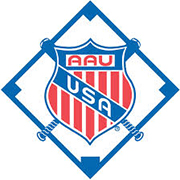 AAU Baseball is encouraging all AAU Baseball members to attend the 2014 AAU Convention. We are also inviting all Convention attendees to the AAU Baseball General Session Thursday, October 23rd 2014 at 4:30 pm in the A&B Salon rooms at the Marriott Harbor Beach Resort.

AAU Baseball is poised for exciting things in 2015. Attendees will have the opportunity to learn about new tournament operator incentives, rule changes, National Championships, growth initiatives, and other innovative changes for the upcoming year.

2014 was a very successful year for AAU Baseball and you won't want to miss all that is in store for 2015.
BATTLE FOR THE BELT!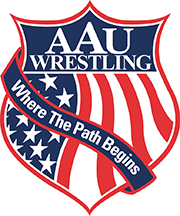 YOUTH NATIONALS
Are you looking for a premier individual youth folkstyle event? Well you're in luck! The 2015 AAU Winter Youth Nationals is quickly approaching! On January 3rd and 4th in Omaha, NE, athletes from ages 6 and under to 15 years old will compete for the opportunity to win a championship belt!
The entry fee for those registered by January 2nd will be $45/athlete. This fee will increase by $20 afterwards if spots are available.

Online registration is coming soon, so continue to check www.aauwrestling.net for more information!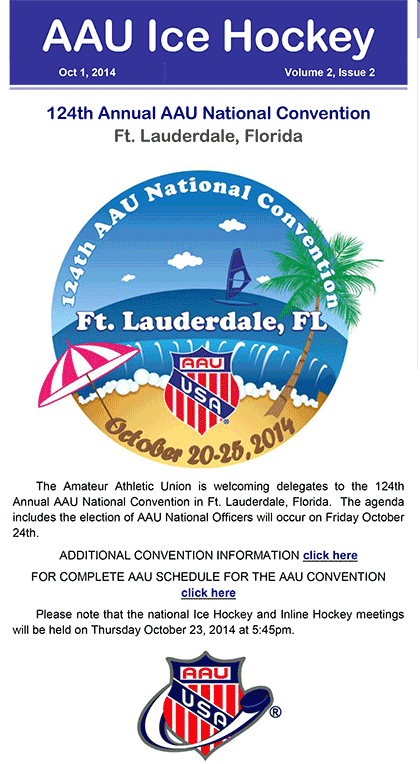 For the complete October newsletter, please CLICK HERE
EVENTS
---
---
---
---
---
---
---
---
---
2015 OKLAHOMA AAU STATE POWERLIFTING MEET
AAU Powerlifting
Date: May 16 & 17. 2015
Location: Tulsa, OK
Entry Deadline: May 15, 2015
Information Flyer: Click Here
---

As a member of the Amateur Athletic Union, you can save with special discounts on Nationwide® auto insurance. Click here to take advantage of your exclusive members-only discount or call
1-866-633-5747