SAND VOLLEYBALL TO BECOME ASSOCIATION'S 90TH CHAMPIONSHIP
A six-person committee will be established in the coming weeks to plan for the sport's inaugural championship in spring 2016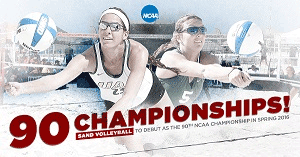 Sand volleyball players will have something else to love about their sport! Division II and Division III schools voted to have sand volleyball as a championship at the NCAA Convention on Saturday. This is great news for the sport of volleyball and we can't wait to see who will participate in the championship!
RECAP – NORTHERN INDOOR NATIONAL CHAMPIONSHIP
Last weekend, the Heart of Illinois Titans hosted the 2015 AAU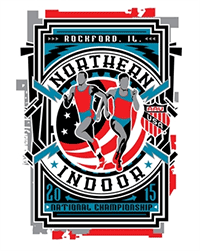 Northern Indoor National Championship in Rockford, IL at the Rockford Auburn High School Fieldhouse. Hundreds of athletes from 14 different states across the country participated in this newly reinstated event held January 16th – 18th. Athletes represented the following states: Georgia, Iowa, Illinois, Indiana, Kentucky, Massachusetts, Michigan, Minnesota, Missouri, Ohio, South Dakota, Texas, Wisconsin, and Wyoming. With the help of the Central AAU District, City of Rockford, Rockford CVB, Rockford Park District, and Rockford Public Schools District, the event was executed a flawlessly!

This event also featured a team competition, which allowed teams to gain points based on the performance of each of their athletes. The Aurora Flyers took home the trophy for the Overall Team Champion. CLICK HERE to view the complete results of this top of the line event! You can also view all of the photos from this event by CLICKING HERE.

Did you miss out on the chance to compete last weekend? Don't worry! Detroit PAL Elite will be hosting the 14U Youth National Indoor Championship in Ypsilanti, MI from March 7th – 8th. CLICK HERE to register today!
ARE YOU LOOKING FOR A TACKLE FOOTBALL PROGRAM IN YOUR AREA?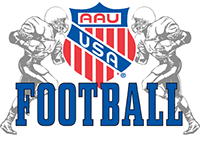 The AAU Tackle Football Program offers competition for athletes ages 6 & Under to 14 & Under at the local level, and 8 & Under to 14 & Under at the National Championship level. By hosting an AAU Tackle Football League, you will not only grow the sport in your area, but the top two teams from each age group will be eligible to compete at the AAU Tackle Football League Based National Championship in Orlando, FL

For more information on how to start a program in your area, visit www.aaufootball.org or CLICK HERE.
2015 AAU SQUIRT & PEEWEE NORTH AMERICAN NON-CHECKING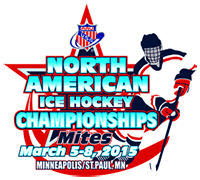 Register today for the 2015 AAU Squirt & PeeWee North American Non-Checking Championships hosted by Greater Niagara Amateur Hockey! This event will be taking place from March 27th–29th at Niagara University Dwyer Arena and Hockey Outlet Sports Complex.
The age divisions available in the Squirt division are 2004 Major, 2005 Minor, 2005/2004 Elite, and 2005/2004 Mixed. The PeeWee division will offer 2002 Major, 2003 Minor, 2003/2002 Elite, and 2003/2002 Mixed.
The entry fee is $1,250 per team and the deadline to register is February 1st. For more information or to register your team today, visit www.aauicehockey.org or CLICK HERE.
FOLKSTYLE WORLD CHAMPIONSHIP REGISTRATION NOW AVAILABLE!
Online registration for the 2015 AAU Folkstyle World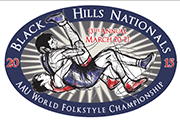 Championships is now available! This event allows athletes of all ages to compete against top competitors from around the country in the Folkstyle form of wrestling.

The Folkstyle World Championships will be held in Spearfish, SD at the Donald E. Young Center at Black Hills State University in Spearfish, SD from March 20th – 22nd, 2015.
MORE AAU VOLLEYBALL EVENTS ON THE HORIZON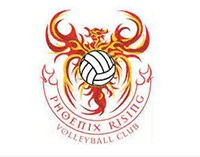 Phoenix Rising Volleyball Club will be hosting The Jewel of the Mountains Grand Prix from February 21st–22nd at the Meadowview Conference Resort and Convention Center in Kingsport, TN. Divisions are available for girls from ages
12U–18U.
The winning team in each age division with 12 or more teams will have their entry fee waived for the AAU Nationals in Orlando, FL or the West Coast AAU Championships in Las Vegas, NV. For divisions with less than 12 teams, a portion of the entry fee will be waived based on the number of teams.
The entry fee is $325 for the 12U division and $425 for divisions 13U – 18U. CLICK HERE to register your team today!
Big House Sports AAU Super Regional
AAU Volleyball also has a Super Regional on the horizon! The Big House Sports AAU Super Regional will take place from March 7th–8th at Big House Sports in Tavares, FL. Competition will be available for age groups 10U–18U.
Winning teams in age divisions with 12 or more teams will receive a free entry fee to the AAU Junior National Volleyball Championships or the West Coast AAU Championships. Divisions with less than 12 teams, the entry fee will be discounted.
The entry fee is $350 per team. Clubs bringing 3 or more teams will receive $25 off. The deadline to register is February 23rd which is only a month away so do not delay! For more information on how to register, visit www.aauvolleyball.org or contact Gigi Lemon at 352-562-7878 or by email at gigi@bighouseusa.com.
INAUGURAL TOMMIE SMITH INDOOR YOUTH INVITATIONAL A SUCCESS!

Technique Track Club hosted the First Annual Tommie Smith Indoor Youth Invitational on January 18, 2015 at the Boo Williams Sportsplex in Hampton Virginia. This historical, AAU sanctioned meet was highlighted by Dr. Smith's address to the more than 2,000 athletes, coaches, parents and spectators.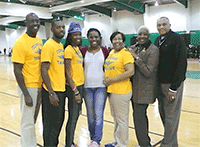 Pictured in the photo from left to right: Coach William Moore, Coach Deon Moore, Coach Maya Moore, Erika Bowman (photographer), Charlene Moore(Technique Track Club Director), Mrs. Delois Smith and Dr. Tommie Smith
Smith won gold in the 200-meter dash at the 1968 Summer Olympics Games. His time of 19.83 seconds was the first time 20 seconds was broken legally. The Black Power salute he and teammate John Carlos displayed atop the medal podium caused controversy. At the time it was seen as politicizing the Olympic Games . It remains a symbolic moment in the history of the American Civil Rights Movement.

The invitational was sponsored by Boo WIlliams Sportsplex, the Hampton University Minority Men's Health Initiative, and the 100 Black Men. A health fair and free health screenings also took place. Lending support at the track invitational were Olympians Bershawn "Batman" Jackson (Beijing, 400m Hurdles, bronze medal) and Latasha Colander (Sydney, 4x400m Relay, gold medal).
REGISTER FOR THE FESTIVAL FIESTA CLASSIC TODAY!

Are you interested in earning a free entry to the AAU Junior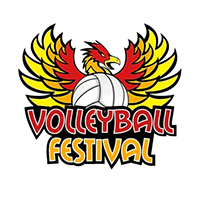 National Volleyball Championships or West Coast AAU Championships? If so, the Festival Fiesta Classic is your chance to do so! This event is taking place Valentine's Day weekend from February 14th – 16th at the University of Phoenix Stadium in Glendale, AZ. Competition is available for the following divisions: 12U, 13/14, 15/16, 17/18.

Winning teams in age divisions with 12 or more teams will receive a free entry fee to the AAU Junior National Volleyball Championships or the West Coast AAU Championships. In divisions with less than 12 teams, the entry fee will be discounted. First place teams in each age division also have the option to use their free entry to attend the Volleyball Festival taking place from June 25th – 28th at the Phoenix Convention Center in Phoenix, AZ.

For more information, visit www.volleyball-festival.com or CLICK HERE.

2015 SCHOLARSHIP APPLICATION – APPLY NOW!



The AAU Karate Scholarship was first introduced to AAU Karate Members at the 2004 AAU Karate National Championships which was held in Winston-Salem, North Carolina. Over the past ten (10) years, we have had the opportunity to give the scholarship to many deserving individuals. Will you be the next recipient?

AAU Karate Scholarships are awarded annually to a young man and a young woman who have participated in AAU Karate for a minimum of four years. No other applications will be accepted. Applications may be submitted to AAU Karate on behalf of an applicant that meets the qualifications, and (a) will be attending an accredited undergraduate college or university for the academic year beginning in the Fall, or (b) are presently enrolled in an accredited undergraduate college or university. Two $1,000.00 AAU Karate scholarships will be awarded.

Click Here to download the AAU Karate Scholarship Application

If you have any questions in regards to the AAU Karate Scholarship, please contact Jennifer Miles, the AAU Karate Sr. Sports Manager, at Jennifer@aausports.org.

BRIGID HEGARTY, CENTRAL CATHLIC/ST. MICHAEL'S COLLEGE BASKETBALL
By Allen Lessels GLOBE CORRESPONDENT JANUARY 18, 2015
A four-year varsity soccer, basketball, and outdoor track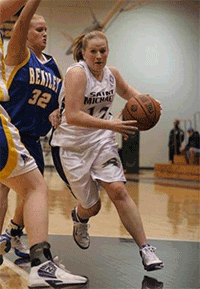 competitor at Central Catholic (class of 2002), and three-sport captain, Brigid Hegarty went on to a stellar career on the court at St. Michael's College.
These days, she is teaming up with a former basketball rival, head coach Megan Ryan, as a second-year assistant coach on the North Andover High girls' basketball team.
The 31-year-old North Andover resident is having a blast mixing that with her day job as a fourth-grade teacher at the Leahy School in Lawrence.
"I really like my role," said Hegarty, who played against Ryan (Andover High/Assumption College) in high school and college but was an AAU teammate.
"I like getting to know the girls and working with them and being able to say I was in your shoes. It goes well with teaching; it's just in a different setting."
Athletics helps mold her teaching messages.
"I always relate my entire life to sports, and what you learn there carries into the classroom as well," she said.
"It's the way it teaches you about teamwork and dealing with other people and dealing with people who are different than you are. It teaches you about leadership, especially as you get older and become a captain and learn how to rally the troops. It definitely helps in teaching and working on collaborative teams in school. And the competitive fire I always had as an athlete I try to build in my students, not against each other but within themselves, wanting to be better and not giving up even when things don't go well."
"Sports shaped a lot of who I am and what kind of teacher I am, and made me lifelong friendships."
Hegarty was inducted into the athletics Hall of Fame at Central Catholic in 2008.
"Just to be part of the tradition that is Central Catholic was great," she said. "I really enjoyed my time there. I think I got a good education, and that and AAU basketball helped open the door to college basketball for me."
She played the point and shooting guard at St. Michael's, was a senior captain, and finished with 1,176 points (10th in program history). She is the career leader in 3-pointers (227) and also holds the best free-throw shooting percentage (82.3).
A highlight was a 17-11 record her junior year that included a sweep of perennial power and Northeast-10 rival Bentley.
"We were kind of always the underdog and tried to get wins where we could," Hegarty said. "We were always scrapping."
Hegarty isn't playing much basketball these days but will jump into practice when needed. She enjoys that.
Teaching fourth grade has its perks, too.
"They're still shorter than me and they laugh at most of my jokes," she said. "Fourth grade is where it's at."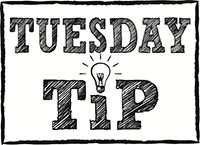 BATON TWIRLING
Attention Baton twirlers, coaches and parents!

Keep up to date on rulebook changes and event information each week by following us on Facebook (@AAUBaton) and Twitter (@aau_baton) to catch our Tips Tuesday posts!
NEW AAU BANNERS ARE AVAILABLE
New AAU banners, which include a team photo, are available for sale through AAU's banner store.

To order one you now have the option to input your team name and then upload a photo.

Click Here for the Banner Store NOW!
AAU SULLIVAN AWARD; GUIDELINES FOR NOMINATION OF AN AMATEUR ATHLETE

What do Michael Phelps, JJ Reddick, Tim Tebow, Missy Franklin and John Urschel have in common? They are ALL AAU Sullivan Award Winners!

Nominate YOUR favorite collegiate or Olympic athlete TODAY for the 85th Annual James E. Sullivan Award!
Guidelines:
1.
Any amateur athlete (collegiate or olympic level and above), in any sport, may be considered.
2.

Qualities of individuals nominated should emphasize leadership, character, sportsmanship, and their accomplishments in the world of sport.

3.
The AAU Sullivan Award Committee may take nominations based on information from anyone.
4.
The athlete must be in attendance for the award presentation, except for extraordinary circumstances, in order to receive the award.
5.
AAU Sullivan Award recipients are eligible for re-nomination for this honor.
6.
Required Materials: head shot, 1-2 action pictures in their sport, a paragraph bio of their 2014 accomplishments, and a highlight video (preferably 3-5 minutes long with 5 varied action shots). We would like to create a 30 second video for each nominee at the Award Presentation.
7.

Deadline for nomination submission is March 2nd, 2015.



For additional information, please contact Pam Marshall with the AAU National Office at (407) 934-7200 or via email at sullivan@aausports.org.
INLINE HOCKEY OFFICIALS TEST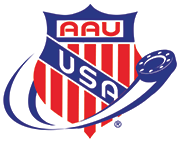 Attention Inline Hockey Officials! The Officials test for 2014-2015 is now available! Please visit www.aauhockey.org, to complete the test and become certified to officiate this season.

To find upcoming Officials Clinics in your area, please contact AAU National Hockey Chair, Keith Noll, at slapshot@wwt.net.

CLICK HERE to view the 2014-2015 USARS Handbook.
APPLY FOR THE 2015 AAU HIGH SCHOOL SULLIVAN
AWARD

The 2015 AAU High School Sullivan Award is back and we need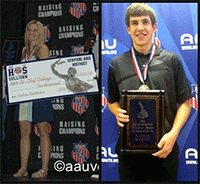 YOUR applications! This award is available to high school seniors who are or have been an AAU participant in any sport. The AAU High School Sullivan Award and Scholarship Program emphasizes certain qualities in the individual athletes, including leadership, character, sportsmanship, academics and accomplishments in their sports.
The AAU Sullivan Committee will be awarding a total of $35,000 in Scholarship Funds to eight (8) different recipients; four (4) male and four (4) female athletes. The top female and male winner will receive a $10,000 scholarship provided to the school they choose to attend the following year. The six remaining finalists will each receive a $2,500 scholarship to the school that they choose to attend.
Winners will be chosen through both electronic and personal reviews from all of the completed and properly submitted applications. The deadline to apply is April 1st, 2015 and the scholarship winners will be announced in June.
Last year, Audrey Faulhaber and Nathan Sherfey were recognized as the two winners of the 2014 AAU High School Sullivan Award. They were selected from hundreds of deserving applicants and were each awarded the top scholarship prize of $10,000 to the school of their choice. For the full story on Audrey and Nathan, CLICK HERE.
To apply for the 2015 AAU High School Sullivan Scholarship Award, CLICK HERE.
Scholarship Management System provided by WizeHive
Follow us on FACEBOOK to keep track of EVERYTHING AAU, including the Sullivan Award and High School Sullivan Award! Have a Twitter? Follow @TheRealAAU for all the latest updates and news about the AAU!