AAU SULLIVAN AWARD; GUIDELINES FOR NOMINATION OF AN AMATEUR ATHLETE

What do Michael Phelps, JJ Reddick, Tim Tebow, Missy Franklin and John Urschel have in common? They are ALL AAU Sullivan Award Winners!

Nominate YOUR favorite collegiate or Olympic athlete TODAY for the 85th Annual James E. Sullivan Award!
Guidelines:
1.
Any amateur athlete (collegiate or olympic level and above), in any sport, may be considered.
2.

Qualities of individuals nominated should emphasize leadership, character, sportsmanship, and their accomplishments in the world of sport.

3.
The AAU Sullivan Award Committee may take nominations based on information from anyone.
4.
The athlete must be in attendance for the award presentation, except for extraordinary circumstances, in order to receive the award.
5.
AAU Sullivan Award recipients are eligible for re-nomination for this honor.
6.
Required Materials: head shot, 1-2 action pictures in their sport, a paragraph bio of their 2014 accomplishments, and a highlight video (preferably 3-5 minutes long with 5 varied action shots). We would like to create a 30 second video for each nominee at the Award Presentation.
7.

Deadline for nomination submission is March 2nd, 2015.



For additional information, please contact Pam Marshall with the AAU National Office at (407) 934-7200 or via email at sullivan@aausports.org.
AAU TEAM PREPARES FOR SPANISH OPEN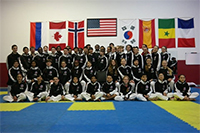 Following up on an extremely successful Team Training Weekend in January, the National Teams and coaching staff now prepare to participate in the 2015 Spanish Open in Pontevedra, Spain from April 10th through the 12th.

With a full complement of Cadets and Juniors together and a strong group of our 10-11 year old Pre-Cadets and another group of Senior Team Members, it looks like AAU Taekwondo will be bringing at least 60 AAU Team Members to this prestigious Open Championship.

In addition to our Team Members, AAU Taekwondo has extended an invitation to those who finished 2nd at September's Team Trials to join us as well, at their own expense. And so far, many have already indicated a willingness to do so. This will be our largest International contingent of AAU Taekwondo athletes ever! AAU Taekwondo serving its members!
AAU BASKETBALL IS EXCITED TO SUPPORT USA BASKETBALL'S LATEST INITIATIVE
USA Basketball Youth Coach Licensing & Organization Accreditation programs

Coaches can become licensed and join a credible and qualified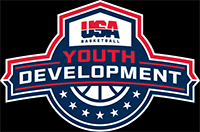 community of coaches teaching the game. Basketball organizations such as clubs and teams can become accredited through USA Basketball with a seal of approval that they promote the values of fun, safety and development.

Overall, it's an initiative to help guide players, coaches, parents and administrators through the sport. The website contains tools, resources and offerings, all of which focus on the health and well-being of young people to enhance enjoyment, participation and development in the game.

Check them out: usab.site-ym.com #USABYouth
ED SABOL, FOUNDER OF NFL FILMS AND AN AAU CHAMPION, PASSES AWAY
It is with a heavy heart that the AAU must say goodbye to an AAU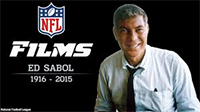 Champion and sports icon in Ed Sabol. Sabol was the founder of NFL Films and he began the movement to capture sports on camera.

In 1937, he won an AAU National Championship in the 400-yard relay swimming.

He passed away in his Arizona home on February 9th, 2015.
For the full article on Ed Sabol and his extraordinary life, CLICK HERE.
2015 14–UNDER YOUTH INDOOR NATIONALS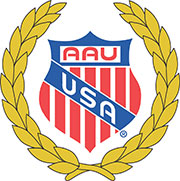 The 2015 14-Under Youth Indoor National Championship will be held March 7th – March 8th at Eastern Michigan University's Bowen Field House in Ypsilanti, MI.

This event offers competition for ages 8 & under – 14 year olds. The entry fee is $40 per athlete for track & field events.

Online registration is now open for the event! The entry deadline is March 5th!

CLICK HERE TO REGISTER YOUR ATHLETES!
2015 AAU SQUIRT/PEEWEE NORTH AMERICAN CHAMPIONSHIP
Register today for the 2015 AAU Squirt & PeeWee North American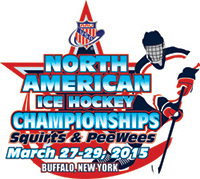 Non-Checking Championships! This event will be taking place from March 27th - 29th at Niagara University and Hockey Outlet Sports Complex in Buffalo, NY. Competition will be available in the following divisions: 2004 Major, 2005 Minor, 2005/2004 Elite, 2005/2004 Mixed, 2002 Major, 2003 Minor, 2003/2002 Mixed, and 2003/2002 Elite.
For more information, visit www.aauicehockey.org or CLICK HERE.
REGISTER TODAY FOR THE 2015 AAU SCHOLASTIC DUALS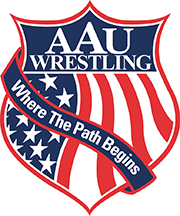 AAU Wrestling is pleased to announce that registration is now available for the 2015 AAU Scholastic Duals!

This event is taking place from June 27th – July 2nd, 2015 at the ESPN Wide World of Sports Complex at the Walt Disney World Resort® in Orlando, FL. Weigh-in order will be determined by order of registration, so guarantee your spot today!

For more information or to register for this event, CLICK HERE.
LOOKING FOR A TACKLE FOOTBALL PROGRAM IN YOUR AREA, WHY NOT START ONE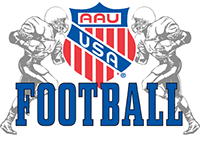 The AAU Tackle Football Program offers competition for athletes ages 6 & Under to 14 & Under at the local level, and 8 & Under to 14 & Under at the National Championship level. By hosting an AAU Tackle Football League, you will not only grow the sport in your area, but the top two teams from each age group will be eligible to compete at the AAU Tackle Football League Based National Championship in Orlando, FL!
For more information on how to start a program in your area, visit www.aaufootball.org or CLICK HERE.
SAVE MONEY AND REGISTER BY MARCH 1ST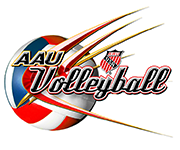 Are you planning on participating in the AAU West Coast Volleyball Championships or the AAU Girls' or Boys' Junior National Volleyball Championships? If so, the early bird deadline is quickly approaching!
Register your teams by March 1st and save $50 on entries to the AAU West Coast Volleyball Championships or save $100 on entries to the AAU Girls' or Boys' Junior National Volleyball Championships!
The AAU West Coast Volleyball Championships will take place from May 23rd – 25th at the Las Vegas Convention Center in the Las Vegas, NV. Competition will be available for girls ages 12U to 18U, with open and club divisions available for age divisions 14U – 18U. Teams will have 3 days of competition. Pool play will be held on Saturday and Sunday in AM and PM waves and all teams will advance to bracket play on Monday. The entry fee is only $400 per team for entries received by 11:59 pm EST on March 1st, 2015. For entries received between March 2nd, 2015 and April 24th, 2015 at 11:59 pm EST, the entry fee is $450 per team.
The AAU Girls' Junior National Volleyball Championships are being held at the ESPN Wide World of Sports Complex and the Orange County Convention Center from June 15th – 26th in Orlando, FL. This event is the largest volleyball event in the world and features over 2000 teams competing in age divisions 10U – 18U! The entry fee is $795 per team for entries received by 11:59 pm EST on March 1st, 2015. For entries received between March 2nd, 2015 and May 7th, 2015 at 11:59 pm EST, the entry fee is $895 per team.
The AAU Boys' Junior National Volleyball Championships will take place at the Orlando Sports Center in Orlando, FL from June 18th – 21st. This event features teams from ages 14U – 18U. The entry fee is $395 per team for entries received by 11:59 pm EST on March 1st, 2015. For entries received between March 2nd, 2015 and May 29th, 2015 at 11:59 pm EST, the entry fee is $495 per team.
Do not delay! CLICK HERE to register your teams today!
For more information on these National Championship events, visit www.aauvolleyball.org.
AAU LACROSSE AND AAU BOX LACROSSE

AAU is excited to announce the launching of our AAU Lacrosse

Facebook page.

Visit www.facebook.com/aaulacrosse. See the content that is already there. We had over 100 Likes on our first day online. Our goal is to have 1000 'Likes' in 30 days. 'Like' our page. Visit often to see new content. Invite your friends, that share your interest in Lacrosse, to visit. Let them see what your sport is about.
The AAU Lacrosse and AAU Box Lacrosse website pages will be updated and online soon. When our website is completed you will find rules, officials training, coaches education, event listings, training tips, video, and more. I will email you when the website is up and running.

Check the flyers linked here to learn more about the AAU.
AAU Lacrosse Flyer – Click Here
AAU Box Lacrosse Flyer – Click Here
Stay connected with AAU Lacrosse and AAU Box Lacrosse through Facebook and our website. There are lots of plans underway to create exciting competition opportunities in the AAU. We want to make sure you know all about what is going on in the AAU.

James Henry
AAU Lacrosse National Chair
770-846-2009
aaulacrosse@gmail.com
CALLING ALL GYMNASTICS CLUBS AND COACHES
We are pleased to announce that our AAU National Gymnastics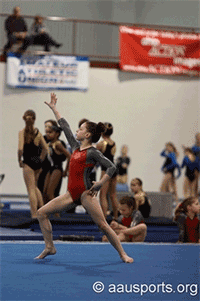 Scholarship will be available for graduating seniors in 2015. Since it began five years ago, we have given away more than $25,000 to gymnasts that remained in the AAU gymnastics program until their graduation.

Please go to www.aaugymnastics.org for the application and procedures to apply for this AAU Gymnastics Scholarship. Also, there is a link to the application provided below.

Recipients will be announced at the 2015 Age Group Nationals in Las Vegas, June 10 – 14 (Recipients do not need to attend but we hope they will participate so that they can be recognized at the event). Please make sure this information is provided to your clubs and/or athletes so all eligible seniors have an opportunity to apply.

Click Here for Application

For more information, please contact:
Debi Barta
Scholarship Chair
debikay_61@yahoo.com
or
Liz Nichols
National Chair
aaunichols@bellsouth.net
ARE YOU LOOKING FOR KARATE EVENTS

Click on the LINKS below for the most up-to-date event information.
If you do not see an event posted in your area, please contact your District Director (Click Here) or Regional Director (Click Here) for more information or jennifer@aausports.org.
Visit us at www.aaukarate.org
AAU GIRLS' BASKETBALL 2015 REGIONAL CHAMPIONSHIPS

| | |
| --- | --- |
| Springfield, Missouri | June 9-14 |
| Birmingham, Alabama | June 12-14 |
| Charlotte, North Carolina | June 25-28 |
| Yakima, Washington | June 25-28 |
| Las Vegas, Nevada | July 16-19 |
For More Information visit: www.aaugirlsbasketball.org
WBCA YOUTH COACHES INITIATIVE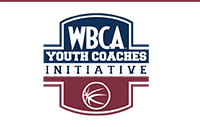 You're invited to the launch of the WBCA Youth Coaches Initiative in partnership with the NCAA and USA Basketball on Sunday afternoon, April 5, at the 2015 WBCA Convention in Tampa. The event is free and open to anyone interested in developing girls' basketball at the youth level.

Youth/Grassroots Town Hall Meeting – NO COST
1 – 2:30 p.m. | Tampa Marriott Waterside

Join leaders of the WBCA and USA Basketball for an open discussion about how we can work together to grow
and develop girls' basketball at the youth level, from introducing young girls to the sport to teaching them proper fundamentals, sportsmanship and the concept of "team".

As an added bonus, the WBCA and the NCAA are pleased to make attendees the following special offers:
Become a member of the WBCA for the remaining 5 months of the 2014-15 school year for only $25. This is a great opportunity for you to explore everything the WBCA has to offer.

Want to experience the 2015 NCAA Women's Final Four? Purchase a ticket(s) to Sunday night's National
Semifinals at 6:30 and 9 p.m. for the special discounted price of $50 or to both Sunday night's National Semifinals and Tuesday night's National Championship Game at 8:30 p.m. for $100 and we will give you the 5-month membership in the WBCA at no additional charge.

Visit www.ncaa.com to take advantage of this special ticket offer. [Limited to the first 500; after March 16, special ticket prices increase to $60 and $120 respectively.]

Take advantage of either outstanding offer and be our special guest to attend the... "Offensive Skill Work" presented by Tara VanDerveer 3 – 3:45 p.m. | Tampa Convention Center

Following the town hall meeting, walk with us across the street to the WBCA Courtside Expo in the Tampa Convention Center for a special on-court presentation on "Offensive Skill Work"
by Stanford University head coach Tara VanDerveer.

Pre-register: Click Here
2015 AAU BOYS' BASKETBALL NATIONAL CHAMPIONSHIP SCHEDULE



Attention All AAU Boys Basketball clubs in the following Districts:
Alaska, Montana, Nebraska, North Dakota, Puerto Rico & South Dakota

CONGRATULATIONS, you have qualified for AAU Basketball National Championships! Your team has qualified due to a District Qualifying Tournament not being held in your District.

If you are interested in hosting AAU Licensed events in the future please contact the AAU Basketball Staff at 407-934-7200.

For more information please visit: www.aauboysbasketball.org

To view schedule: Click Here
APPLY FOR THE 2015 AAU HIGH SCHOOL SULLIVAN
AWARD

The 2015 AAU High School Sullivan Award is back and we need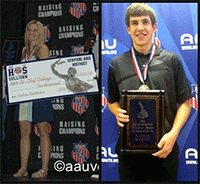 YOUR applications! This award is available to high school seniors who are or have been an AAU participant in any sport. The AAU High School Sullivan Award and Scholarship Program emphasizes certain qualities in the individual athletes, including leadership, character, sportsmanship, academics and accomplishments in their sports.
The AAU Sullivan Committee will be awarding a total of $35,000 in Scholarship Funds to eight (8) different recipients; four (4) male and four (4) female athletes. The top female and male winner will receive a $10,000 scholarship provided to the school they choose to attend the following year. The six remaining finalists will each receive a $2,500 scholarship to the school that they choose to attend.
Winners will be chosen through both electronic and personal reviews from all of the completed and properly submitted applications. The deadline to apply is April 1st, 2015 and the scholarship winners will be announced in June.
Last year, Audrey Faulhaber and Nathan Sherfey were recognized as the two winners of the 2014 AAU High School Sullivan Award. They were selected from hundreds of deserving applicants and were each awarded the top scholarship prize of $10,000 to the school of their choice. For the full story on Audrey and Nathan, CLICK HERE.
To apply for the 2015 AAU High School Sullivan Scholarship Award, CLICK HERE.
Scholarship Management System provided by WizeHive
Follow us on FACEBOOK to keep track of EVERYTHING AAU, including the Sullivan Award and High School Sullivan Award! Have a Twitter? Follow @TheRealAAU for all the latest updates and news about the AAU!
NEW BASEBALL EVENTS IN FLORIDA

AAU Baseball announces several exciting new baseball tournaments in Florida by the Florida Collegiate Summer League, a non-profit organization that operates six teams in Central Florida. The Florida League has been named one of the top leagues in the country by Baseball America magazine.
In Florida, Florida League Tournaments is hosting several Super Regionals this spring. The AAU Grand Nationals Super Regional will take place April 10-12 and the Central Florida Championship Super Regional will be held May 15-17. Both will be held at Eastmonte Park in Altamonte Springs, Chase Park in Sanford, FL, and Sanford Memorial Stadium. Both are Super Regional qualifiers for the AAU Baseball Grand Nationals. Teams may qualify by winning a Super Regional, and teams may also qualify by participating in three Super Regional events.

For further information, contact Rob Sitz at rsitz@floridaleague.com or visit www.floridaleague.com and click on the Youth Tournaments tabs. You don't want to miss these fresh, new, tournaments.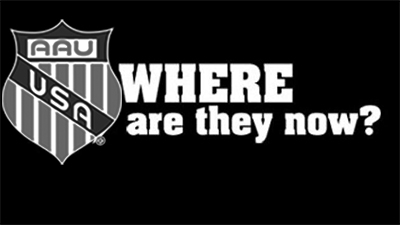 Originally posted by Todd Sommerfeldt

MADISON – It took a fraction of a second for Bronson Koenig to render Tai Webster helpless.
A crossover dribble from Koenig's left hand to his right put Webster out of position in a flash and created a path to the basket as the University of Wisconsin men's basketball team played Nebraska last Tuesday night in Lincoln, Neb.
Terran Petteway drifted from the right corner toward Koenig, who faked a pass to Duje Dukan in the corner. Petteway flinched back to the corner as Koenig finished the drive for an easy basket.
Petteway was left to shake his head as he ran down the court.
That play – that couple of seconds – represented Koenig at his best and showed how comfortable he has become in his role as the starting point guard for a team that is ranked fifth in the country.
It showed speed, instinct and skill all at the same time. It also reeked of confidence, which seems to be growing in Koenig by the game.
"It was awesome," former La Crosse Aquinas High School coach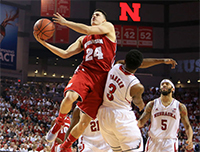 Rick Schneider said of the play. "What I loved was hearing what the announcers said about it."
"We knew all of the things that he could do when he was here, but it's great to see him do things for the first time on that level. We always talked about his passing ability when he played here, but look at all of the things he's showing that he can do at a much higher level."
Since taking over as the starter for an injured Traevon Jackson (broken foot), Koenig has shot the ball better and showed an increasing command of what Bo Ryan wants from his offense.
While doing that, Koenig has emerged as a national spokesman for the Native American community and showed that he hasn't just matured as a basketball player, but also as a person.
"You have to mature as a person quickly when you go to college, especially with basketball, especially with this program," Koenig said. "It's all about making the right choices. That's really emphasized here."
SOUTHEASTERN TN AAU BOYS' BASKETBALL CLUBS AND COACHES

The 2015 season will feature state tournaments and sub-state tournaments. In grade divisions 6th grade thru 11th grade, THREE Sub States will be conducted. Teams will advance from sub-states to the state tournament. In grade division 8U, 9U, 10U, and 11U state tournaments will be conducted, no sub-states. In divisions 12U through 15U/9th grade, the top 4 (four) teams in each sub-state will advance to DIVISION I State Tournament at the conclusion of the sub-state.

Complete Tournament Dates & Information: Click Here