AAU BASEBALL INTERNATIONAL AMBASSADOR COACH TO EUROPE ANNOUNCED
AAU Baseball has announced that Mike Graham, manager of an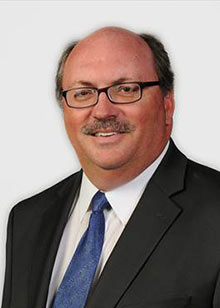 Amateur Athletic Union (AAU) of the United States affiliate team in Maryland, will serve as an AAU Baseball international ambassador coach to Europe this summer.
Named the manager of the Collegiate Baseball League Europe (CBLE) summer collegiate league's Sant Boi Barcelona Falcons (Spain) affiliate team, Graham will also represent AAU Baseball to European baseball partners.
"I'm very flattered," he said. "And I am honored and happy to do it. Baseball unites nations throughout the world and shows different countries the human side of nations they are unfamiliar with. All sports, of course, are about competition and winning, but they can also help learning about other cultures and our similarities. No matter where it's played, baseball is baseball and reminds us all how people are people."
In addition to an AAU Baseball volunteer, Graham is a career international affairs professional.
AAU Baseball National Chair Ed Skovron and Graham discussed his role as AAU Baseball international ambassador coach. The move emphasizes AAU Baseball's strong commitment to promoting baseball worldwide and to using the sport as a means for greater global understanding.
The AAU International Championships (12U, 14U) from August 9-14, 2016, at Plantation Sunset Park in Fort Lauderdale, Florida, is a notable example. So far teams from the USA and abroad, Puerto Rico, Dominican Republic, and Venezuela are currently scheduled to compete this year.
The AAU Baseball National Chair and Graham discussed his upcoming trip to Europe as manager of CBLE's Sant Boi Barcelona franchise and the mutual interests between the baseball communities of the United States and Europe. "I am an AAU Baseball guy and excited and honored to serve as an ambassador for it," Graham said. "I look forward to meeting baseball colleagues in Europe and exploring ways in which we can strengthen trans-Atlantic partnerships in our sport, especially as it relates to the AAU Baseball Grand Nationals and Nationals."
As manager of CBLE's Sant Boi Barcelona team, Graham will have the opportunity to consult and serve as a resource about AAU Baseball Nationals with fellow baseball coaches and administrators in Great Britain, France, Spain, and The Netherlands.
"We are thrilled to announce Mike Graham as an international ambassador coach," said Debra Kimbrell, AAU Baseball National Senior Sports Manager. "Mike's track record speaks for itself, and we're excited to have his international leadership as we attempt to promote AAU Baseball relationships around the world."
Graham has served as a manager of an AAU Baseball member-club and volunteer for 7 years, leading the Maryland RBI advanced skills development team (2009-2016). The Madison, W.Va., native guided Maryland RBI to three AAU State Championships (2012-2014) and was inducted to the Maryland AAU Baseball Hall of Fame in 2015.
For more information, contact Debra Kimbrell, 407-828-3459, debra@aausports.org.