ONLINE REGISTRATION NOW AVAILABLE FOR 2015 AAU WINTER YOUTH NATIONALS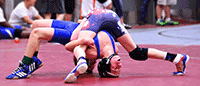 This highly competitive folkstyle event is taking place from January 3rd – 4th, 2015 in Ralston, Nebraska at the Ralston Arena.

The entry fee of $45 per athlete is due by January 2nd, 2015 at noon. Late registration will be available for an additional $20 per athlete if the tournament limit of 1200 athletes is not met.
Do not delay!

CLICK HERE to register your athletes today!
WEST COAST WINTER NATIONALS REGISTRATIONNOW OPEN!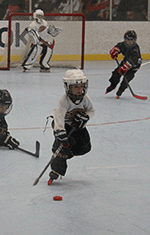 Registration for the 2014 AAU West Coast Winter Nationals isnow open! This event which qualifies teams for the 2015 AAU Junior Olympic Games, will take place from December
20th – 22nd, 2014 at The Rinks in Corona, CA.

The deadline to register your team is December 12th, so sign up your team today!
For more information on which age divisions are available or how to register your team, please CLICK HERE or contact Ken Murchison at 951-279-7465 or by email at ken.murchison@ducksinline.com.

26TH ANNUAL LET'S PLAY HOCKEY EXPO
The 26th Annual Let's Play Hockey Expo, the world's largest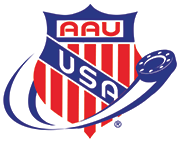 consumer hockey show, returns to Saint Paul River Centre on Friday-Saturday, March 6-7, 2015. Held in conjunction with the Minnesota State High School League's Boys' Hockey Tournament, the Expo is free, open to the public and offers a sneak peak at the hottest hockey equipment and merchandise, hockey schools and camps, training devices and retail sales.

To read the complete story, CLICK HERE.
REGISTER TODAY FOR THE TACKLE FOOTBALL WEST COAST NATIONALS!
Attention AAU Football athletes, coaches, and parents!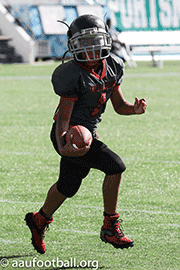 Registration for the 2014 AAU Tackle Football West Coast National Championship is now available!

This event will take place from January 3rd – 4th, 2015 in Los Angeles, CA and is open to any football team within the age limits with valid 2015 AAU Memberships! This event offers tackle football competition for ages 8U, 10U, 12U, and 14U.
For more information on how to register your teams, visit www.aaufootball.org or CLICK HERE.
AAU BASEBALL ANNOUNCES CHANGE IN AGE GROUPS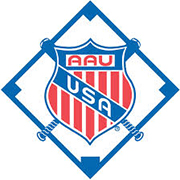 At the 124th AAU National Convention, the Baseball Sports Committee voted to change the age groups of the high school division. Effective immediately, the Underclassmen and Upperclassmen age groups will be discontinued. The new age groups will be 15U, 16U/17U, and 18U/19U age divisions. There are no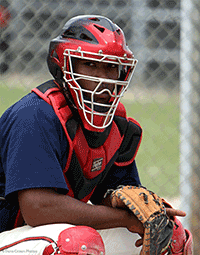 graduating year requirements or restrictions.
The 2015 AAU Baseball 14U, 15U, 16U/17U, and 18U/19U Nationals will be held in Sarasota, Florida, July 6-12.
The entry fee for each age group is $900. Those teams completing registration by May 10 will receive a $100 discount on their entry fee.
To file an Intent to Participate for the 2015 AAU Baseball 14U, 15U, 16U/17U, and 18U/19U Nationals, visit by Clicking Here.
NORTHERN INDOOR NATIONALS DATES ANNOUNCED!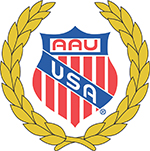 AAU Athletics is pleased to announce that the 2015 AAU Northern Indoor National Championships will take place January 16th – January 18th, 2015 at the Auburn High School Fieldhouse in Rockford, IL.

As the event draws closer, more information will be posted on www.aauathletics.org. Be sure to keep the Forest City on your mind, and we will see you at the 2015 AAU Northern Indoor National Championships!
AAU JUMP ROPE HOLIDAY WORKSHOP & TOURNAMENT

The AAU Jump Rope Committee has a new opportunity open to all AAU member athletes this Holiday Season! December 29 – 31, 2014 they will host a two-day event at the Orlando Sports Center in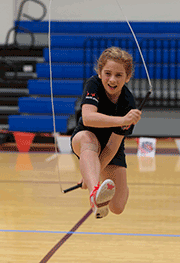 sunny Orlando, FL. The event includes a jump rope workshop on December 30th and a tournament on Dec 31st that is designed for jumpers of all skill levels.

The tournament will include a Novice Jumper and Experienced Jumper Division as well as some fun new events too! This will be a great time for jumpers to learn new skills, have fun, and get ready for the 2015 Jump Rope Competition Season. Whether you've never jumped before or you are an experienced competitor, don't miss out on this great opportunity to learn new skills from some great teachers!

For More Information CLICK HERE
AAU ARIZONA POWERLIFTER TRAINS TO BECOME THE YOUNGEST TO SET 100 WORLD RECORDS

An Arizona AAU member athlete is quickly closing in on an incredible statistic – to become the first powerlifter to set 100 world records before graduating from high school.

Phoenix Country Day School sophomore Evan Pittman set eight world records in three divisions at the World Natural Powerlifting Federation (WNPF) world championships in Atlanta on November 15, bringing his lifetime total to 83 world records across eight weight classes. Pittman owns records in multiple powerlifting federations, and is a six-time world champion; earlier this year, he received the prestigious Joel Ferrell Award, given by AAU to the outstanding athlete in each sport at the AAU Junior Olympic Games. In Atlanta, Pittman squatted 315 lbs., bench pressed 185 lbs., and deadlifted 400 lbs. while weighing 141 lbs.
"Evan is not only one of the most well-rounded young athletes in the nation, but more importantly, an amazing and accomplished scholar athlete," says Martin Drake, AAU Strength Sports National Sport Chair. "A few other lifters have set 100 records in a lifetime, but we're not aware of any competitive athlete, in AAU or any other federation, who has achieved 100 world records while still in high school."

At Phoenix Country Day School, Pittman competes in springboard diving, recently winning the Arizona Small Schools Diving Championships, and placing fifth at the Arizona high school championships. He also trains in the winter sliding sport of skeleton at the bobsled track at Utah Olympic Park, and as an all-around athlete, has won his age group two years in a row at the AAU Junior Olympic Games Combine.

He trains three-four days a week for speed and strength (along with six days a week diving); in addition to the squat, bench press and deadlift, he does power cleans, overhead presses, and a variety of jumps and sprints. "Powerlifting builds speed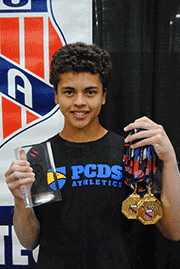 and explosiveness for sports," Pittman says, "and breaking records is the result of that training." In addition to world records, he has set dozens of state and national records in powerlifting, as well as records in the combine and in AAU Feats of Strength.

Growing up, he played soccer, baseball, basketball, and was a multi-time state champion in taekwondo as a first degree black belt.

When asked about his favorite sport, Pittman declines to name one. "Being strong and fast increases your options," he says, "and training builds the discipline for success." And if he continues on his current trajectory, this young Arizonan may reach a level of success never before achieved by a high school athlete

SOUTH FORSYTH'S STORMS LEANS ON TEAMMATES THROUGH TRAGEDY
Originally posted by Forsyth County News
By: Foster Lander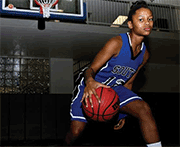 As South Forsyth ran through Gwinnett County in February en route to the first Final Four in school history, Lady War Eagles point guard KK Storms would glance up at the bleachers and see one fewer familiar face: her mother's.
Storms' mother, Patrice, was in the throes of a battle with cancer, one she would succumb to in late April.
"It was very difficult not having my No. 1 fan in the stands," Storms said. "It took a lot to stay strong, but the further we went, I was doing it all for her. My goal was to make sure I was doing good for mom."
For a cerebral player like Storms, whose father, Rodney, coaches Forsyth County standouts Sarah Myers, Ally Welch, Jenna Staiti, Caroline Bowns and his daughter with the Atlanta Cagers AAU Club, basketball was an escape–at practice, on car rides home, at the dinner table.
A strong backbone of teammates–Storms has played with Myers since the two were 10 years old and with Welch since seventh grade–helped Storms stay afloat.
"I can't even put it in to words," Storms said. "They were the best help and best support system I could have ever asked for. They still help me out to this day."
South entered last year's Region 6-AAAAAA tournament with three region losses, including a 37-point defeat at the hands of North Forsyth on Dec. 10. So, when the Lady War Eagles and Lady Raiders met again in the region championship game, a contest North won by four, South knew things were starting to click.
"We became a totally different team within the span of a few games and it was incredible to watch and be a part of," Storms said. "It was a mentality of knowing we could win those games, knowing how far we'd come from the mistakes we had made against those teams earlier in the year. We thought we could be the best team in Forsyth County."
The Lady War Eagles' momentum carried over in to the state playoffs. South took down South Gwinnett in the first round, only to see a second-round opponent they were all-too-familiar with: defending state champions Norcross, who had dispatched the Lady War Eagles in the first round, 80-32, one year prior.
It looked to be more of the same for Keith Gravitt's team, who fell behind 8-0 after three minutes and trailed by nine in the fourth quarter–but Storms and her teammates had grown up.
"Old memories hit me as soon as we walked back in the gym," Storms said. "But I knew we had improved tremendously and I knew we could take them."
South stormed back (sorry) to tie the game in the final minute and dominated overtime to advance to its first-ever Elite Eight, where the Lady War Eagles won yet again.
This year, Storms again gets to play against some of her closest friends in West's Staiti and North's Bowns. For 32 minutes, at least, no love is lost. South will be nothing if not battle-tested come Region 6 tournament time.
Every major piece on the court, save for center Ashley Hannan, returns for South this season.
Every major piece, save for one in the stands.
"My mom's not here physically but she's watching over me every game," Storms said. "I want to keep her happy."
EVENTS
---
---
---
---
---
---
---
---
---
---
---
2015 OKLAHOMA AAU STATE POWERLIFTING MEET
AAU Powerlifting
Date: May 16 & 17. 2015
Location: Tulsa, OK
Entry Deadline: May 15, 2015
Information Flyer: Click Here
---
---
---
---
---
---
---
---
---
---