PERSPECTIVE ON KOBE BRYANT REMARKS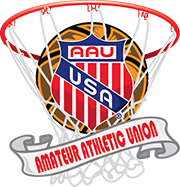 As many of you know, Kobe Bryant recently made some very harsh remarks toward our AAU Basketball program. Here is what Kobe Bryant told Eric Pincus of the LA Times during a recent interview:
"AAU basketball. Horrible, terrible AAU basketball. It's stupid, it doesn't teach our kids how to play the game, at all. In America, it's a big problem for us. We're not teaching players how to play all-around basketball,that's why you have Pau [Gasol] and you have Marc [Gasol] and the reason why 90% of the [San Antonio] Spurs roster are European players, because they have more skills."
Here are some great perspectives, responses and articles that defend the AAU and go against a lot of the negative press we have received.

Statement from AAU President, Roger Goudy – http://bit.ly/142KGI
Retort to Kobe Bryant's Remarks – http://bit.ly/1wVtmfx
Ideas to help with Grassroots Basketball – http://bit.ly/1wrYZhT
NEW AAU BANNERS ARE AVAILABLE
New AAU banners, which include a team photo, are available for sale through AAU's banner store.

To order one you now have the option to input your team name and then upload a photo.

Click Here for the Banner Store NOW!

MY AAU STORY – ALYSSA CRANE – AAU KARATE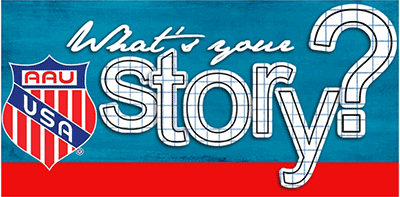 Why do I do AAU? I do AAU karate because its a ton of fun! I'm 18 year old black belt and have been in karate since I was 8, in AAU tournaments I have had some of the best competition I have ever seen!

I started AAU karate in 2011/2012 and loved it so much I continued the following year! 2012 AAU Nationals in Chicago was one of the most memorable experiences of my lifetime and I'm looking forward to going again. I am also proud to say that I attended the AAU Junior Olympic Games in 2013 thanks to being part of AAU!
I am part of a team of 24 and am one of the oldest. I am also a coach and couldn't be more proud of how far the team has come! As a competitor I participate in Sanban Kumite, Kata, long and short Kobudo, Ippon Kumite, and mandatory Kata, landing me with 6 events at tournaments!

Although I'm not the best I have so much fun doing AAU karate it motivates me to be the best I can be! I practice 6 to 7 days a week and always have an amazing time! I have made some great friends through AAU and I know I will never ever lose touch with them!
I am proud to say I compete in AAU karate an I couldn't be more thankful of my Sensei for getting our dojo started in AAU!

Alyssa Crane
APPLY FOR THE 2015 AAU HIGH SCHOOL SULLIVAN AWARD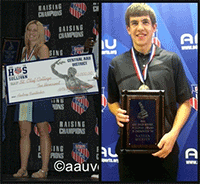 The 2015 AAU High School Sullivan Award is back and we need YOUR applications! This award is available to high school seniors who are or have been an AAU participant in any sport. The AAU High School Sullivan Award and Scholarship Program emphasizes certain qualities in the individual athletes, including leadership, character, sportsmanship, academics and accomplishments in their sports.
The AAU Sullivan Committee will be awarding a total of $35,000 in Scholarship Funds to eight (8) different recipients; four (4) male and four (4) female athletes. The top female and male winner will receive a $10,000 scholarship provided to the school they choose to attend the following year. The six remaining finalists will each receive a $2,500 scholarship to the school that they choose to attend.
Winners will be chosen through both electronic and personal reviews from all of the completed and properly submitted applications. The deadline to apply is April 1st, 2015 and the scholarship winners will be announced in June.
Last year, Audrey Faulhaber and Nathan Sherfey were recognized as the two winners of the 2014 AAU High School Sullivan Award. They were selected from hundreds of deserving applicants and were each awarded the top scholarship prize of $10,000 to the school of their choice. For the full story on Audrey and Nathan, CLICK HERE.
To apply for the 2015 AAU High School Sullivan Scholarship Award, CLICK HERE.
Scholarship Management System provided by WizeHive
Follow us on FACEBOOK to keep track of EVERYTHING AAU, including the Sullivan Award and High School Sullivan Award! Have a Twitter? Follow @TheRealAAU for all the latest updates and news about the AAU!
FOUR TEAMS, 35 AAU ALUMNAE LOOK TO REACH NCAA VOLLEYBALL FINALS
Last night, the semifinals of the 2014 NCAA Division I Women's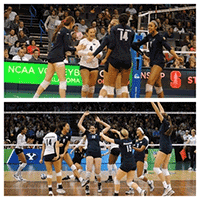 Volleyball Championship took place in Oklahoma City's Chesapeake Energy Arena. Of the four final teams in the tournament, there were a total of 35 AAU alumnae out of the 65 total athletes. Brigham Young University and the #2 ranked University of Texas team took the court first, followed by the top ranked Stanford and #5 Penn State. Both games ended in upsets, with Penn State and Brigham Young University heading to the National Championship tomorrow.

BYU vs Texas

The unranked BYU team featured eight AAU alum versus Texas, who had nine alum, six of them starting the game. Of the former AAU members for BYU, Whitney Young and Tia Withers Welling led the pack, earning a combined 8.5 points with seven total attacks between the two of them. Young had a total of seven block assists, two kills and two digs. Welling had three service aces, the most in the game, and five digs.

Texas' AAU alum dominated the game, scoring 47.5 of their 67.5 total points. Combined, the former AAU members earned 36 kills, 103 total attacks, 50 service aces and digs and 11 block assists. The leading scorer for Texas was Chiaka Ogbogu with 20 points, followed by Haley Eckerman with 12. Ogbogu also led the team in kills with 14. Eckerman had 30 total attempts, the highest on the team, and Cat McCoy recorded a team high 14 digs for the night. All of this just wasn't enough to surpass the tough BYU team, who became the first unranked team to advance to the National Championship match. This is BYU's first appearance in the championship game and, if they win tomorrow, it will be the first time since 1998 that a team outside of the Pac-12, Big Ten or Big 12 will have won the sought-after trophy.

Penn State vs Stanford

Penn State and Stanford, two volleyball powerhouses, battled it out next in Oklahoma City. Penn State's roster touted 13 AAU alumnae, while Stanford featured only five.

Stanford had three former AAU members in the game against Penn State, who totaled 25.5 points out of the 61 that the team scored. The AAU alum recorded 22 kills, 25 digs and five block assists. Merete Lutz scored 11.5 points, closely followed by fellow AAU member Jordan Burgess (10.5). Burgess also notched 13 digs and 10 kills, the same number of kills Lutz had. The #1 ranked Stanford couldn't hold Penn State's aggressive play and ultimately fell to the #5 team. Stanford finished the season with a record of 33-2.

Four former AAU members participated in the semifinal game for Penn State, racking up a total of 39 kills, 88 total attempts, 41 digs and seven block assists. Megan Courtney and Ali Frantti were the headliners for Penn State. Courtney recorded 23 kills, 16 digs and 26.5 total points. Frantti earned 19 points with 16 kills. Dominique Gonzalez made a name for herself with 23 total digs, which was the most for the night for Penn State. PSU head coach Russ Rose and his program will be looking for the school's seventh title in eight years.

Be sure to tune in tonight to ESPN 2 to watch Penn State and BYU battle it out on the Chesapeake Energy Arena's hardwood for all the marbles in the Championship Game at 7:30PM.
12 DAYS OF AAU GIVEAWAYS FOR 2014 IS CLOSED
The holiday season has passed, which means that our 12 Days of AAU Giveaways of 2014 is officially over. Thank you to everyone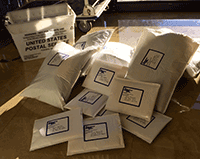 who participated and we hope you enjoyed it! The random winners have already been selected and their prizes will be sent out by the end of this week, so keep an eye out for some mail from the AAU!

Remember, follow ALL of our social media pages for other great giveaways, trivia, news, photos and videos!
AAU BASEBALL NATIONAL CHAMPIONSHIPS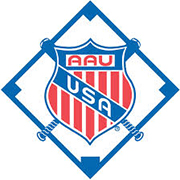 The 2015 AAU Grand Nationals will once again take place at the ESPN Wide World of Sports Complex June 15-27, 2015. Named one of the Top 25 Travel Tournaments in the country by Baseball Youth Magazine, the Grand Nationals will host the 9U and 10U from June 15-20 while the 11U, 12U, and 13U divisions will play June 21-27. Teams receive a minimum of 7 scheduled games, all of which will be played on-site at ESPN WWOS. Entry for the AAU Grand Nationals is $850.
The 2015 AAU Nationals will return to Sarasota, FL and Twin Lakes Park for a second consecutive year. Four age groups for 2015 will see the 14U and 15U playing separately and the 16U/17U being paired together as well as the 18U/19U replacing the previously used underclassmen and upperclassmen formats. The AAU Nationals are scheduled for July 6-12, 2015. Entry for the AAU Nationals is $900 with a $100 discount to teams registered by May 15.
In 2014 over 175 teams from 27 states and 3 countries participated in the AAU Baseball National Championships.
For more information on both the AAU Grand Nationals and AAU Nationals call 407-828-3710.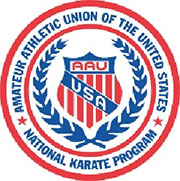 2015 AAU KARATE SCHOLARSHIP APPLICATION NOWAVAILABLE
Have you participated in AAU Karate for at least four (4) years and planning on attending a college or university? If so, apply today for the AAU Karate Scholarship!

Click here for more information.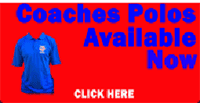 AAU TAEKWONDO – UPDATE FOR ALL TAEKWONDO COACHES

AAU Taekwondo Coaches Polos are now available to purchase.

Click here for the order form and place your order today!
UPCOMING INDOOR NATIONAL CHAMPIONSHIP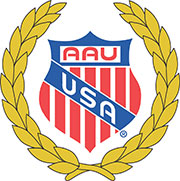 AAU Athletics is pleased to announce that it will be hosting two Indoor National Championships this year!

The first will be the 2015 AAU Northern Indoor National Championship from January
16th – 18th at the Auburn High School Fieldhouse in Rockford, IL. This event offers competition for ages 8 & under – 17-18 year olds. The entry fee is $40 per athlete for track & field events. A separate $40 is required for those who compete in multi-events competition.

The entry deadline is January 12th at 9pm CST, so do not delay! CLICK HERE TO REGISTER YOUR ATHLETES!

The second Indoor National Championship will be the 14-Under Youth National Indoor Championship taking place from
March 7th – 8th at Eastern Michigan University in Ypsilanti, MI. Athletes can compete in divisions from 5 & 6 year olds to 14 year olds. The entry fee for track & field events will be $40 per athlete. Multi-events will not be held at this competition.

The deadline to register is March 5th, 2015. Online registration is coming soon! For more information on this event, visit www.aauathletics.org or CLICK HERE.
UNRESTRICTED NATIONALS RESULTS

Another successful Unrestricted National Championship is in the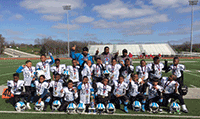 books! Teams descended on San Antonio, TX for the event held the third weekend of December. The Championship games were contested on December 21st.
In the 8U match up, the North Houston Panthers were crowned National Champions after besting the Harker Heights Jr. Knights with a score of 35-0. The 10U National Championship game again featured the Harker Heights Jr. Knights program, but they did not come out on the winning end of this game either. The Killeen Patriots won the 10U National Championship game with a score of 30-0. The final game of the day, the 12U National Championship once again featured the Harker Heights Jr. Knights program. However, after a close fought game against the Corpus Christi Sharks, the Harker Heights Jr. Knights won with a score of 12-6 to be named the 12U National Champions.
Congratulations to all the teams in attendance at the event. We hope to see you all at the 2015 Unrestricted National Championship next year!
JANUARY ICE HOCKEY NEWSLETTER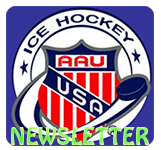 Check out the AAU Ice Hockey Newsletter for information on how to qualify and apply for the AAU North American Championships. There will be three separate events this year, Mites, Squirt & PeeWee, and Bantam & Midget. Information is also available on the free online coaching program for Coaches, Players, and Parents provided by the Better Life Training Academy.
For the full January Newsletter, please CLICK HERE.
REGISTER TODAY FOR THE ELEMENTARY SCHOOL DUALS

AAU Wrestling is pleased to announce that registration is now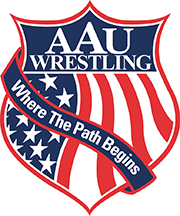 available for the 2015 AAU Elementary School Duals! This event is taking place from April 10th – 12th at the Dobyns-Bennett High School in Kingsport, TN. Weigh-ins will take place from 10am – 1pm at the Meadowview Marriott Convention Center.

Wrestling will begin after opening ceremonies on April 10th and will continue through the 12th. Competition is available for Tots, Bantam, Midget, and Novice divisions.
For more information or to register for this event, CLICK HERE.
PUERTO RICO GRAND PRIX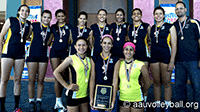 The deadline is quickly approaching for the 2015 AAU Puerto Rico Grand Prix! This event is taking place in beautiful San Juan, PR at the Puerto Rico Convention Center from February 28th – March 1st, 2015. Divisions are available for girls from ages 10 – 18 and for boys from ages 12 – 18.
The winning team in each age division with 12 or more teams will have their entry fee waived for the AAU Nationals in Orlando, FL. For divisions with less than 12 teams, a portion of the entry fee will be waived based on the number of teams.
The entry fee is $375 per team and the deadline to register is February 2nd. There are limited spots available, so CLICK HERE to register today!
RC Omaha Classic Deadline
Another Volleyball Grand Prix is on the horizon! The RC Omaha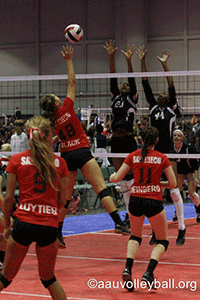 Classic will be taking place during Valentine's Day weekend from February 14th – 15th at The Courts in Omaha, NE. Competition is available for girls ages 12 – 18.
Winners receive a FREE entry into the AAU National Championships in Orlando, FL or the West Coast Championships in Las Vegas, NV. Winning teams in age divisions with 12 or more teams will receive a free entry fee to the AAU Junior National Volleyball Championships or the West Coast AAU Championships. In divisions with less than 12 teams, the entry fee will be discounted.
The deadline to register for this event is February 1st and the entry fee is $300 per team. CLICK HERE to register your team today!
UPCOMING AAU DAN PROMOTION TEST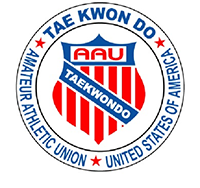 AAU Region 3 (Georgia, Southeastern, North Carolina and South Carolina) has announced that they will be hosting an AAU Dan Promotion Test in Atlanta, Georgia! This event will take place on January 25th, 2015 and will give current AAU members of all ages an opportunity to certify with top level certifiers of both AAU and Kukkiwon. This Dan Promotion test is open to all those testing for 2nd Dan – 7th Dan and is open to WTF, ITF and Tang Soo Do practitioners. Pricing, testing criteria and participant qualifications can be found by clicking here. The application deadline is January 18th, 2015 so register today!
INLINE HOCKEY OFFICIALS TEST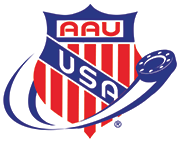 Attention Inline Hockey Officials! The Officials test for 2014-2015 is now available! Please visit www.aauhockey.org, to complete the test and become certified to officiate this season.

To find upcoming Officials Clinics in your area, please contact AAU National Hockey Chair, Keith Noll, at slapshot@wwt.net.

CLICK HERE to view the 2014-2015 USARS Handbook.
GUY FOWLER INDUCTED INTO THE AAU HALL OF FAME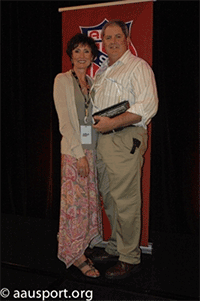 After 25 years of dedicated service to the Amateur Athletic Union,Guy Fowler was inducted into the AAU Hall of Fame during the 2014 AAU National Convention in Ft. Lauderdale, Florida.
Guy has served the AAU in many different capacities over the years. He started as an athlete and continued on to coach eventually becoming an event operator. From there he was elected a District Governor in California and is involved with the organization on the  National level.

In addition to his Hall of Fame induction, Guy and his wife, Karen were both humbled and honored to be recipients of the AAU Presidential Leadership Award for their service to the organization and for their hard work and contributions to the AAU Junior Olympic Games.

It is a pleasure having such amazing people as part of our AAU Family! Congratulations to Guy and Karen!
EVENTS
---
---
---
---
---
---
---
---
---
---
---
---
---
---
---
---
---
---
---
---
2015 OKLAHOMA AAU STATE POWERLIFTING MEET
AAU Powerlifting
Date: May 16 & 17. 2015
Location: Tulsa, OK
Entry Deadline: May 15, 2015
Information Flyer: Click Here
---
---
---
---
---
---
---
---
---
---
---
---
---
---
---
---
---