AAU ATHLETICS ELECTS NEW NATIONAL CHAIR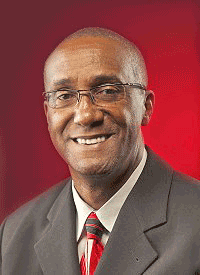 The Amateur Athletic Union (AAU) elected Charles "Coach O" Oliver, CEO of Coach O Enterprises, National Chair of AAU Athletics at its annual conference in Fort Lauderdale, FL.
Oliver, who brings to the position 42 years of experience in track and field as an athlete, coach and businessman, will serve a four-year term.
In addition to his responsibilities as National Chair, Coach O, who is a lifetime member of AAU, is the Southeastern District Sports Chair. He has also served as the Meet Director for the world's largest youth track and field event, the AAU Junior Olympic Games. "Track and field has been very good to me", said Oliver, a native of Columbus, GA. "I am humbled and honored that my fellow AAU members have confidence in my leadership."
"My focus for the next four years is to enhance the operations and awareness of AAU Athletics through an effective public relations and marketing campaign, programs to motivate and educate internal and external audiences, and to provide an experience for our youth athletes that empowers them to excel in academics, athletics and to be responsible adults".
To read the full Press Release, please CLICK HERE.
SOUTH CAROLINA CROSS COUNTRY DISTRICT QUALIFIER
On November 22nd, 2014 the Lexington Wildcats will host the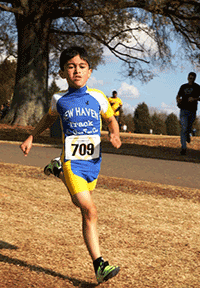 South Carolina Cross Country District Qualifier. This event which qualifies athletes for the 2014 AAU Cross Country National Championship, will take place at Lexington High School in Lexington, SC.
CLICK HERE for more information on how to register your athletes for the South Carolina Cross Country District Qualifier today!

For information on the 2014 AAU Cross Country National Championships, visit www.aauathletics.org.

TWIRLING FOR TOMORROW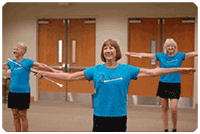 In a flurry of sparkly tanks, colorful hair ribbons, and bedazzled baton duffels, four bags stand out among the packed bleachers of a high school baton twirling competition. Maybe it was their striking appearance that so vastly contrasted with the black, sleek bags of their competitors. Or perhaps it was the team they belonged to, who, unlike the young twirl stars who flittered across the gymnasium biting their nails or worrying about their next performance, stood proudly boasting eyes filled with a love for their sport few are ever honored to see.
To Read Entire Story, Click Here.
NEW AAU FOOTBALL COACHING REGULATION
Please keep in mind that the minimum number of coaches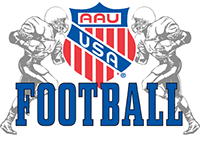 required to coach an AAU Football Team (including during practices) is two (2). To ensure the safety of all participants, we strongly recommend a 6-1 ratio of athletes to coaches.
If your league has not been operating under this practice, please contact the AAU Football Chair, Keith Noll, at the information below.
Also, as a reminder, if your team is qualifying for and/or desiring to participate in the 2014 AAU Tackle Football League Based Nationals, you must be participating in an AAU Licensed League, on an AAU Licensed Club, and have been on that roster before October 1st, 2014. Any AAU Memberships that were purchased after October 1st, 2014 will be denied participation without exception.
Keith Noll
AAU Football National Chair
715-231-4000
keithn@aausports.org
AAU BASEBALL ANNOUNCES CHANGE IN AGE GROUPS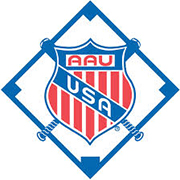 At the 124th AAU National Convention, the Baseball Sports Committee voted to change the age groups of the high school division. Effective immediately, the Underclassmen and Upperclassmen age groups will be discontinued. The new age groups will be 15U, 16U/17U, and 18U/19U age divisions. There are no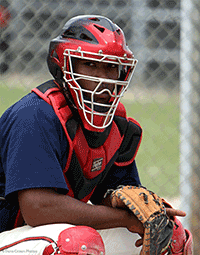 graduating year requirements or restrictions.
The 2015 AAU Baseball 14U, 15U, 16U/17U, and 18U/19U Nationals will be held in Sarasota, Florida, July 6-12.
The entry fee for each age group is $900. Those teams completing registration by May 10 will receive a $100 discount on their entry fee.
To file an Intent to Participate for the 2015 AAU Baseball 14U, 15U, 16U/17U, and 18U/19U Nationals, visit by Clicking Here.
2014 SOUTH TEXAS/ARKANSAS AAU ALL- STAR GAME
On December 14, 2014 the Arkansas AAU Youth Football League and the South Texas AAU Youth Football League will once again will battle it out at AT&T Dallas Cowboys Stadium. The All-Star teams from both AAU leagues athletes in 6u (Flag), 8u, 10u and 12u tackle will take the field. We will also have a special 12u game that will involve AAU teams Memphis, TN vs. Pensacola, FL.

With the purchase of a ticket, everyone will get a tour of one of the top NFL facilities in the Nation and field access for pre-game pictures. You will also get great seating to see outstanding youth football games. The tour will take place at a pre-determined time.
Purchase tickets online NOW. All tickets ordered online are
"Will-Call" so please have a copy of your receipt to pick up your tickets!
To Register Your Athlete, CLICK HERE.
To order your spectator ticket today, CLICK HERE.
For more information, contact Rod "Chico" Tanner at
210-788-4200 or by email at rodtannerjr@yahoo.com.
26th ANNUAL LET'S PLAY HOCKEY EXPO
The 26th Annual Let's Play Hockey Expo, the world's largest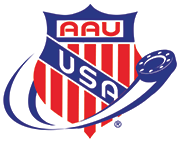 consumer hockey show, returns to Saint Paul River Centre on Friday-Saturday, March 6-7, 2015. Held in conjunction with the Minnesota State High School League's Boys' Hockey Tournament, the Expo is free, open to the public and offers a sneak peak at the hottest hockey equipment and merchandise, hockey schools and camps, training devices and retail sales.

To read the complete story, CLICK HERE.
FOLKSTYLE WORLD CHAMPIONSHIP REGISTRATION COMING SOON!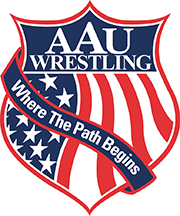 Online registration for the 2015 AAU Folkstyle World Championships is coming soon!

This event allows athletes of all ages to compete against top competitors from around the country in the Folkstyle form of wrestling. The Folkstyle World Championships will be held in Spearfish, SD at the Donald E. Young Center at Black Hills State University in Spearfish, SD from March 20th – 22nd, 2015.
For more information, visit www.bhnationals.com or contact Frank Pavich at 605-641-0587 or by email at fpavich1@hotmail.com.
BRUCE WHITE RECEIVES AAU VOLLEYBALL AWARD

LAKE BUENA VISTA, FL – Longtime volleyball leader Bruce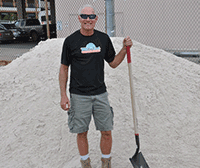 White from New Orleans, LA, has been named the recipient of the prestigious Jack Schatz AAU Volleyball Award by the Amateur Athletic Union of the United States, Inc. (AAU). The Jack Schatz Award is presented to individuals that have shown an outstanding commitment to the development of the sport of volleyball.

White has been a staple in the New Orleans, LA community as the owner of the White Sands Beach Volleyball Center in Metairie and the former partner of the Coconut Beach Volleyball Complex. He is responsible for the development of AAU beach volleyball in the area as well as a recognized leader of the game nationwide. White has been involved with AAU Beach Volleyball as the Zone B Director and Southern AAU District Representative. In addition, White has hosted and directed the AAU Junior Olympic Games Beach Volleyball competitions in New Orleans as well as numerous district and regional events. In 2015, he will be hosting the AAU National Classic at the White Sands Beach Volleyball Center.

For additional information, please visit www.aauvolleyball.org.
AAU MEMBERS SELECTED TO AVCA HIGH SCHOOL ALL-AMERICA TEAMS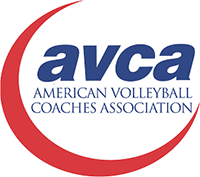 Earlier this month, the American Volleyball Coaches Association (AVCA) announced the ninth annual Under Armour Girls' High School All-America Teams. A total of 150 girls were chosen on either the First, Second or Third Team or were named as Honorable Mentions and many players from those lists have already committed to play at some of the top schools at the collegiate level. The players that were selected for the First Team will be invited to play in the Under Armour All-America Volleyball Match & Skills Competition, which will be held at the Chesapeake Energy Arena in Oklahoma City on Friday, December 19th.

The AVCA requirements for nomination were that the "student-athlete be in her senior year of high school, that she be nominated by her high school coach, that her coach be a member of the AVCA and that her individual season statistics versus all opponents for the entire season be entered into MaxPreps, a free service that aggregates and distributes data on high school sports."

Of the 150 girls' chosen, 115 have participated in AAU at some point in their volleyball careers, making a total of 75% of the list former or current AAU members. Twenty of the 24 players chosen as the First Team All-America, 19 of the Second Team, and 17 of the Third Team, along with 59 making the Honorable Mentions list all grew up playing AAU.

For the FULL PRESS RELEASE from AVCA, CLICK HERE.

Congratulations to all of the players that made up the 150 athletes selected for these teams and a special recognition to the following AAU Volleyball athletes for this great accomplishment.

Read More >>
ATHLETES FROM 17 COUNTRIES COMPETE AT THE 2014 AAU WORLD POWERLIFTING CHAMPIONSHIPS, AAU WORLD INDOOR FEATS OF STRENGTH CHAMPIONSHIPS, AND AAU MAS STRENGTH CHALLENGE
More than 300 athletes representing 17 countries converged on Las Vegas October 17-19 for the AAU World Powerlifting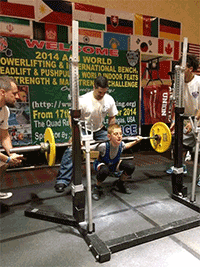 Championships, AAU World Indoor Feats of Strength Championships, and the AAU MAS Strength Challenge. The three day meet was held in the ballroom at the Quad Hotel on the Las Vegas strip, and featured athletes of all ages. Martin Drake, the incoming AAU Strength Sports National Chairman, served as meet director for Powerlifting, Bill Weinstock, AAU Strength Sports Vice Chairman for Feats of Strength, served as meet director for the Feats of Strength World Championship, and Odd Haugen served as director for the MAS Strength Challenge, one of the Feats of Strength events.

Competitors from outside the USA came from as far away as Afghanistan and India; competitors also hailed from Austria, Brazil, Canada, France, Iran, Korea, Mexico, Russia, Turkmenistan, Norway, Saudi Arabia, Nigeria, Israel, Egypt and Slovakia. The huge delegation from India tied with the USA for the overall team title. Team Mexico finished in second place and the great team from Afghanistan finished in third place. This was Afghanistan's second trip to the AAU World Championships in Las Vegas.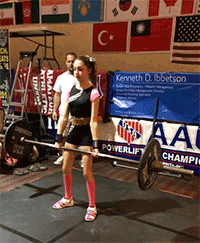 Equipment Raw, Challenge Barbell, Ivanko Barbell, American Barbell, The LINQ, Caesars Entertainment, Ken Ibbetson (Morgan Stanley), Fine Design, CSS Photo, Anderson Powerlifting and Fitness Cages Unlimited were key sponsors and supporters of the three-day meet.

A stellar crew of International officials was anchored by the world's finest referee, Gordon Santee. Special thanks go to Karen Fultz, Henry Fultz, Bill Weinstock, Bill Ennis, Paul Gillott, Hal Pittman, Ray Anderson, Tony Rodriguez, Tom Hendron, Danny Bentley, Robert Herbst, Randy Nacarrato, Odd Haugen, Gordon Santee, Bill Croft, Dave Yancey, Patrick Mc Donnell and the amazing spotting and loading team. Drug testing was performed by the Center for Drug Free Sports, which also conducts NCAA testing, and an AAU Strength Sports Board of Directors meeting was held to chart the way forward for AAU Strength Sports in 2015.

Day one (Friday) featured all female lifters, as well as men 75 kg (165 lbs.) and below. Forty-eight outstanding female lifters competed for world titles on day one! Saturday was reserved for male lifters in the 82.5 and 90 kg. classes (181 and 198 lbs.), and Sunday featured lifters 100 kg (220 lbs.) through super heavy weight.

The Feats of Strength events were held throughout the day on Friday and Saturday, culminating with the awarding of Best Athlete Awards in the Men's, Women's, and Youth Categories. There were also King and Queen of the Mega Lift Awards, given to the athletes with the greatest number of events using greater than prescribed poundage for repetition competition. The MAS Strength Challenge was a new, but very popular Feats of Strength event at this year's world championships.

Read More >>
EVENTS
---
---
---
---
---
---
---
---
---
---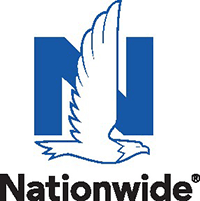 As a member of the Amateur Athletic Union, you can save with special discounts on Nationwide® auto insurance. Click here to take advantage of your exclusive members-only discount or call
1-866-633-5747

---
---
---
2015 OKLAHOMA AAU STATE POWERLIFTING MEET
AAU Powerlifting
Date: May 16 & 17. 2015
Location: Tulsa, OK
Entry Deadline: May 15, 2015
Information Flyer: Click Here
---
---
---
---
---
---
---
---